Apr 11, 2014
Humor
Church Signs of the Week: April 11, 2014
This Easter; Lessons from a Prostitute; Happiness |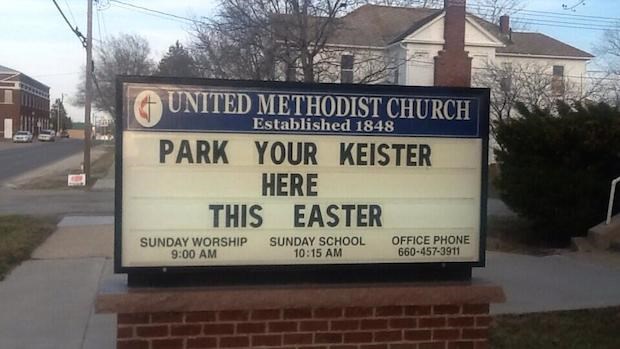 That's one way to persuade people to join you for Easter.
"Clickbait" in Internet terms is when a tweet or other link is either partially or completely deceiving in order to get clicks. This is the church sign version of clickbait.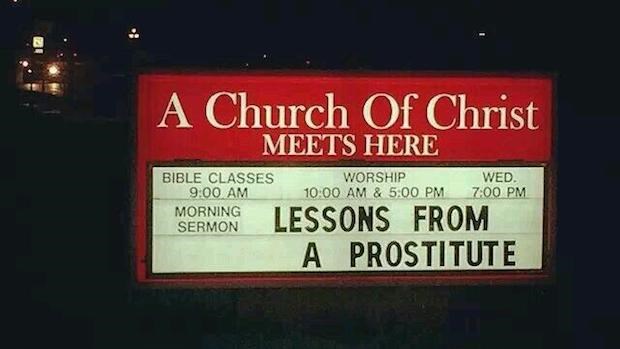 Clever! Incredibly cheesy. But clever!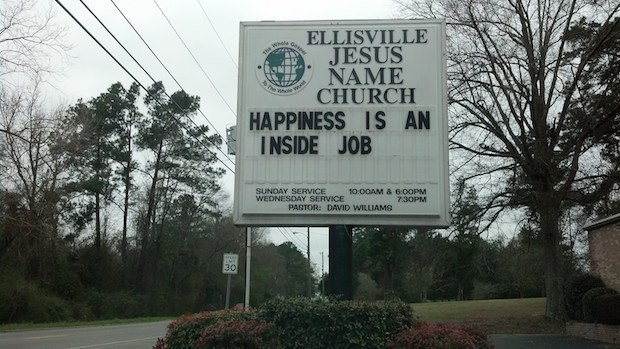 Thanks to Richard Nations, Josh Couts, and Sean Brace for sending these in. As always, send me your signs via Twitter to @EdStetzer.
Want to read a weekly digest of The Exchange blog? Click here to subscribe to Christianity Today's Newsletter for The Exchange to get weekly wrap-ups in your inbox.
Earlier this Week at The Exchange
I tend to have an attention problem sometimes, so I found this video to be downright funny. Also, check out the cameo for Wayne Grudem's Systematic Theology!
Support our work. Subscribe to CT and get one year free.