Apr 25, 2014
Humor
Church Signs of the Week: April 25, 2014
Times Readers; Bob Marley; He Has Risen |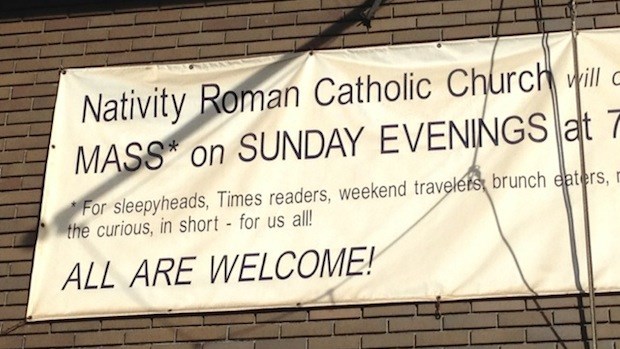 This one was sent in by Vivian Yee the New York Times, who is encouraged that readers of the Times are welcome at this church!
Below are a couple of great Easter ones. The first caught me off guard: what will most people thing Bob Marley have to do with Easter? Reggae worship?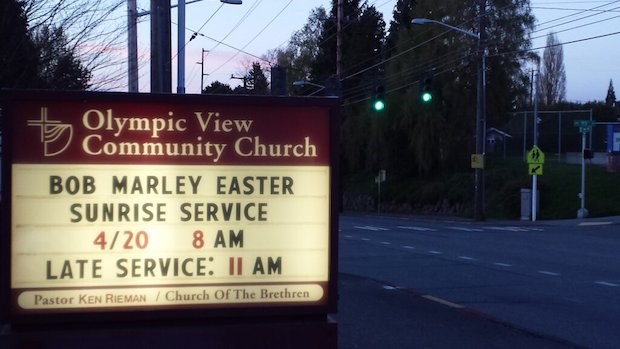 This one made me laugh out loud—apparently the pastor of this church has risen from the grave! That's pretty impressive, really.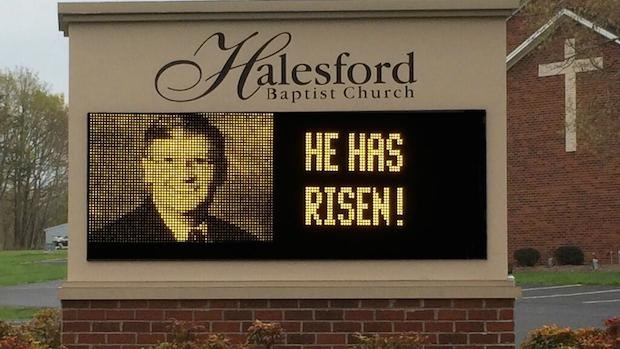 Thanks to Vivian Yee, Every Nation Church (Seattle), and Nathan Gumbiner for sending these in. As always, send me your signs via Twitter to @EdStetzer.
Want to read a weekly digest of The Exchange blog? Click here to subscribe to Christianity Today's Newsletter for The Exchange to get weekly wrap-ups in your inbox.
This week, I had Carlos Whittaker on The Exchange. In case you missed this video, here is Carlos absolutely devastating his son by telling him he is not a single lady.
Support our work. Subscribe to CT and get one year free.