Apr 4, 2014
Humor
Church Signs of the Week: April 4, 2014
Daily Bread; Jesus Appreciation Day; Church Shopping? |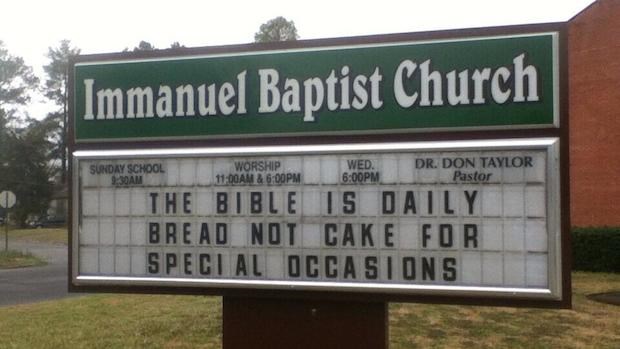 No matter how goofy the sign is, you just have to appreciate the attempt sometimes.
Sundays are Jesus Appreciation Days. The other days? Well, he's Jesus, his feelings won't be hurt right?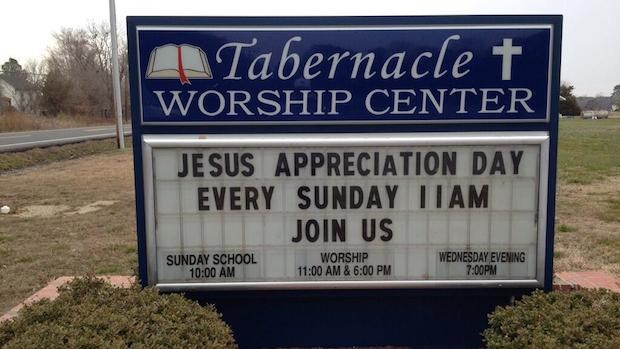 I wonder how their prices compare with other churches. Do they offer members only discounts? Should probably shop around a bit.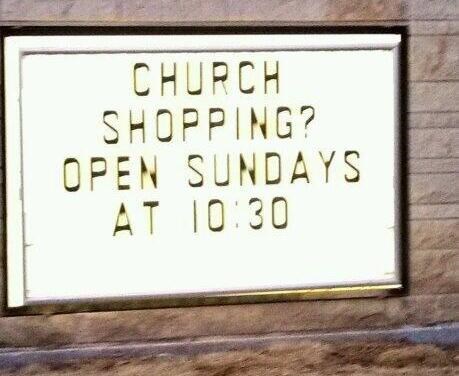 Thanks to David Beavers, Steve LaMotte, and Mark Hartley for sending these in. As always, send me your signs via Twitter to @EdStetzer.
Want to read a weekly digest of The Exchange blog? Click here to subscribe to Christianity Today's Newsletter for The Exchange to get weekly wrap-ups in your inbox.
Earlier this Week at The Exchange
I absolutely love Frozen, much to the chagrin of Trevin Wax, and one of my favorite songs is "Do You Want to Build a Snowman?" I am also in Minneapolis currently, so this song goes along quite nicely.
Support our work. Subscribe to CT and get one year free.