Apr 30, 2014
Ministry
Grace Church Leadership Apprentice Team: 1-Year Apprenticeship in Hendersonville, TN
Spend a year with the staff of Grace Church, grow as a preacher, and earn seminary credit. |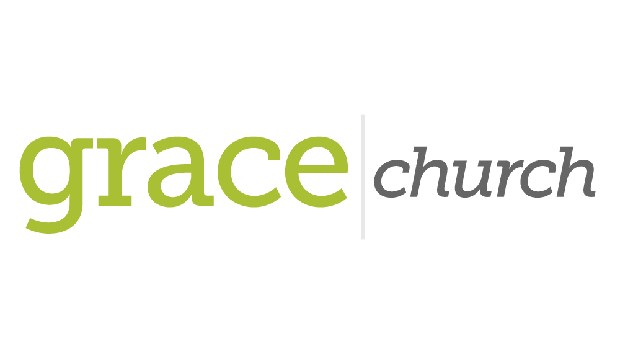 As many who read this blog might know, I am a volunteer lead pastor of a local church. The church is Grace Church. We are launching a Leadership Apprentice Team in the next few months and I am sharing info about it for two reasons:
First, it might be helpful as you develop a similar program at your church.
Second, maybe you want to be a part of it.
Grace Church LEADERSHIP APPRENTICE TEAM (LAT)
Purpose:
The purpose of the LAT is to provide training and development for leaders seeking to move into pastor/elder/staff roles in local church ministry.
The Setting:
Grace Church is a new church with campuses currently in Hendersonville and Gallatin, TN. The church is celebrating its third anniversary at the time of this posting and the average attendance is 330 people each week. The church is contemporary, cell-based, focused on reaching the unchurched, with a teaching/preaching approach that is probably a bit more theological and text-driven.
Requirements:
The intent of this 1 year apprenticeship is to prepare people for local church ministry and participants should meet the qualifications to such roles. In order to participate, the Leadership Apprentice Team (LAT) members will fill out an application with references, meet with Ed Stetzer and the Grace Church staff, and be accepted into the program. The program is a resident program, thus participants should be able to attend scheduled meetings and this generally requires relocation. Three to five apprentices will be involved in each round of the program.
Meetings:
The LAT would meet for one monthly extended staff meeting for message preparation, every other week for message preparation meetings, attend weekly staff meetings, and be involved in normal activities of the church (worship, Life Group, and ongoing meetings).
Reading:
The LAT will read one book a month and write a reflection paper on that book. The team will discuss that in a meeting each month. For seminary students wishing to earn academic credit, we would work with your school to fit its field experience requirement.
Preaching/Teaching:
A big part of the apprenticeship will be to participate in a sermon preparation team to learn how to prepare and deliver messages. The team will meet at least once a month for half-day planning, and then every other week for ongoing sermon preparation.
First Saturday preparation: 3 hour preaching preparation meeting (required for all in the program).
Every other week: ongoing sermon preparation lunch
Monthly preaching or teaching: The members of the LAT would preach or teach at least once a month over the course of the year, generally using the sermon / study prepared as part of the preaching prep team. (These opportunities would take place at other churches or at ministries within Grace Church as Grace already has a Sunday morning preaching team.)
The sermon preached would be one that the team prepared together and it would be videotaped.
Sermon review: The team would review the sermon of the other members of the LAT.
Sermon evaluation: The LAT would review the sermons from Ed Stetzer and use those as learning opportunities. Ed Stetzer would also review one sermon per month and make suggestions for preaching/teaching improvement.
Other leadership areas:
LAT members that are not part of the preaching team will participate in similar preparation meetings that are ministry specific.
Ministry leadership:
Over the course of a year, each of the apprentices will lead in two major and several minor leadership experiences. The "major" projects will be six-month emphases (for example, co-lead Life Groups to increase LG attendance to 75% of worship attendance). Staff will assign the minor projects. The intent is that that members of the Leadership Apprenticeship Team will experience some of the administrative and leadership work involved in pastoring a church.
Also, all the LAT will either be leading or co-leading a Life Group, involved in evangelism and outreach through calls and visits, discipling leaders, and be involved in outreach events.
One student ministry apprentice will be part of the team and participate in all the other activities, but will also work under Ben Trueblood, who is our volunteer youth pastor but also Director of all of LifeWay's student ministry efforts.
Placement:
The intent of this unpaid apprenticeship is that those who participate would then leave Grace Church to take on pastoral, church planting, student ministry, or other leadership roles in other churches, either bi-vocationally or vocationally. This apprenticeship should not be seen as a pathway to employment at Grace Church. This is a time of exploration: some may complete the apprenticeship and determine that they are not called to church staff leadership and, as such, may chose to stay at Grace Church. Others will be sent out.
Academic credit:
Although this program is a year in length, Grace Church will also provide the option of earning a seminary degree in a partnership between our church and a seminary (details to be announced). Students will be able to complete a seminary education without relocation from Hendersonville. If you plan to take advantage of this opportunity, you should note that your schooling will take longer than this apprenticeship.
Students at other seminaries or colleges may want to work with their school to get academic credit for the program.
Staff Relationships:
Jimmy Disney will be the staff liaison and overseer for the apprenticeship. All the Grace Church staff will work with the apprentice team.
If you are interested, fill out an application here, and/or email jimmy@goGraceChurch.com.
Current Openings:
The next round of the LAT will resume in June 2014.
Please email jimmy@goGraceChurch.com for more information.
Support our work. Subscribe to CT and get one year free.