Apr 8, 2014
Interview
Ministry in Brazilian Favelas: My Interview with Amaro Roberto
While in Brazil, I interviewed Pastor Amaro Roberto, a pastor ministering in the favelas of Recife. |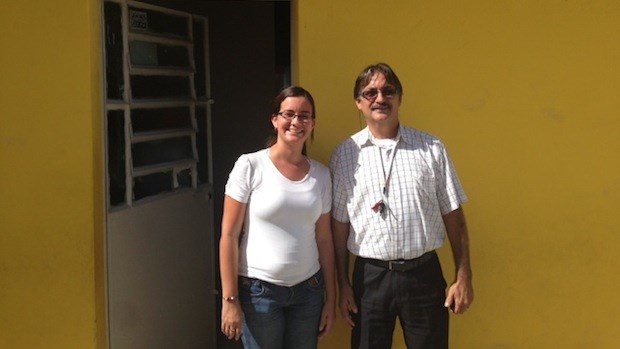 A favela is a slum in Brazil. Recently, I walked through one with a group of pastors and church leaders to ask how we might partner with ministries in these communities.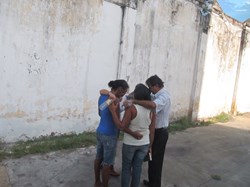 I say communities because that is what they are. People live here. And, when the favela gets forced out for redevelopment, which is in process where we were, they often move together.
But, there are also churches ministering in the favela. In this case, First Baptist Recife created a school and church in the favela itself. The pastor, Amaro Roberto, works with several people who live in the favela to do the ministry.
So, standing in the middle of this Brazilian slum, I asked him some questions through a translator.
Ed: What are the biggest challenges in the favela?
Amaro: The problem in the community is a lack of jobs. The people basically collect trash. They pick up recycling things and give them to the people. They get their money off of [the leftovers].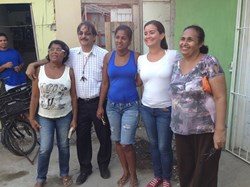 A large percentage of these people will work in wholesale things. They'll have little shops that they'll go in and sell their products. It could be something that they've made or some clothes they're reselling.
Each community has one person that organizes all the space. Basically, he zones the community. Then they have the difficult job of knowing how and where to live in that structure. There are people that just have built right through here. They have put the walls up. Brick over here, wood over there, some cardboard too.
Ed: The favela is surrounded by large buildings with affluent people living in them. What's going on?
Amaro: What they would like to do is they would like to turn this into a closed condominium sort of thing. In this region, all of these spaces around us are basically in a fight for land. This land is worth a lot of money—even the hospital wants to buy it.
So they are still trying to get this land they would want to push them out so they can make money, trying to get the laws to change so that the government will come in, throw them out, let them build new condos.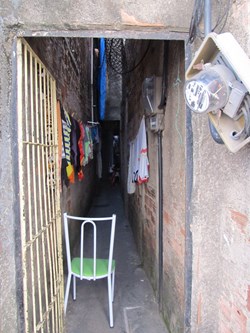 But the rich people of this region they close their eyes to this. So they just ignore it completely.
Ed: So, what are you doing in the favela?
Amaro: We are helping these children go to school and learn. They'll study basic school things. In addition, the children will also receive training in things like sewing, recycling and picking up the trash—things that will help them get out of their reality into something new.
We also work to get them food and necessities like that. So, basically, we are a church connecting to the community. We are trying to put all these things together holistically.
Ed: What is your hope for the community?
Amaro: Our first hope is that this community would accept Christ. They already have calloused hearts because they've been exploited.
We're here as a Christianity community trying to get into the neighborhood to help them, but you need a structure to be able to do that. It's a highly spiritual battle in here.It's easy to take a person out of the favela, but it's difficult to take the favela out of the person. That's our dream though. We are looking at how Jesus will act in a person's heart. God is the one that does that work.
Ed: What is the name of the church you have in the favela?
Amaro: We are a congregation inside First Baptist Church. These ladies are the ones doing the work.
In the future, nothing you see here will exist. You can't fight against the government and they want this space. And they will get this space – it's only a matter of time.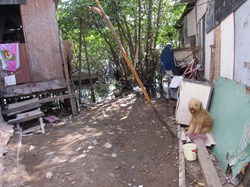 But when the government finally throws them out and builds whatever they're going to build, these people will just go to the next place. They're going to take their whole community and they're going to set up on some new. That's why they need to know Jesus now, because whenever they go to the next place who knows who will work with them there.
Some Final Thoughts
According to the pastor, the government identifies the area he's serving in as one of the most dangerous places in Recife. I'm glad he's there. And, you could also partner with them.
My friend Rick Thompson is ready and able to help you make the connection. Contact him through The Upstream Collective. They could use short-term teams, financial support, and long-term volunteers.
We were moved on our trip to the favela, I hope you are moved to action as well.
Support our work. Subscribe to CT and get one year free.