Apr 29, 2014
Roundup
Morning Roundup 4/29/14
World's Most Christian Nation; Church Buildings; United Kingdom Christianity |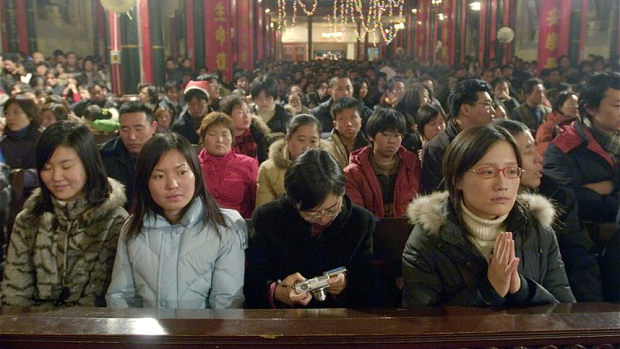 Image: Courtesy of Telegraph
China on course to become 'world's most Christian nation' within 15 years—Tom Philips
Christianity in China is a fascinating story, and I'm praying for what God will do in that nation.
The Aftermath of a Church Building Program: Six Keys to Success—Thom Rainer
Thom Rainer has some good insights on building programs.
A Christian country?—Justin Welby
After the Prime Minister said that the UK was a Christian country, it got folks a bit riled up. The irenic Justin Welby, new Archbishop of Canterbury, weighs in at his blog.
Dr. Tim Clinton, president of American Association of Christian Counselors, met with me to discuss the important topic of mental illness and the church.
We talked about depression, suicide, referring people to professionals, and what to do when you are "stuck."
AACC is committed to assisting Christian counselors, the entire "community of care," licensed professionals, pastors, and lay church members with little or no formal training. It is our intention to equip clinical, pastoral, and lay care-givers with biblical truth and psychosocial insights that minister to hurting persons and helps them move to personal wholeness, interpersonal competence, mental stability, and spiritual maturity.
In this clip, Dr. Clinton talks about assessing depression. Don't forget to join me every Tuesday at 3:00 PM Eastern for The Exchange.
Support our work. Subscribe to CT and get one year free.