Apr 8, 2014
Roundup
Morning Roundup 4/8/14
Religious Freedom Talk is Cheap; President Obama's Catholic Roots; The Truth About Obama's Catholic Roots |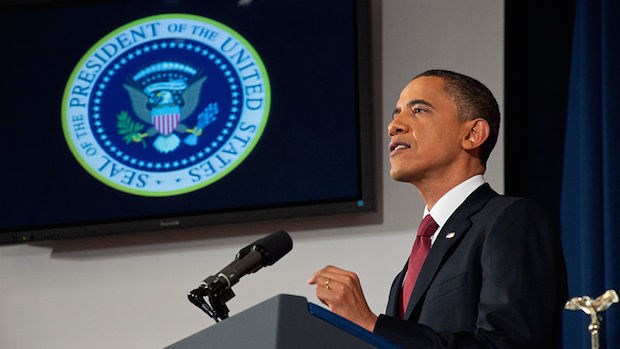 Image: National Defense University / Wikimedia
Talk is cheap: US, Obama must act now to save lives, protect religious freedom—Johnnie Moore
Johnnie Moore is right—it's time for President Obama to act.
The Catholic Roots of Obama's Activism—Jason Horowitz
Speaking of President Obama, I found this analysis of President Obama's Catholic connection to be fascinating.
The Truth About Obama's 'Catholic Roots'—Stanley Kurtz
And, then the response to that article.
Pastor and author Kyle Idleman joined me for a special edition of The Exchange from the floor of the National Religious Broadcasters Convention in Nashville, Tenn.
Kyle is the Teaching Pastor of Southeast Christian Church in Louisville, Ky, one of the largest churches in the country with nearly 21,000 in attendance every weekend. He is also the author of several books and presenter of several projects that City on a Hill Productions has produced. Those projects include H20: A Journey of Faith, The Easter Experience, and The Christmas Experience.
In this clip, Kyle talks about modern-day idolatry. Don't forget to join me every Tuesday at 3:00 PM Eastern for The Exchange.
Support our work. Subscribe to CT and get one year free.