Apr 9, 2014
Roundup
Morning Roundup 4/9/14
Mental Illness and Shame; How Pastors Can Handle Problems in the Church; Next Generation More Than 50% Non-White |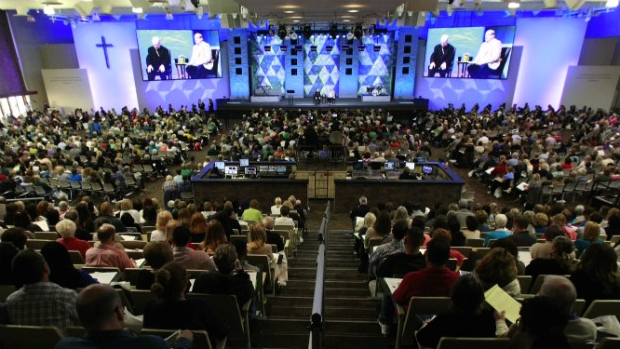 Image: Courtesy of Saddleback Church
Can Churches Separate Mental Illness and Shame?—Christine A. Scheller
A fascinating look at mental illness and the church.
How a Pastor Should Handle a Problem In the Church—Ronnie Floyd
Good advice from Ronnie Floyd.
Pew: White majority over, next generation more than 50% non-white—Paul Bedard
Too few people are paying attention to this shift.
Jim Daly, president of Focus on the Family, joins me from the National Religious Broadcasters convention in Nashville, Tenn., to discuss his story, the new direction of the organization, cultural engagement, his book ReFocus and the new documentary Irreplaceable.
Focus on the Family is a global Christian ministry dedicated to helping families thrive. We provide help and resources for couples to build healthy marriages that reflect God's design, and for parents to raise their children according to morals and values grounded in biblical principles. Check out Daly's book, ReFocus.
In this clip, Daly talks about how the strength of family is at the center of our culture. Don't forget to join me every Tuesday at 3:00 PM Eastern for The Exchange.
Support our work. Subscribe to CT and get one year free.