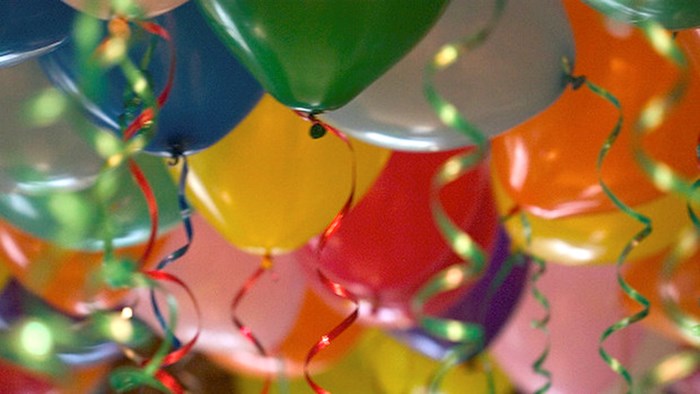 Image: Nicole Hanusek / flickr
What you celebrate, you become.
If a denomination or church network celebrates missions and church planting at their meetings, members are going focus on and persuade others of their value. If they focus on everything else—organization, constant conflict, or theological debates, those are the focus. If you celebrate multiplication, it becomes the focus.
As I see it, every Church Multiplication Movement needs five elements to create a culture that can lead to such a multiplication:
celebration of successes
denominational buy in
seminary support
Today, I want to focus on celebrating what you value.
Celebration, Provocation, and Pins
If you celebrate the value of multiplication and the church planters are deemed heroes, then you're going find a shift in the culture of your movement. This is a way that we can "provoke one another in love and good deeds" (Heb. 10:24, KJV). The NIV uses the phrase, "spur one another." In other words, sometimes we need a little kick in Jesus' name to get us headed in the right direction.
What you celebrate, you become.
At a meeting for a denomination I am privileged to consult, I noticed several pastors were wearing pins on their clothing. I asked the leader about the pins and he said, "Oh, that's a church planter pin."
If you plant a church in their denomination, they give you one type of pin. If you've planted more than two churches your pin has a diamond-looking stone. If you plant five churches you are awarded a ruby-looking stone. Those that serve as mother churches get another pin. They celebrate the planters and they celebrate the sending churches.
Whatever you think of the pins, this denomination celebrates church planting and, unsurprisingly, they have the highest participation of mother churches than any other denomination that I've studied. Ten percent of their churches are planting daughter churches. The pins are just a way to celebrate what they want to become.
National Emphasis is Persuasive
It is very complex to move the emphasis of a denomination toward multiplication. In his book The Interventionist, Lyle Schaller describes how someone asks questions that diagnose the health of an organization and identifies the pathology that gets many organizations stuck. Church multiplication movement leaders must take a similar role. They must seek to intervene into a stuck or a stagnant situation and to help provoke it along.
Sometimes we need a little kick in Jesus' name to get us headed in the right direction.
One way to do that is to celebrate it at national or regional level meetings and conferences.
National church denomations or alliances are giant ships, not tiny rowboats—it's going to take more than a slight angling of the rudder to cause change of any substance. The difficulty of change ought not keep us from prayerfully working toward it.
When the Assemblies of God increased their church planting by 50% over three years, not everyone was on board with a renewed push at the Springfield office. Like other denominations, they have colleges and seminaries, along with children's and retirement homes. Church planting had gotten lost among the responsibilities. But with a national denominational emphasis through the Church Multiplicatin Network, they've increased church planting, by the grace of God.
The same is true, though a newer emphases, for Southern Baptists-- the church planting focus is starting to gain momentum, though the annual meeting is not as focused on the issue. Instead, another meeting called Send North America, about the same size as the SBC annual meeting, is the center of the multiplication energy. (Perhaps one day, the annual convention meeting and the multiplication meeting might—and this is crazy talk I know—have the same focus.)
Of course, this is easier for networks since they are often focused primarily on church planting. (This fall, I'll gather the heads of evangelical denominations to meet with network leaders to learn more about this.) So, yes, the ARC network will be focused on planting, but if we want movements all over, we have to keep that focus AND help denominations have the same focus.
The difficulty of change ought not keep us from prayerfully working toward it.
Celebrate Multiplication
What you celebrate, you become.
Do you want to know what that looks like at a denominational annual meeting? Well, it looks like the Foursquare Connection this summer in Dallas. The meeting and the learning seminars are all about multiplication—and that shapes a movement.
So what can you do? Well, determine what you are called to become and begin celebrating that in your regular sphere of influence and the larger denomination or network where you may have influence. Find every opportunity to celebrate those who are multiplying the work of Kingdom building. A celebrating crowd advances a Church Multiplication Movement.
In the next post, we will deal with the importance of having the denomination buy into a Church Multiplication Movement.