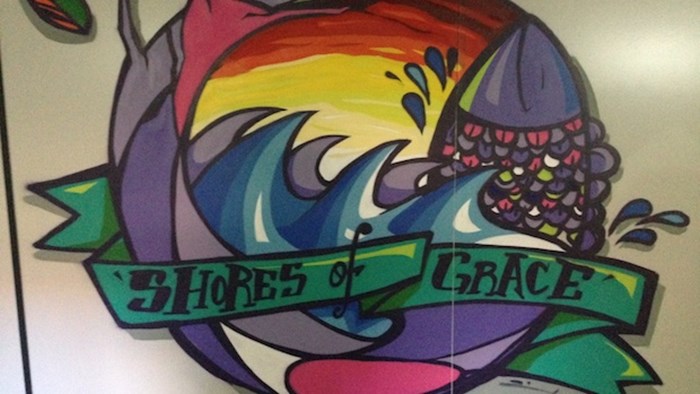 I'm in Brazil at the moment, helping connect American pastors to mission opportunities in Brazil, particularly in Recife where I am right now at this very moment.
We are visiting several venues and I will blog more about them this week. I am here with The Upstream Collective, a ministry that helps connects North Americans with global mission opportunities.
So, first, I thought I'd mention a ministry of Americans in Brazil, since most of the readers of my blog are from the States, but also because it is a fascinating example of people responding to a call to go and making a difference.
Needless to say, Brazil is not just represented in the ministries I will mention. As in the United States, there are rich and poor, good and bad, but we are looking to connect with places that have ministries to the hurting and lost—so, obviously, that will be reflected here.
On Monday, our group had the opportunity meet with Nic Billman, the director of Shores of Grace, a ministry for victims of prostitution and sexual abuse. Here is a bit about them from their website:
Shores of Grace is a worship and missionary ministry currently headquartered in Recife, Brazil, led by Nic and Rachael Billman. Our focus is setting those in prostitution and abuse free and walking them through restoration; taking the love of the Father to the poor and the broken and helping them see their true value, and equipping and serving the church in Brazil. The goal of our staff is to reveal Father God in all that we do. Whether we're leading worship in a church, walking the streets of Brazil or shopping at the local grocery store, we want to reveal the Father. This is the calling that God has placed on our lives and we believe it's a calling for the whole church, for all of the sons and daughters of the living God. To live a life of compassion and power where miracles and healing follow us everywhere we go, just as they did with Jesus.
I am thankful for the chance I had to interview Nic. Here is his interview, cleaned up and condensed for the blog.
Here is a bit of our discussion:
ED: Nic, what made you decide to do ministry here in Brazil?
NIC: Two weeks before I went to Brazil on a missions trip, I was sitting in our sanctuary at our church in Central Pennsylvania and I'm sitting at the piano and I'm just having a time of worship… Nobody's there. Just me. I see, but it's like my eyes are closed, and I see streets, like I'm watching a movie. I didn't know they were the streets of Brazil. I just saw widows crying alone, children begging for food, women prostituting. Where we lived was rural Pennsylvania, so I knew it wasn't where we were from—I grew up in Philadelphia, but I'd never seen anything like this.
I see pimps trafficking girls, grabbing girls by the arm and throwing them in vans. I'm like, "My gosh, Lord, what are you trying to show me?" I just keep hearing the Lord say over and over again, "There's nothing apart from my love. There's nothing apart from my love. If you can get my love to each of these places and get people to receive it, then it will set them free from these things. If they would experience the love that was poured out on the cross, then it will set them free."
I saw this picture of a violent ocean tossing people about and people were shipwrecked by life and all these struggles and stuff. They were tossed to the shores and the Father said, "Who will be my shores to lead the broken back to my love?"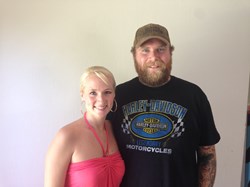 Part of our role as the church is to pick up the people who have left the ocean of God's love and show them that it's there—that the ocean they're in isn't the only one. For our girls, abuse and prostitution and abandonment is not the only ocean that exists out there. There's an ocean of love and we're the shores of grace.
We're a redemption ministry. We want these girls to do what they were made to do. Maybe they want to be a lawyer, maybe they want to be a doctor, maybe they want to have their own rescue home one day. The shores of grace is where you were shipwrecked by life, but God landed you right where you needed to be and he will lift you back into the ocean of His love. He will restore your life. He will take you there.
I came to Brazil because it was just a trip. I wasn't like my heart burns for Brazil. So we get here and everything that I saw sitting at the piano that day, I saw on that trip to Brazil. I saw homeless widows on the streets, homeless children begging for food, you know, pimps pushing girls here and there, women prostituting, all of these things.
(I was a guest preaching at a church.) So I say, "Lord, what do you want me to tell this church tonight?" He says, "I want you to tell them if they don't love the prostitutes, I will not honor their ministry in this city." And I thought, "Wow. But what do you want me to tell them? I don't know if you guys realize it but that's not guest speaker material. That's not like I'm gonna walk in and drop a bomb in this poor pastor's church."
Right then I look out the window and we're passing by the prostitution district. With my eyes open, all of them had my daughter's face on them, all of them, and I just broke. The Father said to me, "These are my girls and I want them back. Who's gonna get them back for Me? Who's gonna bring them home to Me? Who's gonna go and get them? Who's gonna tell them how much they're loved? Who's gonna tell them the price I paid for them?
When God calls, you go.
I get to this church and I'm there and I'm doing preacher stall, which is when you start reading Scriptures 'cause you don't want to share the word yet. After a while I feel like the Holy Spirit's like, "Get on with it." So I said listen, I have a really short word for you guys tonight. The Lord told me that if you don't love the prostitutes then He won't honor your church in this city. Half the church stands up and I'm thinking, "Uh oh."
They all run to the front, lay on the ground, and begin to cry. A few minutes later the rest of the church came up and joined them in the front, laid on the ground with them, crying, hugging each other and that was the service. For four hours that night, all we did was cry, pray with each other, just the Holy Spirit, the Father of God just came.
At the end of the night the pastor came to me and he said, he's like crying still and he said, "You need to know two weeks ago we voted on renting two houses to make safe houses for women in prostitution. The church voted it down, 51% no to 49% yes. When you gave the word, the first ones to stand up were the ones who had voted no and they were repenting before the Lord. Then the other half came and joined them in reconciliation. He said we've already called the realtor and we've got the houses.
We're gonna open them next week.
ED: So what's here now, five years after you moved here? What's the ministry look like today, five years later?
NIC: We have a staff in Brazil of about 12 people. We have a few people in the United States. We started in in the South of Brazil, just doing street ministry. Then, about 18 months ago, we moved up here, opened the first rescue home, and then opened this base to have a place for training and a place for the unmarried staff to live. Now we're opening a second rescue home.
We do weekly street church at two places. We have two street churches, and then we do two or three nights a week where we minister specifically to the women prostituting on the streets.
ED: How can churches back in the U.S. help you rescue and care for these girls?
NIC: People, money, and promotion.
They could send people for any period of time from a week to six months. We have a bunch of Brazillians who just come for a few days here or there, but it'd be hard for people in the States to only come for a few days. Also, getting people to sponsor girls is a huge help.
The Exchange is a part of CT's Blog Forum. Support the work of CT. Subscribe and get one year free.
The views of the blogger do not necessarily reflect those of Christianity Today.