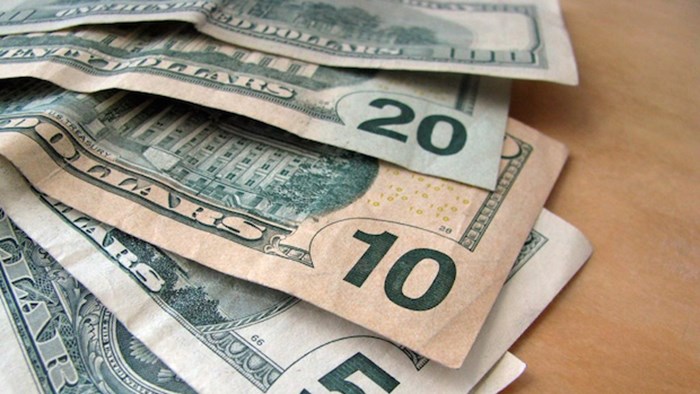 Image: TheTruthAbout / flickr
When it comes to paying for the new church plant, who should be the one paying the bill?
Are national denominations needed to solicit and divide funds for all their church planters? What role should local and regional organizations play? Where do other churches come in?
While planting a church may originate simply with a vision placed in the heart of a would-be pastor, the logistics of starting a new church require thought and planning if you are going to plant in what has become the typical model. (I've written often on house churches and other approaches, but that is not this aritcle.)
So, if you are planting in a typical matter, you need a funding plan.
How To Fund
Different denominations will answer this differently based on their polity—their ecclesiastical organziation, if you will. Those that are more congregational will tend to focus more of the responsibility locally, while the majority of the funding stream will flow from the top down for those in denominations that are centralized.
But, I'm not sure that either of those are the way to go.
I believe the best way to support church plants is to have everyone involved.
I believe the best way to support church plants is to have everyone involved. Every level—pardon the term for those who reject levels—of a denomination should be invovlved, if not financially, in some other way.
What should national and regional organizations, along with other churches, contribute to a new church plant?
Here's how I see it.
National
Denominations and other national organizations should contribute the least financially, but their input is still vital to the sustainability of the new church plant.
When asked, I recommend the national level simply provide the broad systems for church planting like assessment, coaching, etc.—the skeleton of which can be fleshed out locally—as well encouragement and recognition for those who are involved in planting on a local level.
Regional groups and local churches do not have the resources or the time to develop systems and frameworks. This is precisely what the national level is best at, as they can evaluate what has worked across a wide variety of contexts and develop resources that can save the local church planter from having to "reinvent the wheel."
Denominations should also celebrate and honor those who are involved in planting new churches, as the International Pentecostal Holiness Church does. One of the ways they recognize churches who plant is by giving a special pin to those pastors. As I have repeatedly said, what you celebrate you become.
Regional
Leaders at this level have to realize that, unless you are planting, at least three percent of new churches you start will lose ground. (In other words, a regional district of one hundred churches needs to plant three per year just to keep with attrition, etc.—more than three to grow.)
So, church planging must be a high priority at the district level. Church planting must be one of the values of your region. Commitment should show in the way they give and how they provide effective resources.
When the bulk of the finances flow from the top down, there is a much higher failure rate.
However your denomination is structured, those levels below the national one must budget for church planting. It becomes next to impossible to plant a church if your regional leaders and not committed to investing in planting.
Leaders here know their region better than those at the national level. They can implement specific strategies that are more suited to the people in the communities that are trying to be reached.
Regional leaders should also continue to celebrate and encourage those planting new churches and those sending out church planters from their congregation. This reinforcement of what should be happening at the national level creates a culture where church planting is not just affirmed, but becomes part of the DNA of the denomination and region.
Local
Because this is where multiplication is going to take place—the local level—this is where people truly have to be invested in the church plant. Local churches and leaders must "have skin in the game." When the bulk of the church planting finances flow from the top down, there is a much higher failure rate.
That is not to say that national and regional organizations should not be involved. As we have already seen, they play an important role. Denominational leaders can provide local churches with materials and a plan for having a special offering once a year for church plants. Regional offices can assist churches in meeting direct needs of new starts.
Individual churches can assist church planting efforts in a variety of ways, spurred on by initiatives of the national organization or materials from regional offices.
Direct funding: Obviously, established churches can financially sponsor church plants until they can become self-sufficient. This can be at a high or low level.
Personal involvement: Mission trips and volunteer efforts can connect churches with new starts and accomplish work that the plants could never do on their own.
Baby shower: Churches could provide materials that the plant may need—things for the nursery, song books, teaching materials, sound system equipment or anything else that the plant requests.
Mailing letters: A Saturday could be set aside to buy all of the needed materials and send out a mailer from the church plant. If 50 people from the established church stuff, address, and mail 100 envelopes, they will generate a 5,000 piece mailer—all hand-addressed and first class stamped.
Prayer ministry: Enlist members of the church to regularly pray for specific needs that the church plant requested.
Perhaps the most important thing a church planter needs is a sponsor church with serious skin in the game.
Caught, Not Bought
Church planting is a movement that cannot be bought with a church planter parachuted in with major funding from the national level, but with no knowledge of the people the planter is going to serve and no commitment from local churches to invest in the work.
As a movement, church planting is caught, not bought.
It must be caught from a denomination that is passionate about church planting, a regional organization who is seeking to make disciples, and local churches who are committed to expanding God's Kingdom and not their own.
As a movement, church planting is caught, not bought. If each level is committed to fulfilling the Great Commission, the funding will be there. The mechanisms involved in the finances simply need to encourage local investment in, a regional focus on, and national celebration of church planting.
The Exchange is a part of CT's Blog Forum. Support the work of CT. Subscribe and get one year free.
The views of the blogger do not necessarily reflect those of Christianity Today.