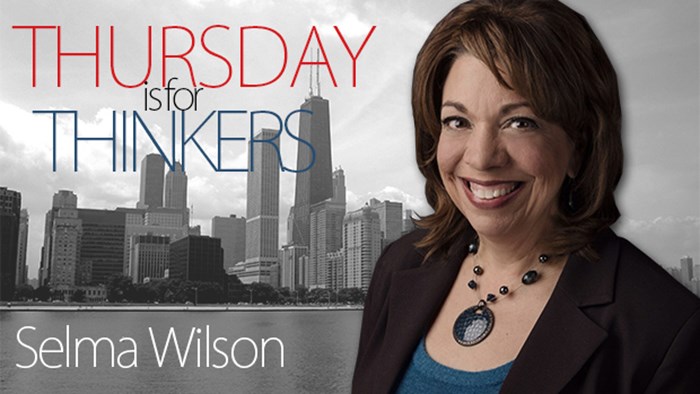 For the past four years, I have served on the executive leadership team (ELT) of LifeWay. The President/CEO, Thom Rainer, appointed me as the first woman in our organization's history to serve on the ELT. I lead B&H Publishing, and, as Ed has pointed out, I'm the only female president of the top-ten Christian publishing house. On most days, I'm struck by the fact that I just lead the organization—I steward the mission, strategy, and people that I lead. But, I also recognize that it is different to be a woman in this role.
History is still being written so it is hard to capture all that is taking place as you live out this season, but here are a few insights on the benefits of being a woman executive:
1. I can be me.
The leaders I serve with allow me to be me.
The leaders I serve with allow me to be me. Not only do they support me as a woman executive, they value the different gifts and perspectives I bring as we set strategy for the future. There is such freedom in being who God designed you to be and I am thankful that in my leadership role, I can lead as a woman using the gifts God has given me. Each leader brings unique experiences, competencies, and abilities to shape their leadership style.
Using instruments like Myers-Briggs, DISC Personality Profile, and Strengths Finder, my dominant gifts are in the area of social science, people, leadership, culture, and organizational development. I have been able to use my gifts to help maximize the potential of my team while allowing me to develop the potential in others. I love working with others and find great joy when the team grows and wins.
2. I get to exercise my emotional intelligence.
Much has been written about the value of emotional intelligence (EI) for an organization's strategic success. Part of the gift set I bring, as a woman, is a high degree of "emotional" intuition. I can sense when something is off in a meeting, in a plan, or in a leader. I feel the energy or the lack of energy.
I have been able to use the abilities to gauge a situation through an emotional lens to help shape a successful solution for those we serve externally, as well as the team overall. It is natural for me to see the integration of people strategy to overall strategy. Often, the executive leaders I serve with will seek my counsel on a situation because of my EI.
3. I get to encourage other women.
I know that my leadership role encourages other women to grow and to reach their full potential. I have the opportunity often, both formally and informally, to pour into the women on my team as well as the women across LifeWay. Many come to me personally for counseling on a specific problem, career guidance, tools for growth, and sometimes for prayer. It is good to have a woman in leadership to engage with other women. I am so encouraged by the many gifted women that will have significant roles in the future of LifeWay.
4. I get to serve other women.
I can lead as a woman using the gifts God has given me.
We serve women in the church, we partner with women authors, we engage with women leaders in other partner organizations, and we shape resources for women. It is good to have women in positions across our organizations that bring their gifts and insights to decisions we make daily that shape content, resources, events, and products for women.
5. I get to grow and develop as a leader.
I am still so humbled and grateful for the opportunity God, through Dr. Rainer, has given me to be a part of the executive leadership team of LifeWay. I have learned so much from the men I serve with. They have challenged me, and pushed me to grow and stretch beyond myself. They have always been available to help me when I needed help.
One of the greatest blessings of being a woman in leadership is that I do not lead alone. I have a team of leaders around me cheering me on and helping me to be a successful leader.
The Exchange is a part of CT's Blog Forum. Support the work of CT. Subscribe and get one year free.
The views of the blogger do not necessarily reflect those of Christianity Today.