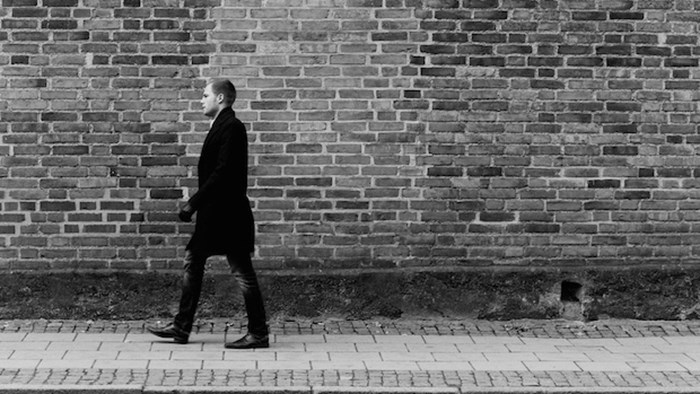 Image: sveinnbirkir / flickr
In my previous article I talked a little about what it means to act like men spiritually, fighting for godliness, avoiding sin, pursuing God and worshipping Him.
The next few articles are going to flesh out some practical things that will mean for different phases in the lives of most men. In this post, I'm going to talk specifically about single men.
Now, I was not single for long—Donna and I got married at 20! But, I've listened to a lot of single men, and pastored a bunch, so maybe I can be a bit of encouragement.
On one hand, single, post-college men probably feel like they're living in a world built for and focused on people who are married. It may seem to them like they are worshipping in a church built to speak solely to married people. That's because, for the most part, they are. The sermons and systems of most churches are geared for married people, often with children.
I'm not saying that is good, but I am saying it, well, is.
God wants your single years to be used for His glory and your good.
But God has some very specific, important things to say to single men. Our churches need to understand this, and change our approach so that singles' ministry focuses more on changing lives through the Gospel instead of providing a place to find a date.
Growing Adolescence
There have been a number of articles written in the past decade on how young men are staying single longer and maturing later. Adolescence is being stretched all the way through the twenties, which creates a generation of men who still think like boys. The church must respond.
If you are a single man, God wants your single years, like your whole life, to be used for His glory and your good. He wants to use this time to mold you and use you to mold others. It's really easy during the single years to get lost in doing other things. Let's think for a bit of what it means for single men to act like men, specifically in the areas of time, energy and leadership.
(One side note: God sometimes gives a lifetime calling to singleness. I'm not directly talking to those men in this article, though I may later. That calling is typically found by godly men who accept it with great intentionality. Most of what I'm talking about here will be second nature to them. I'm talking to single men who are in a stage of life that they might consider "before marriage.")
Time and Energy
As I said in my previous article, Paul tells us in 1 Corinthians 16:13 (HCSB), "Be alert, stand firm in the faith, act like aman, be strong. Your every action must be done with love." We need to act like men. The world in which we live often assumes that single men act like boys, and married men act like men.
That's not God's design of intent. Single men like Jesus and Paul showed something different, which is sometimes lost.
Singles need to serve others, grow in Christlikeness, and lead as their gifts provide opportunity for the community of faith and for the mission of God in the world.
Practical Examples
Single men will lead as effectively and passionately as they are led themselves.
One place singles need to fight the good flight of faith (1 Timothy 6:12)—and it is a fight—is in how they use time, energy, and focus. There's no segment of life when most men have as much free time as when we are single.
Paul says in 1 Corinthians 7:32-34 that singles have more freedom to serve the Lord because they lack other concerns:
An unmarried man is concerned about the things of the Lord —how he may please the Lord. But a married man is concerned about the things of the world —how he may please his wife — and his interests are divided. An unmarried woman or a virgin is concerned about the things of the Lord, so that she may be holy both in body and in spirit. But a married woman is concerned about the things of the world —how she may please her husband.
Single men may have a lot of time, at least in comparison to other stages in life. But, the time we have as singles is sometime limited—so don't waste it.
Take a risk, go to a hard place, go all in for the gospel and for the mission—use this single time that is full of potential to its fullest potential.
Be Led and Lead
There are some specific commands in Scripture about the role and lifestyle of single young men. (Not all single men are young, but many are.) Paul in 1 Timothy 4:12 says, "Let no one despise your youth; instead, you should be an example to the believers in speech, in conduct, in love, in faith, in purity."
Timothy is probably a young single guy at this time. Notice how Paul helps Timothy as a young, perhaps timid pastor to consider how he is to be an example.
We need more men like my youth worker volunteer, who had me read Dietrich Bonhoeffer's The Cost of Discipleship when I was a student. That's a radical book by a radical guy with a radical message. At the age of 15, I was forever changed by a German Lutheran theologian who was killed by Hitler.
The book dealt with the cheap grace a young man can cling to and led me toward another path. It took one guy who looked at me, saw what I might become through discipleship, and who cared enough to invest in me and challenge me. That's an example I could follow.
We need older men to speak to younger men, and not just teenagers as I was.
God intends older men to seek out mentoring relationships with younger men.
A Better Way
As the church of Jesus Christ, we need to not just expect more from single men and then cluck our tongues when they don't figure it out on their own. God intends older men to seek out mentoring relationships with younger men.
While serving in a church in Georgia, I challenged some of our older men to mentor some of our younger men. Our chairman of our leadership team at the time started mentoring this 15-year-old punk. This very dignified chairman of the deacons, a retired, successful businessman would sit down with this kid who no one else would invest in. This punk kid's life was changed by the gospel modeled by this older retired man.
Both single men and the church must take this time in life seriously. It's been said that every revival begins with the young. But I think those who have been part of an extraordinary move of God, especially the young men, would point to a few in the church who have preached and taught and mentored and discipled them, so that they may be used of God.
Single men will lead as effectively and passionately as they are led themselves.
What might you add to this post? I am happy to hear from everyone, but what about you as a single man?
The Exchange is a part of CT's Blog Forum. Support the work of CT. Subscribe and get one year free.
The views of the blogger do not necessarily reflect those of Christianity Today.