Aug 15, 2014
Church Signs of the Week: August 15, 2014
Cursing; LOL; Redemption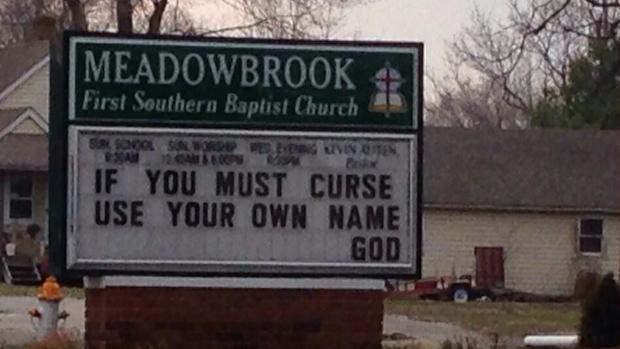 I think he has a point...
I will never, ever think of LOL the same way ever again. Ugh.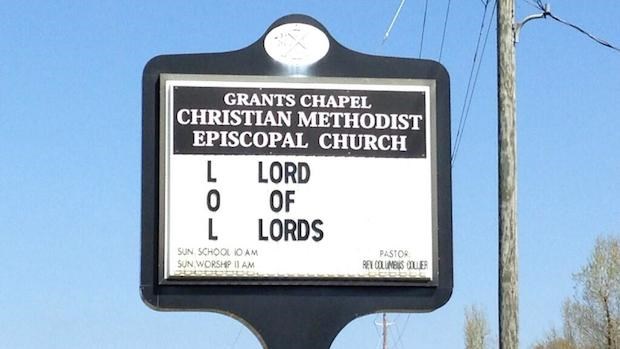 Thankfully our redemption is worth more than a soda can or bottle.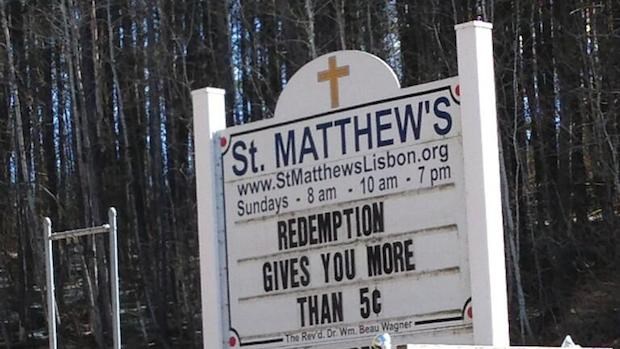 Thanks to Phil Schneider, Scott McCullar, and Kyle Gabri for sending these in. As always, send me your signs via Twitter to @EdStetzer.
Want to read a weekly digest of The Exchange blog? Click here to subscribe to Christianity Today's Newsletter for The Exchange to get weekly wrap-ups in your inbox.
I wonder if this is why my new microwave gave out so fast.
Support our work. Subscribe to CT and get one year free.