Labor Day Roundup 2014
Ed Stetzer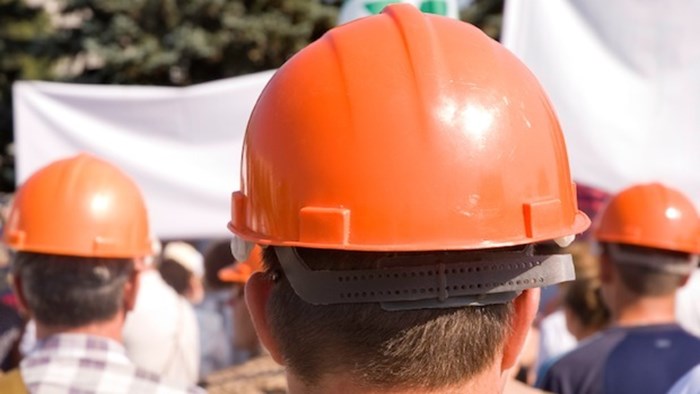 Since I am out today, engaging in neighborhood recreation on a day named for Labor, I still wanted you to have some reading on this day. And, I wanted it to be on the theme of work and labor.
And, for those of you who read the blog in Canada, Bothswana, and everywhere else, please forgive me for this day off and enjoy these summary posts.

First, these is a post I wrote on the sad decline of organized labor.
How Organized Labor Lost Its Way
Labor Day began as a celebration of labor unions and the workers that comprise them; unions like the ones that played a prominent role in my life.
My life started in a union home. My father was a New York City union iron lather. His father was in a union. My uncle was in the NYPD union. My grandfather was in the FDNY and worked hard for the union. Growing up it was hard to find anyone not in a union of some kind. There was never any possibility that we would not be pro-union. Unions were good for workers and that was good for us all. Later, after I had begun to pastor, my first two churches were in union dominated cities.
I still remember driving up to a home to visit a union worker interested in our new church in Erie, PA. My car at that time was a Nissan Sentra. After his reaction, I sold that car and determined to go American-built and union-made. I stuck with that plan for over a decade—until I could not longer afford the repair bills on my American-built and union-made cars. Then I bought a Honda (made in America, btw).
On the flip side, there have always been Christians who did not believe in unions. For example, a pamphlet on the subject of union membership explains the Protestant Reformed Church's view:
We refuse to become members of the Union because we condemn the principles of utter materialism of the Union; because the Union demands in the required oath or pledge loyalty to itself even though this loyalty to the Union would bring us into conflict with the interests of the Church of Jesus Christ our Lord; and because the Union seeks to gain its ends by force, strikes and boycotts, all of which militates against the Word of God which we hold dear and which is the first and last criterion for our conduct on earth ("Acts of the Synod 1941 of the Protestant Reformed Churches," pp. 75-77; synod adopted the letter and decided to send it to the president in Art. 83; in the following article, synod decided to send a copy "to every member of Congress and to every member of the President's Cabinet").
Though my view of unions has changed somewhat over the years, I am not persuaded that unions are inherently wrong for Christians. Under our laws, unions can have legal standing and as such can take collective action. As long as a worker freely chooses to be part of a union, and is not coerced or threatened to join (something that isn't always the case), unions are simply the collective voice of workers in negotiation with management. While the structure of today's unions are not always in line with the best practices of fairness, the concept does not mean that Christians must not be a part of a union.
Trevin Wax has some helpful facts on Labor Day.
7 Things You Don't Need to Know About Labor Day—Trevin Wax
1. For many decades, Labor Day was seen as a day for workers to voice their complaints and discuss better working conditions and pay. (Source)
2. Under an obscure Virginia code, state law prohibits local school systems from making the first day of school any earlier than the day after Labor Day. (Source)
3. The first Labor Day holiday was celebrated on Tuesday, September 5, 1882, in New York City, in accordance with the plans of the Central Labor Union. (Source)
4. President Grover Cleveland declared Labor Day a national holiday in 1894. (Source)
5. Labor Day in many countries is celebrated as May Day or International Workers Day (May 1), which was originally spawned by Europe's proletariat movement, largely inspired by Communism. (Source)
And, here are some quotes on work from Matt Perman.
20 Quotes from What's Best Next by Matt Perman—Ministry Grid
Often times theology and practicality are pitted against one another - theologians vs. pragmatists. One side says the other is all tied up in strategies and techniques and needs to delve more deeply into God's word. The other side points out that all that study and knowledge doesn't actually get much done. Matt Perman, in his new book, explains that this is actually a false fight, two sides warring that actually complement one another perfectly.
In What's Best Next: How the Gospel Transforms the Way You Get Things Done, Perman lays out what he calls "Gospel Driven Productivity", the idea that a whole understanding of the gospel actually fuels practical productivity. The book is biblically rich as well as full of concrete ideas and strategies. It is a wonderful resource for Christian leaders, those in vocational ministry, or Christians who simply want to be the best employees and workers they can. Here are twenty of the best quotes from the book, with twenty more to come tomorrow.
1) It is odd there is so little Christian teaching on productivity because, as Christians, we believe the gospel changes everything – how we go about our home life, work life, church life, community life, everything.
2) And sometimes, when things get overwhelming, it is suggested that we need to "take a retreat with Jesus." But maybe we've had enough retreats with Jesus. Maybe Jesus wants us to learn how to get things done.
3) Getting things done, making ideas happen, and being productive are all ways to make a difference in people's lives.
4) When you become more efficient, you tend to do more things – and if you aren't doing the right things in the first place, you have just become and expert at doing more of what doesn't need to be done at all.
5) You are satisfied with your day when there is a match between what you value and how you spend your time.
6) God is the source of all true principles.
7) Productivity is specifically about doing "the will of the Lord." It's about specifically orienting our lives and decisions around God's will. We are to ultimately be Christ-centered, not just principle-centered.
8) You don't want to be the one to plan your whole life, because God does a better job than you ever will.
And, don't miss this video from J.D. Greear on work.
The Exchange

(Weekly)
The Exchange newsletter is a weekly digest of coverage, research, and perspective from Ed Stetzer.
CT Books

(Weekly)
Each issue contains up-to-date, insightful information about today's culture, plus analysis of books important to the evangelical thinker.
The Exchange is a part of CT's Blog Forum. Support the work of CT. Subscribe and get one year free.
The views of the blogger do not necessarily reflect those of Christianity Today.