Morning Roundup 8/12/14
IRS and Atheists; Getting Fired from Your First Pastorate; Transformational Churches
Ed Stetzer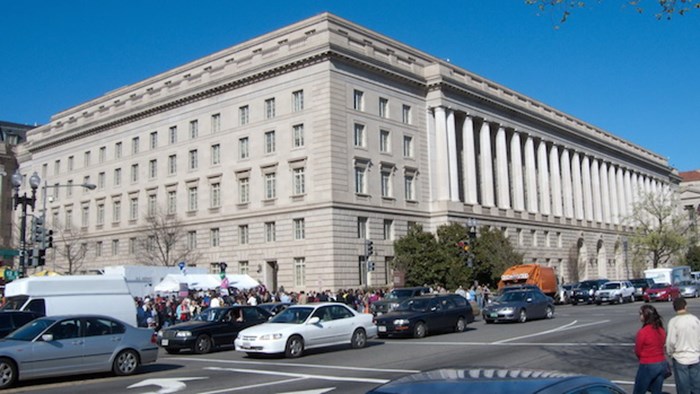 Image: Wikimedia
IRS to Atheists: Okay, We'll Investigate Pulpit Freedom Sunday Pastors—Kate Tracy
This should force the confrontation that many have been wanting (and trying to provoke). LifeWay Research has done the only research on this, basically seeing that Americans don't want their pastors endorsing candidates, but don't want the IRS involved if they do.
The Internal Revenue Service (IRS) has agreed to investigate the political activity of churches after reaching a settlement with an atheist legal group. But a court has yet to decide whether or not to close the case.
The Freedom from Religion Foundation (FFRF) and the IRS jointly asked a Wisconsin federal court last week to dismiss a 2012 lawsuit, FFRF v. Koskinen. The FFRF had alleged that the IRS failed to have a policy in place for investigating political activity at tax-exempt churches and religious organizations, nor did the agency enforce its 501(c)(3) codes against electioneering.
Meanwhile, more than 1,600 churches have deliberately broken the existing law since 2008, endorsing political candidates from their pulpits during Pulpit Freedom Sunday events organized by the Alliance Defending Freedom (ADF). The next "showdown" will be October 5.
"This is a victory, and we're pleased with this development in which the IRS has proved to our satisfaction that it now has in place a protocol to enforce its own anti-electioneering provisions," said FFRF co-president Annie Laurie Gaylor in a press release.
However, the case has not yet been closed. Father Patrick Malone of Holy Cross Anglican Church in Milwaukee, Wisconsin, had been granted permission to intervene on the side of the IRS, and the Becket Fund for Religious Liberty (which represents Malone) has asked the court to dismiss the case but "with prejudice." In other words, Becket argues the FFRF should not be able to sue the IRS again on this particular issue, while the FFRF argues that it should be able to do so.
Regardless of the court's final decision, the IRS won't be free to investigate churches until a moratorium related to the agency's controversial scrutiny of tea party organizations is lifted after a congressional investigation closes.
CT has noted how the six-year run of Pulpit Freedom Sunday has tried to provokethe IRS into (ironically) punishing pastors as a means to reexamine the rights of pastors to promote politicians from the pulpit. The initiative even gained an unexpected ally last year in Sen. Charles Grassley and the Commission on Accountability and Policy for Religious Organizations (CAPRO).
6 great tips to guarantee a short tenure in your first call—Scott Hauser
Great article on rookie pastor mistakes.
As 2014 seminary graduates enter their first months of professional ministry, I offer these "can't miss" tips to minimize the length of a first ministerial call. Following these six easy steps as a new pastor should afford you the chance to search for your next ministry opportunity in record time.
Be sure to let them know what they're doing wrong. Is the congregation still using the old blue (or even the oldred) hymnbooks? Are they stuck in the past using traditional, gendered language for God? Is their worship order or building policy or ministry style inconsistent with what you learned in seminary? Be sure to change things as soon as possible. Every congregation needs a newly minted seminary graduate to set them straight.

Be available all the time. Did someone you have never met call you in their hour of need? Their problem is now your problem. You were supposed to be with your family? On a date? At a concert? Cancel. Every time someone contacts the pastor with an emergency—the pastor must act immediately.

Count other people's money. Sure it's hard to confront someone who isn't being generous enough with the church, but that shouldn't prevent you from stewing about it. Spend at least a couple hours every week reflecting on how little money is being put in the plate and resenting the new cars and nice homes of your parishioners. As a bonus, you can take every possible opportunity to make comments about how little people are giving to the church. How will people learn to give if you don't shame them?

Target your sermons toward individuals you find difficult. The more thinly veiled, the better. Nothing helps people to see the error of their ways faster than feeling singled out from the pulpit.
Transformational Churches Live on Mission—Steven Ruff
I think Steven Ruff probably broke copyright law with this excerpt from Transformational Church, but you should read it anyway. ;-)
"Most Bibles have several maps in the back. If you spent a lot of time in church services, you discovered those maps. When maps are included in the Bible, usually one or more of them trace Paul's missionary journeys. Paul's work was not just traveling from place to place. Paul traveled from people to people.
So how did Paul decide where to go and do his "mission work"? Paul's choice to go was not random or accidental. Could he have gone anywhere he wanted to go? People are people, right? God is not willing for any of them to perish, right? There was nothing random about where Paul, the missionary, chose to do his work for God.
Every church is filled with people who are called to ministry (1 Peter 4:10) and sent on mission (John 20:21). Transformational Churches empower and release people to live on mission, with a missionary mentality, where they are right now – at the right time, following God's activity and obeying His assignment.
Acts 16:6-10 gives us a snapshot of Paul in action, choosing (or actually being sent) to a specific place: "They went through the region of Phrygia and Galatia and were prevented by the Holy Spirit from speaking the message in the province of Asia. When they came to Mysia, they tried to go into Bithynia, but the Spirit of Jesus did not allow them. So, bypassing Mysia, they came down to Troas. During the night a vision appeared to Paul: a Macedonian man was standing and pleading with him, 'Cross over to Macedonia and help us.' After he had seen the vision, we immediately made efforts to set out for Macedonia, concluding that God had called us to evangelize them." Paul's choices were not random. Paul was a mission-minded man sent by our missionary God. There were three important factors behind where Paul went and ministered:
1. Time: Paul's choice to go to Macedonia included another choice we seldom consider. It was a choice against going to Phyrygia. The Holy Spirit prevented Paul from going there. Paul had a limited amount of hours, days, months, and years. He needed to invest in the right places. He could not go everywhere at once. The assignment of God's calling is critical to the Transformational Church leader. Transformational Churches understand that they must seize the time afforded to them in the community God has placed and given to them.
Daniel Montgomery is the founder and Lead Pastor of Sojourn Community Church in Louisville, Kentucky. In this episode, he and I discuss New Calvinism, and the challenges of constructive conversations. In this clip, we talk about what it means to be truly reformed. Don't forget to join me every Tuesday at 3:00 PM Eastern for The Exchange.