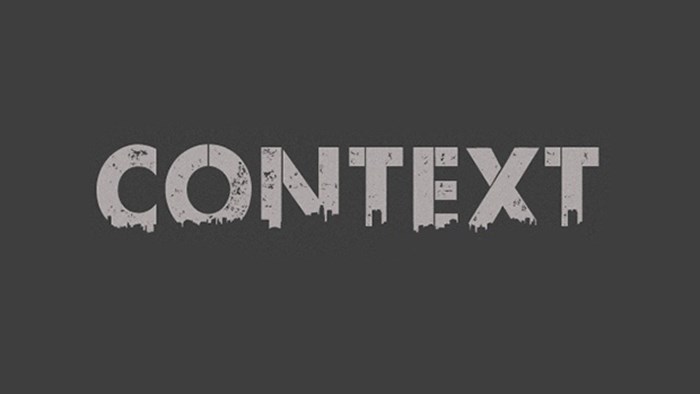 Culture is inescapable. Each an every one of us, who claims the name of Christ has been called to exist within the diverse cultures of this world and to do so as Aliens.
Citizens of a heavenly realm inhabiting earthly kingdoms. To inhabit this world faithfully is to contend with a culture that is in many ways foreign to the Kingdom of God. The tension created by this engagement is called contextualization.
To inhabit this world faithfully is to contend with a culture that is in many ways foreign to the Kingdom of God.
Contextualization has been a buzz word and heated topic for some time now, I have written copious amounts on the topic, because it is near and dear to my heart. My team has summarized some of that here, with links to past articles.
Simply put, Christians are called to share the gospel in every nation and culture. The effectiveness of our sharing is often, in part, determined by the way in which we learn, respect, exegete, and communicate to, the culture in which we are living.
Below we have organized a series of posts together on 'ins and outs' of contextualization-- why we do it, why we need it, and its benefits and its dangers.
Too many pastors and church planters pastor in their heads and not in their communities. This happens in two ways. Some are Bible-only types, and others are model-inspired-- and both make the same mistake of ignoring their culture.
In this post I discuss the importance of culture and why it matters. As Christians, we must enter our mission field with our eyes open, so we are wise to ask "What is culture? And why does it matter?
We must strike a balance between contending with culture and contextualizing to it. Which leads me to my second post…
Contextualization is a tool. Clear gospel proclamation is the goal. We must not confuse the two. One of the first issues has to be what is contextualized and what is not. Evangelical Christians do not believe everything is culturally determined and formed, though we (humans) do perceive our world through a cultural lens. So in this post I discuss the levels of contextualization, and the difference between contending for the faith and contextualization the message.
Contextualization is a tool. Clear gospel proclamation is the goal. We must not confuse the two.
But how and why do you communicate the gospel in a given context, this leads me to post 3…
The desire for contextualization is often driven by a hope for clear gospel communication. (I've touched on this a bit in part 1 and part 2 of this series.) However, agreement on our calling to make the gospel known to make disciples will only help us to see the need for contextualization if we define it properly. But, contextualization is not so easy to define because people use the word differently in different traditions.
So in this post I examine a exact definition of contextualization and is importance in sharing the gospel. It's one thing to know the gospel, but it's another to make the gospel known.
In making the gospel known we must begin to discern how we engage culture, how far we should go? Which leads me to my fourth post…
Part of what makes this issue of contextualization difficult is that some leaders aren't even comfortable with the idea of "engaging culture." Some well-known pastors argue that the church must not only maintain its own distinct culture (a good thing), but be completely separate from the culture around it (an impossible and even unhelpful thing). So here we discuss how far is too far and list the "six rules for cultural engagement."
In engaging culture, we must be aware and constantly on watch for unintended cultural barriers, which brings us to my fifth post…
I've said on several occasions in this series, we contextualize because we desire clear gospel communication. Our desire is that the eternal and unchanging gospel can birth and shape a church that fits in its context (in some ways) and does not fit (in many others). That church can become indigenous in its environment, where it can root down and grow in its natural habitat, just as we would describe an indigenous plant in botany terms. We do not need cookie cutter churches that are identical in all their forms and ministries, but we do need churches that universally bear the stamp of the gospel, the image of Jesus, the beauty of holiness, and the mission given to her by God in their unique contexts.
The desire and design to engage culture is further complicated by our calling to be set apart from the very world that we are tasked with reaching. This tension is the topic of my sixth post…
The Bible specifically tells us to live with "worldly" people. That's exactly what always got Jesus in trouble - hanging out with drunkards, sinners, prostitutes ... you know, the "bad" people. Paul emphasized the same point to the church at Corinth. The church had become confused about some things the apostle had taught earlier. In reaction, they began to disassociate with the world (people) around them. But this reaction, however well intentioned is never the answer.
As the sent church of God, we must love the people who live on this earth with the love of Christ.
As the sent church of God, we must love the people who live on this earth with the love of Christ, expressed in words and deeds, while hating the broken and sinful systems of the world that war against the Kingdom of God.
But can we go too far in trying to engage the culture on its terms? I try to answer this question in my seventh and final post in the series…
I care about contextualization because I care about clear gospel proclamation. I care about the church. And, I think that many biblically-driven churches need to think deeply and their context to engage it effective. In this post I discuss Tim Keller's Contextualization Spectrum, and I close three essential admonitions for the believer who cares about contextualization: honest evaluation; read church history; and always stay on point.
The call to contextualize is not a call to gospel compromise and syncretism, or living thoughtlessly and recklessly. The call to contextualize and engage the culture is simply an implication of being called to preach the gospel and make disciples.
Contextualization matters.
The Exchange is a part of CT's Blog Forum. Support the work of CT. Subscribe and get one year free.
The views of the blogger do not necessarily reflect those of Christianity Today.