I know this isn't technically a church sign (unless a church is meeting in the car care center), but it's still horrifically awesome.
Best Christmas church sign I saw this year. Nice one.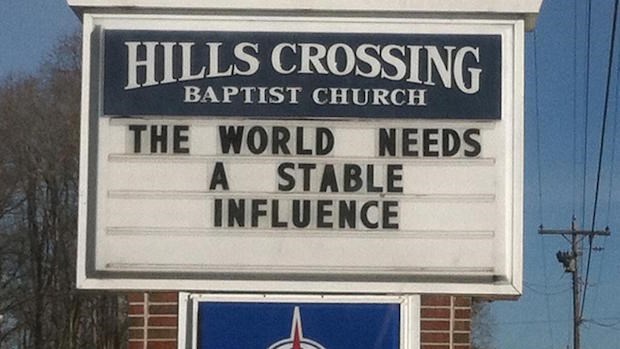 I saw the sign, and it opened up my eyes.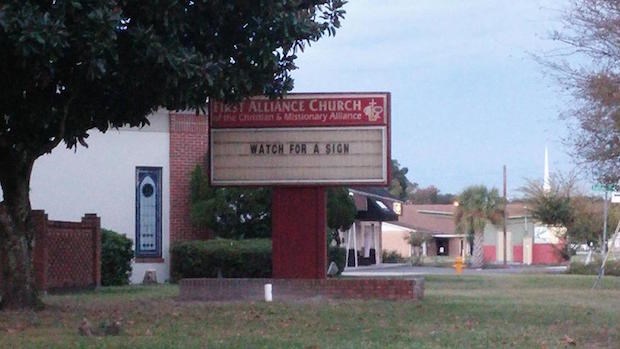 Thanks to Bruce Sabin, Carrie Givens, and Steve Woodworth for sending these in. As always, send me your signs via Twitter to @EdStetzer.
Want to read a weekly digest of The Exchange blog? Click here to subscribe to Christianity Today's Newsletter for The Exchange to get weekly wrap-ups in your inbox.
This week's video isn't so much funny as it is awesome. Check this out: