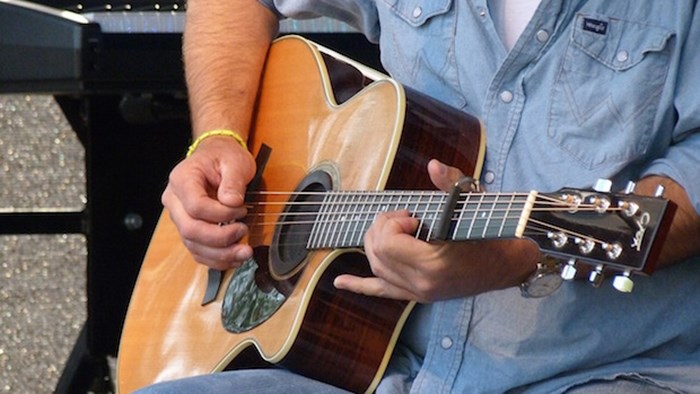 Image: Peter Kraayvanger / Pixabay
Part 1 and Part 2 detailed thoughts one through eight. Here are thoughts nine through 12:
9. This one is simple: please avoid empty, repetitive language that has no real bearing on the worship service.
Worship leaders can sometimes fill down time in songs with empty phrases like "Yes, Lord" or "Just speak, God." It's not that those words have no meaning; it's that they most often have little meaning in context. They are just filler words that sound good, but actually can be distracting.
It's kind of like the habit some people have of saying "Father" before every sentence in their prayers. It's not really introducing any substantive, helpful content. It is space-filling stuff.
Now, I think it is great that we call God "Father," and that we want Him to speak to our hearts, but my point is that we don't always have to do that. It's a habit that Christians can embrace and I'd rather we not.
10. Have some fun.
It's okay to enjoy yourself and each other within the church. Laugh. Smile. Joke about your worship leader hair or my long messages. Have a good time with our church family.
We want to be a family and families have fun. You are a key part of that family, so join in.
Just never make fun of my beard. Ever. ;-)
At the end of our worship gatherings, we want people to leave with a deeper understanding of who Jesus is.
11. Worship leaders are theologians, whether you claim to be or not.
I mentioned Colossians 3:16 earlier as a text that encourages song. In context, though, it is a little deeper. It begins, "Let the word of Christ dwell in you richly…" It is in that context that we sing together–steeped in the Word of God. You help shape the belief systems of the people under your leadership.
Know the Scriptures. Know what we believe as a church, and don't try to take us to a place theologically we are not desiring to go.
Make sure your exhortations to worship are within the theological bounds and culture of the congregation.
12. Lead well. Give instruction and model for people how to follow your instruction where appropriate.
If the song says to clap in the words, we probably should. Same with standing. Or lifting hands. It is just weird to sing about clapping and not to clap.
But, you have to direct—to lead. You are the worship leader.
So, regarding clapping, offer people the biblical reason to clap and have the vocalists clap along. In other words, if we are clapping, then have the worship leaders lead the clapping.
Let's avoid that awkward feeling of "do we clap here or not?" People can choose not to, but we want them to feel the freedom to do so.
You might wonder what to do if the song talks raising hands. Well, invite the people to do so. Don't demand it, but explain where it comes from and say, "If you are comfortable, raise your hands with us."
It involves things like standing—and, yes, we need to invite people to stand. However, when you ask the congregation to stand, if there are a lot of older people in worship, you might want to invite "those who are able" to stand.
So, in conclusion for this point, I hate bad clapping. :-) Lead it or don't do it.
Final Thoughts
With all of these things in mind, the most important thing you can do in leading worship is to make a big deal about Jesus. We want people to encounter the greatness of the Lord, to worship Jesus in light of His goodness, grace, and mercy. Make sure that the songs lead people to that end.
At the end of our worship gatherings, we want people to leave with a deeper understanding of who Jesus is and what it means to be in relationship with him. You, worship leader, are vital to our doing so.
The Exchange is a part of CT's Blog Forum. Support the work of CT. Subscribe and get one year free.
The views of the blogger do not necessarily reflect those of Christianity Today.