Feb 14, 2014
Humor
Church Signs of the Week: February 14, 2014
The Truer and Better Cupid; XOXO; God's Daughter |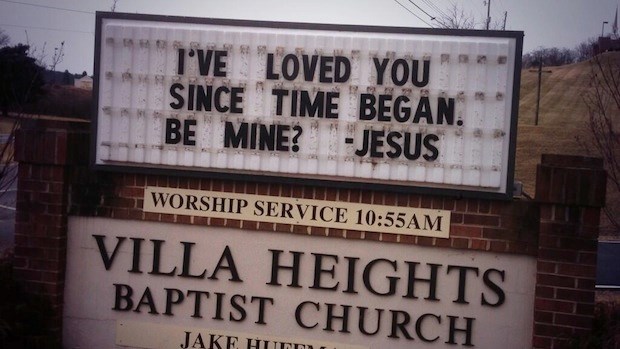 Sinclair Ferguson forgot about "Jesus: the truer and better Cupid."
Like Father like Son.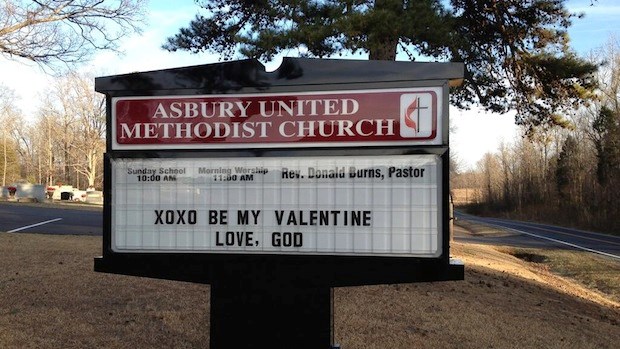 I don't understand this sign, but I do know you're never supposed to ask a woman's age.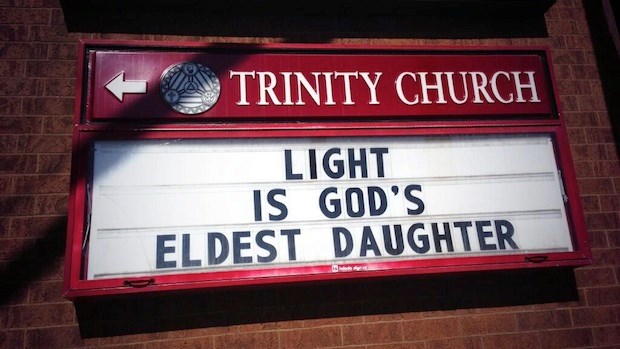 Thanks to Daniel Colston, Martha Nemec, and Rob Alley for sending these in. As always, send me your signs via Twitter to @EdStetzer.
Earlier this week, Dustin Ahkuol sent me a tweet about his new video. I watched the video and realized that just about every sign he includes has been on my site. Every one (though he used a church sign generator to make this video) has been represented (including 50 Shades of Grace). So, here it is. It's like a car wreck-- you have to watch.
Want to read a weekly digest of The Exchange blog? Click here to subscribe to Christianity Today's Newsletter for The Exchange to get weekly wrap-ups in your inbox.
Earlier this Week at The Exchange
Support our work. Subscribe to CT and get one year free.