Feb 18, 2014
NRB
The Role of Faith in Public Life
Examining the intersection of faith and politics: What do pastors think? |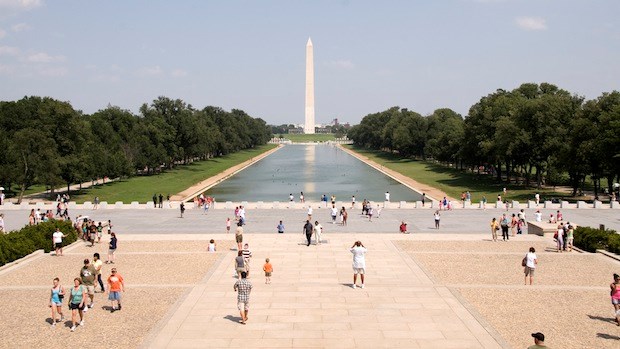 Image: ADTeasdale / flickr
For theists and atheists alike, the phrase "separation of church and state" is integral to just about any conversation on the relationship of faith and politics, particularly in the present day United States of America.
The First Amendment to the United States Constitution reads, "Congress shall make no law respecting an establishment of religion, or prohibiting the free exercise thereof." Since the ink dried on the Bill of Rights, there has been controversy regarding the religious implications of this statement, much of which surrounds the correct answer to the following question: "Was the religious portion of the First Amendment added to protect the church or to protect the state?"
I'm not writing to answer that question today, but I do want to address the interplay between faith, politics, and the public square.
Last week, we asked Eric Metaxas to speak into how his faith relates to public life.
Metaxas is most widely known for authoring the #1 New York Times bestseller, Bonhoeffer: Pastor, Martyr, Prophet, Spy, which addresses (among other things) how Bonhoeffer addressed such involvement. He was the keynote speaker at the 2012 National Prayer Breakfast.
Along with his colleague John Stonestreet, Metaxas is the voice of BreakPoint, a radio commentary that is broadcast on 1,400 radio outlets with an audience of eight million.
29% of Protestant pastors agree that Christians are too involved in politics.
Eric Metaxas will be on a panel with Dr. Ben Carson, hosted by John Stonestreet, discussing the matter of faith in public life. I previewed a bit of this panel in a blog post on Saturday.
Metaxas is a key player when it comes to the intersection of faith and public life, particularly in the realm of politics. He explained to us:
I try to keep my faith at the center of all I do, because a robust expression of one's faith in the public sphere is at the heart of a free society, which is why the Founders made it a Constitutional Right.

It is the very genius of America, the centerpiece in the free market of ideas, without which there would be no Abolitionist Movement, no Civil Rights Movement, no Suffragist Movement, and no true liberty at all.

It is what has unleashed our creativity, sparked our entrepreneurial fire, spread our freedoms at home and abroad, and enabled us to be the most generous nation in the history of the world.

Why would we give that up?

LifeWay Research has conducted a number of studies regarding pastors, Christians, and their political stances. You can find those articles here, here, and here.
For many people, "Christian'" is a box they check on a demographic survey. Protestant pastors, however, often have a more detailed view—many apply terms like "born again," "evangelical," and "a changed life" as synonyms for "Christian." Thus, their standard is often different than the prevailing view, which would explain why confidence in the faith of a number of public figures, not just politicians, is weak.
For example, many of the readers of my blog are pastors. Here some thoughts about what they believe about how they (and Christians) should be involved. Their thoughts are telling:
88% of Protestant pastors disagree with this statement: "Pastors should endorse candidates for public office from the pulpit."
44% of Protestant pastors said that they endorsed a candidate in the 2012 election, but only OUTSIDE of their role in the church.
29% of Protestant pastors agree that Christians are too involved in politics.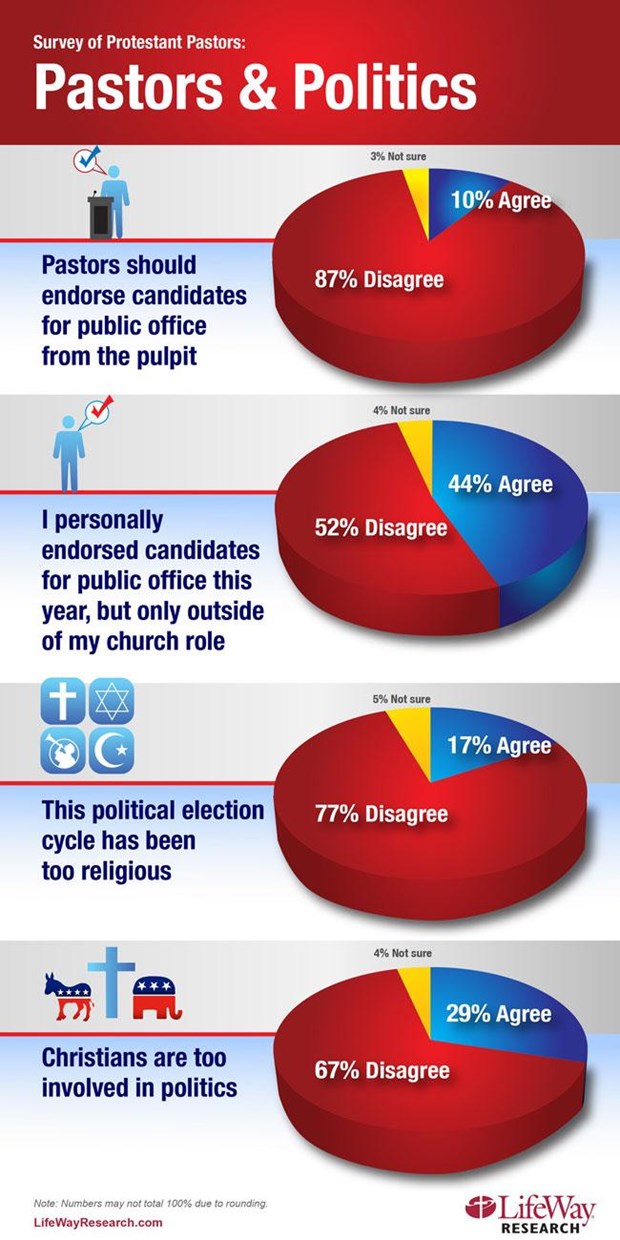 The thoughts from Protestant pastors were fascinating. The full report of that study can be found here.
I will be speaking a couple of times at the NRB annual convention in the upcoming days. You can find a schedule of my involvement here.
Support our work. Subscribe to CT and get one year free.