Feb 15, 2014
NRB
A Special Saturday is for Seminars with a Guest Post from Dr. Ben Carson
Next week at the National Religious Broadcasters annual convention, Eric Metaxas and Dr. Ben Carson will discuss the role of faith in public life. |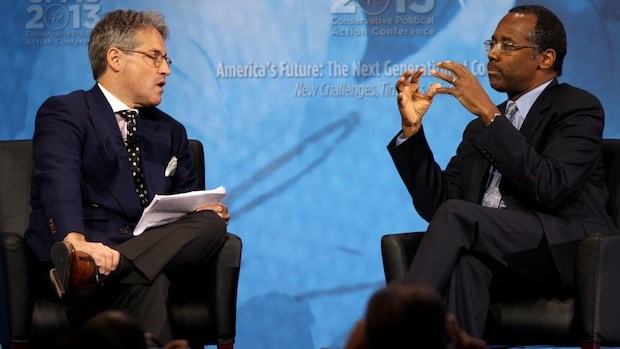 Image: Gage Skidmore / flickr
I'll be at the National Religious Broadcasters (NRB) annual convention from this Friday, February 21st, through Tuesday, February 25th. The NRB is focused on learning from, and networking with, others who are using various media platforms to share Christ.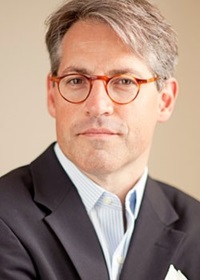 One of the more fascinatng events is a discussion between Eric Metaxas and Dr. Ben Carson, hosted by The Colson Center's John Stonestreet. The discussion is cleverly called, "Eric Metaxas and Dr. Ben Carson: Life, God, and Other Small Topics." The focus will be on the role of faith in public life.
Eric Metaxas is most widely known for authoring the #1 New York Times bestseller, Bonhoeffer: Pastor, Martyr, Prophet, Spy. In addition to writing Bonhoeffer, Metaxas has authored a number of other books and written for Chuck Colson, VeggieTales, and the New York Times. He was the keynote speaker at the 2012 National Prayer Breakfast.
Along with his colleague John Stonestreet, Metaxas is the voice of BreakPoint, a radio commentary that is broadcast on 1,400 radio outlets with an audience of eight million. I'll feature a quote from Metaxas in a post next week about the role of faith in public life.
Dr. Ben Carson is a columnist and retired American neurosurgeon. He is credited with being the first surgeon to successfully separate conjoined twins joined at the head. In 2008, he was awarded the Presidential Medal of Freedom by President George W. Bush. After delivering a widely publicized speech at the 2013 National Prayer Breakfast, he became a popular figure in conservative media for his views on social issues and the federal government.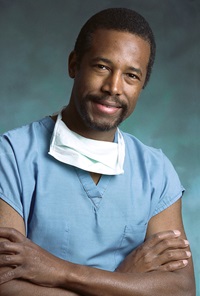 Dr. Carson shared a bit in this guest post about his thoughts of how his faith has profoundly impacted his life:
As a child, I loved to memorize verses from the Bible. I also enjoyed many of the stories and the story of Joseph was my favorite. Although many horrible things happened to him, he always made the best of the situation and ended up as the governor of the most powerful nation in the world. These things laid the foundation for my faith, but the real turning point occurred as a teenager when I tried to stab another teenager with a camping knife. A large metal belt buckle under his clothing saved his life and through that experience I gained a real appreciation for how much God cares for each of us. Through His gentle guidance that day, I learned that my anger was the result of selfishness and I learned to step out of the center of the equation and look at things from the point of view of others. My character was changed on that very day and I realized how valuable a relationship with God could be.
As a pediatric neurosurgeon in a world-renowned medical institution, I was faced with many very challenging cases. I learned early in my career when facing what appeared to be an impossible case that if I simply yielded to the influence of God and let him use my hands, amazing things could be accomplished. This is the reason that I entitled my first book, "Gifted Hands". I recognized that my surgical talent was a gift from God to be used for His honor and glory.
If someone had sat me down at a keyboard and asked me to write out the kind of career that I wanted to have, I could not have come up with a better story. God was leading all the way and I even discovered that He has a sense of humor. Ever since the stabbing incident, I have started each day reading from the book of Proverbs which was written by Solomon, the wisest man who ever lived. God obviously knew that I would have this affinity for Solomon's writings and hence he impressed my parents to give me the middle name of Solomon at birth. When Solomon became the king of Israel, the first act that brought him great acclaim involved two women claiming to be the mother of the same baby. He advocated that the baby be divided by sword and half given to each woman. Obviously the real mother objected and he knew to whom to give the baby. I also received great acclaim for dividing babies, which in my case happened to be conjoined twins.
In my retirement years, I have been thrust into an unexpected arena of political discussion. The secular progressives are trying to rid God from our society and I will be among the forces resisting them. I believe that if God be for us, none can prevail against us.
The role of faith in public life will be an ongoing discussion and this conversation will be worth your time. In addition to both being speakers at a National Prayer Breakfast, both find their faith lived out in public-- their insights should be helpful and challenging.
Be sure to stop by the NRB if you can on Monday, February 24th, and watch this panel.
Support our work. Subscribe to CT and get one year free.