Feb 19, 2014
NRB
The Christian and his Television
Why does Christian television matter? Is TV still a relevant medium? |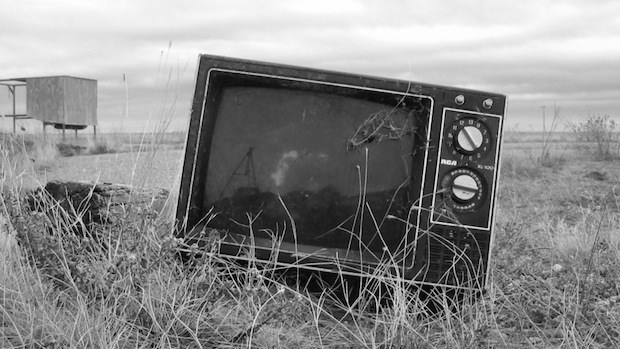 Image: autowitch / flickr
I may be one of Christian TV's loudest critics, but one of the most disturbing trends in the ministry world is the disappointing lack of interest in using broadcast television as a tool for impacting today's culture. Back in the seventies and eighties in particular, men like Billy Graham, Oral Roberts, Rex Humbard, and others reached vast audiences through television.
In many ways those years were considered a "golden era" in Christian broadcasting, and gave birth to numerous global television networks. But a number of scandals helped turn a younger generation of pastors and leaders against the medium.
I still believe television will continue to be an incredibly important medium for the Church.
As a result, many of these pastors have turned to the Internet and mobile apps as evangelistic and discipleship tools – and aren't remotely interested in broadcast TV. But in spite of the phenomenal growth of the Internet and mobile devices, I still believe television will continue to be an incredibly important medium for the Church. After all, over the last century, radio never killed movies, and TV never killed radio. Everything finds its level in the media universe. So while the number of households watching traditional TV fell by about 1.2 million last year, television is still the last truly "mass" medium.
The recent and growing demand for TV commercial spots just confirms that statement. After fears of the web stealing ad revenue, TV ad dollars are rising, and that's why the average cost of a network TV spot has grown 17% during the last TV season. Major advertisers are still looking for the largest possible audience, and this has enormous implications for ministry. The truth is, while there are many people unplugging from traditional TV and gravitating to the web, two things are important to remember:
1. Great numbers of those people are simply viewing popular TV programs on their laptop.
They may not be using a traditional TV set, but they're still watching "American Idol," "Glee," or the NBA playoffs. I sat on a plane recently next to a woman watching a Joyce Meyer program on her iPad. That message had been produced for Joyce's daily television program a few weeks earlier. While short films on websites like YouTube are extremely popular, a vast and significant audience is simply trading hardware – not looking for different content.
2. While more and more people are on social media, blogs, and various websites, it's a scattered and splintered audience.
There are more than 600 million Facebook members worldwide, but they're not viewing the same content. It's essentially millions of people interacting with millions of individual – and different – friends.
TV has become the last great American campfire.
That's why to reach a concentrated, mass audience, television is still the medium of choice. Even though local satellite and cable systems have many channels, the most popular by far number only a handful. As a result, TV has become the last great American campfire. One place where an entire nation – and indeed the world – is focused on virtually the same information and entertainment.
So what does that mean for ministry? It means TV isn't dead – either as an entertainment medium or evangelistic tool. If the Church is going to impact the larger culture, then television should be a priority. Obviously, a total evangelistic, advertising, or marketing campaign needs to embrace multiple platforms, but to reach the largest single segment of people, don't leave TV out of your plans.
But remember the lessons from the past. More poorly produced preaching programs or cheap interview shows will only make your message more and more irrelevant. Changing today's culture isn't just about getting on the right platforms – it's about original ideas that capture people's attention.
That's enough writing. I need to go check tonight's TV schedule…
Support our work. Subscribe to CT and get one year free.