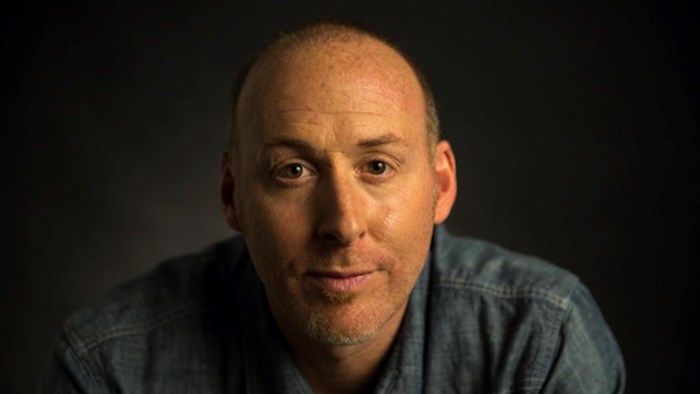 Please explain a little bit about your new book, BiVO, and what motivated you to write it.
I wrote BiVO because it was the story behind the story. Most people know me because we wrote a book called The Tangible Kingdom. It was a book about how we grabbed some friends and committed our lives around kingdom principles. Eventually a vibrant church was born. What I don't talk about much is that we did this while working normal jobs. Now that I speak to thousands of pastors every month, I realize that the issue of money/vocation/calling is at the crux of the missional conversation. It's the elephant in the room and it's time to acknowledge and transcend the issues of mammon/manna and ministry calling.
The clergy/laity chasm must be bridged and when it is, God will get the honor.
In the first chapter of your book, you mention three "leverage points." Can you explain what these are and why they are important?
Every person is given three aspects of life and if they are used for God, they each have leverage or power. One is your business or your work in the world, one is your family and homelife away from work, and one is the uniqueness of how you follow Christ. All three are 'callings' and whether you work for a church or work for a plumber, every person has huge leverage to move the world. For our discussion, I am suggesting that those who work in the world are probably better suited to affect the world than those who spend their time working for the church. The "church" is the people of God not the weekend building or structures we go to and I hope to incite some creativity about how we view our "full time calling" to ministry beyond just the walls of the local church vocation.
You write, "Everyone's calling is of equal importance, although we each live out our callings differently." How can believers support each other in living bi-vocational lives no matter their vocation?
As a pastor, I now spend a lot of time helping businessmen and women realize that their jobs count as much as my own. One leader in our church told me, "Hugh, I just don't know if I'm contributing to our church." I had to point out to him that the Salvation Army board that he serves on grew from a $750,000 budget to 1.5 million budget. That was just as significant or more so than all the giving we did inside the church. He said, "I've never seen my life and my contribution outside the church like that, but now I do."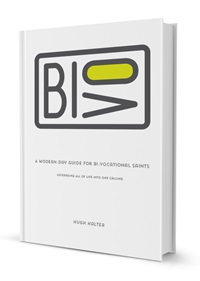 In a chapter called, "Learning the Labyrinth of Bi-Vocational Life," you coin a term: "leadership vertigo." Can you explain this term and its affects on living a bi-vocational life?
Vertigo means disorientation. Statistics now show that an overwhelming majority of pastors would immediately choose to leave their ministry post if they could. Pastors are discouraged about results, disillusioned with how little fruit they are seeing from their efforts, and down right afraid to pastor and lead in the way of Jesus. A common thing I hear is, "Hugh, if I really lived and led like Jesus did, people would leave my church." All these issue cause leaders to be confused and behind all these issues are the concern of financial survival. Our consumer-oriented American church is being held hostage by mammon and we have to get back to living for Jesus and leading for Jesus without the constant fear of finances. Manna (faith-filled daily dependence on God to provide) is always better than playing by the currency of a worldly kingdom (mammon).
You devote an entire chapter to failure and the reality of making mistakes. How can believers deal with failure and redeem mistakes in a God-honoring way?
The best way to honor God is to be true to yourself. If your heart is to work in the world, do so. If your heart is to lead inside church structures do so. But for sure, the more we shift the work of ministry to the people instead of the 'pros' the more we are being true to God's design for the body and our influence in the world. The clergy/laity chasm must be bridged and when it is, God will get the honor.
If you could describe the crux, the main thrust of BiVO, in one sentence, what would you say?
Provide an alternative story for God's leaders that will release the whole church into true mission.
If you want to get the book or join the growing BiVO Network that exists to support and encourage bi-vocational leaders, click here. You can find Hugh at www.hughhalter.com and follow him @hughhalter on Twitter.

The Exchange is a part of CT's Blog Forum. Support the work of CT. Subscribe and get one year free.
The views of the blogger do not necessarily reflect those of Christianity Today.