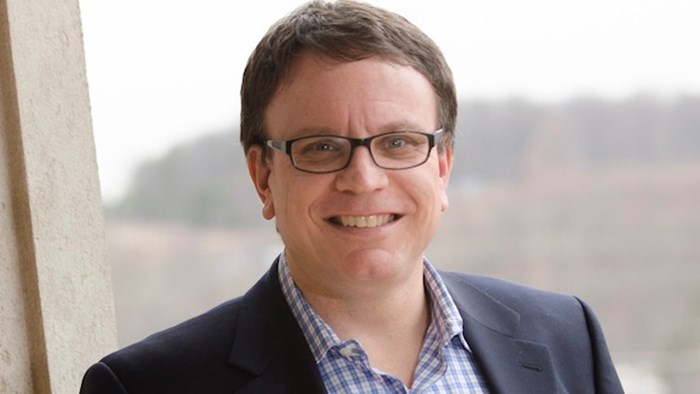 Let's talk some about how to protect our children in different denominational structures. The Catholic Church has a hierarchical structure. The negative side of this is that at one point they used their hierarchy to hide. But now, it appears that they're using their hierarchy to root out reports and their approaches.
Many Protestants are different. Some denominations have a hierarchal structure, but many do not—with some even identifying as groups of independent, autonomous congregations. What responsibility would they have, or groups like them? How should they respond?
First of all, our initial focus needs to be on the reality that many Protestant denominations, regardless of their authoritative structure, aren't doing much at all on a denominational level to address the horrors of child sexual abuse. So I think the first place we start is by having this dialogue. We must begin spending more time on both a church-wide level and denominational level learning from experts how we can best protect our kids. As we begin to learn more about this critical issue, we will be in a much better position to help our churches protect kids and serve survivors.
Evangelicals need to be asking ourselves what ways we can best accomplish this within our respective authoritative structures. It has only been in the past couple of years that I have noticed the Evangelical community begin publically acknowledging this issue. For example, just last year the SBC passed a general resolution addressing and condemning child sexual abuse. In my denomination of the PCA, we are starting to see individual churches and Presbyteries coming together for the purpose of passing a robust statement on child protection that prayerfully will be adopted by the upcoming general assembly. We are beginning to see some progress. However, adopting statements is easy compared to the much longer journey the Church must take as it begins to fully grasp the magnitude of this dark issue in our midst.
Are we spending our time at a church-wide level and even at a denominational level asking how we can protect our kids?

Though many Evangelical churches are independent or have a loose denominational affiliation, there are ways that denominational leaders can play a significant influence on this issue. For example, though many denominational churches are autonomous, most still look to the leadership of the denomination in many areas. They know that the leadership can't dictate what they do, they acknowledge that the leadership can be hugely influential in many of their decisions.
One thought is for those of us who have been on the front lines of this issue to work with denominational leaders to help them better understand the various and complex issues related to sexual abuse. I am encouraged that in the past couple of years we are finding a greater willingness amongst some Christian leaders to be teachable in this area. My hope and prayer is that as denominational leaders begin to understand the prevalence of abuse within the Evangelical community, many will be propelled to begin taking significant steps to influence substantive changes at both a national and local level.
Some of these changes could be as simple as communicating steps that every church within a given denomination can begin taking to minimizing the opportunities for offenders to abuse. In my opinion, this begins with the adoption of a comprehensive child protection and response policy by every church in the United States. Denominational leaders could also begin pointing churches to reputable child protection training programs and resources and make those available at the yearly denominational meetings.
Another absolutely critical area is encouraging and assisting our churches to begin doing a much better job reaching out and serving the 20.5 percent or more of abuse survivors sitting in our midst. Lastly, but no less important, Evangelical denominations are going to have to grapple with how to better the issue of offenders who want to worship in our churches, or who leave a church and move on to another congregation. These are just a small sampling of the issues associated with abuse that will have to be confronted by the Church as we move forward.
If denominational leaders began moving in this direction, I believe that even the most independent of churches would begin to follow suit. However, if local pastors don't see their leaders as believing this issue to be of utmost importance, than many will not make it a priority within their own church. I don't believe that this is the way it should be, especially since we worship a God who has much to say about the love and protection of children. Shouldn't our love and understanding of the Gospel be enough to move us towards action, regardless of who else thinks is should be a priority? At the end of the day, I do believe these changes will be much more effective in the larger denominations if they are facilitated by influential leaders.
I'm deeply concerned about the issue and I want to use what platform I have to bring attention to the issue.
However, some don't want to do that because they receive criticism for saying anything or criticism for not saying enough. In one recent conversation, a friend who deeply cares about the issue explained that he no longer wanted to speak out because when he does, he is condemned for not doing it the way that some advocates desired. How should I encourage him and others? We need more people, not less, speaking up.
I think we need to first understand the dynamic behind that. Many precious souls have suffered incalculable abuse within a church or a faith setting. And all too often when they finally find the strength to step forward and speak about it, they are either ignored or condemned by the very people they had hoped would embrace them. Just as devastating is when they discover that church and organizational leaders aren't so interested in answering their extremely valid questions such as, "Where was God when I was abused? Why is the person who did this to me serving in another church? What are we doing to address this issue?"

I have repeatedly observed that when one keeps hitting a brick wall by getting rebuffed—especially from those who should care the most— steps are taken to either climb over the wall or knock it down.
I firmly believe that we will never be able to substantively address this issue until church and denominational leaders begin listening and learning from those who know most about this issue, those who have been abused. These amazing individuals have so much to teach us if we simply take the time to learn. When the Church finally begins to demonstrate that abuse survivors are greatly loved and valued members of our Christian community, I have little doubt that many of them will be the greatest supporters of those influencing for change in this area.
The other thing is, I don't think we should ever back away from advocating for the protection of children and the serving of survivors simply because of criticism we may receive from those who disagree with us on this issue or the few who may advocate in a manner that we find unproductive or disagreeable. If that were the case, I would have quit many years ago. My encouragement is that regardless of what criticism someone may receive, you know what is truth. You know what Christ has commanded you to do in regards to this issue.
Move in that direction and let God take care of the rest.
More challenging words coming in part 3…
The Exchange is a part of CT's Blog Forum. Support the work of CT. Subscribe and get one year free.
The views of the blogger do not necessarily reflect those of Christianity Today.