Jan 13, 2014
Missiology
Ways to Grow Your Group (Part 3): Reaching Neighbors through Group-Sponsored Events
Fun, family-friendly small group community events can go a long way in reaching out to our neighbors. |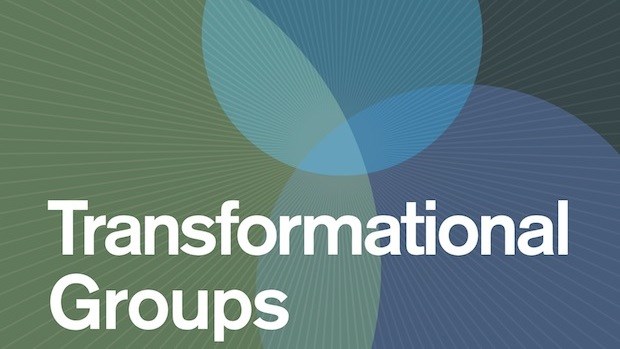 Small groups, done right, are simply communities on mission together. However, this generally works better on paper than it does in real life.
A common struggle of groups comes in participating together as a disciple-making, evangelistic community. I want to explore some practical ideas about how members of a group can work together to reach out to neighbors.
Host Events in Your Neighborhood
With a little forethought and planning, your family and small group could host an event in your neighborhood with the intent of being on mission together. The members of your group can assist you. They may get some ideas for what it means to live on mission in a community. Below are six thoughts for reaching neighbors through group-sponsored events. You can come up with many others that work best in your community.
Here are a few ideas:
1. Fireworks.
We hosted a neighborhood fireworks display for several years. Our neighbors gathered together and watched the fireworks. It was a great opportunity to meet people that we did not know. (If you can't do this, but someone else in your neighborhood hosts one, go to it. Participate and get to know people. Or if your community doesn't allow private fireworks displays, get your family out of the house and go to the public one in your town. Don't stay inside and watch it on television. Get out where the people are).
2. Pool Party
If you have a pool, you can host a pool party where you invite people in the neighborhood. If you have a neighborhood pool (as we do), you can do it there.
Grill some meat and invite some of the neighbors that you do not know. Be sure to provide sunscreen, towels and lots of water.
3. Block Party
A church planter recently tweeted a picture of his neighborhood block party in the upper west side of Manhattan. I was encouraged to see this because if it can be done in Manhattan, it can be done anywhere. If you aren't familiar with it, a block party is a fun event where all of the neighbors are invited. Your group can help facilitate one for every member of your group that lives in a neighborhood. It is not that hard to do.
In some cities, a citywide push on a specific night acts as a "night out against crime." You could use this civic push to be the host of your block party. In fact, if you register your National Night Out block party online, they will send you an NNO Organizational Kit filled with "how to" materials.
You can also do a block party on a holiday, like Labor Day or Memorial Day or Fourth of July or any day that works best for your neighborhood. The neighbors could participate by bringing food or beverages. You could provide the inflatable bounce houses. Kids will love it, and you will make key connections with many of your neighbors.
4. Progressive Dinners
A progressive dinner is where people convene at one house for appetizers, then walk to another house for salads and another for the entrée and finally to the party house for desserts. You'll get to know each other as you walk and it isn't a lot of work for one family to prepare an entire meal. Also, being in someone's home goes a long way in getting to know their interests and making a connection. With a progressive dinner, you are in several homes and you all have a chance to know each other more.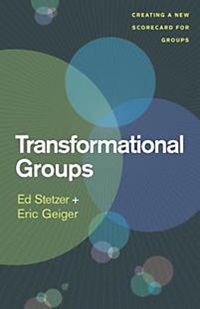 5. Halloween
I know that some Christians do not like to participate in Halloween observations. If you have an objection based on your conscience, skip this one. (Here's why I think you should participate in trick-or-treat activities.)
So, take the opportunity to reach your community. This is the one night in the year when people will actually come to your house and introduce themselves to you. Your (Christian) home should have the best candy. You can easily stay away from the occult connections and redeem the holiday as an opportunity to reach (and treat) your neighbors.
6. Welcome to the Neighborhood
As new people move into your neighborhood, they are very open to receiving a welcome from you with something like cookies. You might want to consider including some sugar-free, nut-free, and/or gluten-free items for potential dietary restrictions. You could deliver these on a group night to show how easily this is done.
Conclusion
We are living in an age where people can close themselves off in their homes more easily than ever. They don't have to engage with others to survive. But they still are open to engaging with others to celebrate. Look for the days when people come out to be with one another (most likely holidays, such as the ones listed above in addition to many others), and use your own creativity to make welcoming environments where people can connect.
Such activities are a great opportunity, but can be a challenge to pull off alone. Groups can make the difference.
Groups are the most likely place where people are going to learn to think outwardly on their own initiative. Your group members can consistently live an externally focused life. This is the key for you to reach people in your neighborhood. Once you establish a relationship, they will be open to participating in your group or in going to church with you. It won't happen unless you make a decision to reach out to your neighbors. Your group can help and will know how to do it in their neighborhood. Once you have five to ten families living intentionally in their neighborhoods, your group will evangelize and disciple people that you thought could never be reached. A community on mission together can make a significant impact.
Check out Transformational Groups here, and preorder your copy before it releases on February 15th.
Support our work. Subscribe to CT and get one year free.