Jul 31, 2014
Thinkers
3 Things to Do to Guarantee You Won't Get Published: A guest post by Selma Wilson
What does it take to get published? First of all, don't do these things. |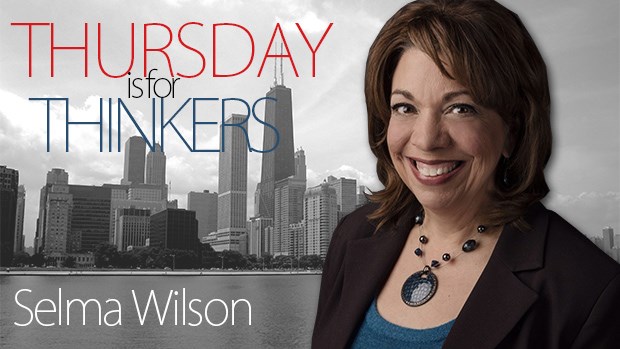 As the leader of a publishing house, I get many inquiries about getting published. Here are a few things that will guarantee you won't get published:
1. Write a book that you (or your closest friends) wouldn't like.
If you want to be published, your message must have readers, a significant number of readers, who would benefit from your content. It is critical that a writer with a message has people in mind that their content engages (helps, encourages, challenges, inspires, teaches).
It is great when you can test your content with the people you have in mind through sample writings, preaching, teaching, sharing stories, blogs, Facebook, twitter, etc. For us, your content should be an extension of a ministry God is doing through you that is impacting the lives of many.
Developing content requires a great deal of work and discipline.
2. Don't take the time to develop your content.
An idea isn't a book. Developing content requires a great deal of work and discipline. It requires research. What has already been written on this topic and how did it do in the market? What has recently been released in the market that relates to your topic? Your introduction or thesis chapter is the most critical. What is it you want to happen during the reading experience? Nail it at the first of the book or at least get the reader's interest so they are captured from the start. Most writers need to develop the art and science of writing through training, writer's conferences, or mentoring with well-established authors. A well-prepared proposal will be seen. One that isn't, won't even be reviewed.
3. Think that social media isn't that important in getting published.
I am not ready to say social media is everything because we still publish a few authors who are well-established in the market and not overly active through social media but only a few. Social media has become the new benchmark for most publishing houses in selecting authors and content to publish.
Publishing is about connecting content with people.
Publishing is about connecting content with people. The good news is that through social media, you can build an audience to share your content in real time to see if it benefits the reader. You have an opportunity through open engagement to ask questions, share stories and experiences, and test your own assumptions about your content. Our standard is to publish authors that we can see God is already using to impact people with life changing messages. Social media allows you to do that with a diverse group of people both in the US and around the world.
There are more opportunities than ever to publish whether through traditional publishing houses, self-publishing, or developing your own blog. Every author has to be clear on how they define success. Only a small percentage of writers will ever make enough money to live or get their book on the New York Times best-seller list. But if success is providing a message that will make a difference in the lives of people, you have an opportunity to grow, develop, and learn in today's publishing market.
Support our work. Subscribe to CT and get one year free.