Aug 1, 2014
Humor
Church Signs of the Week: August 1, 2014
GPS; No Tie July; Stop Not Meeting |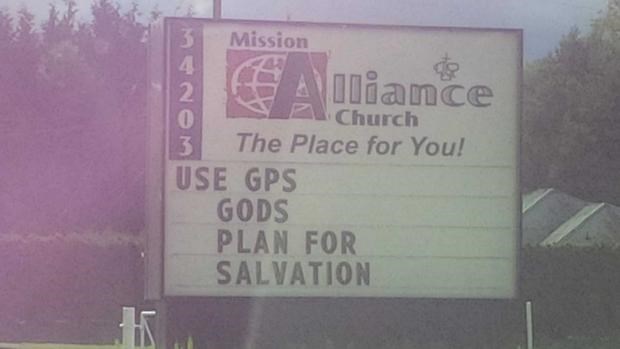 I've seen a number of Jesus-juked GPS acronyms. This is the funniest one yet.
This is the Baptisty Baptist church sign I've ever seen.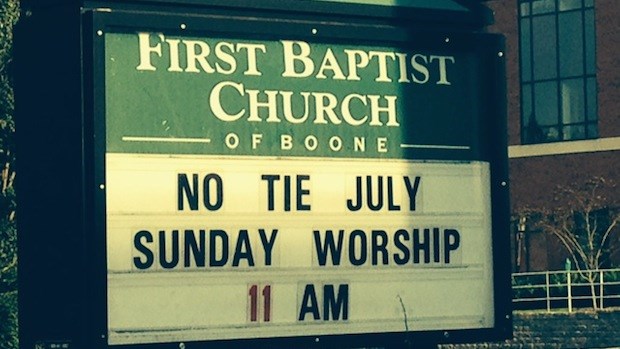 Last week, I got to visit America's first Baptist Church, and low-and-behold, they had a church sign worthy of the blog! Can anyone help me understand this one?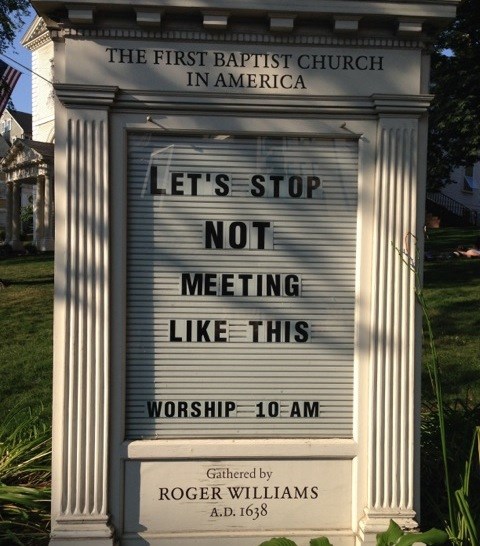 Thanks to Craig Beckstrom and Ken Keathley for sending these in. As always, send me your signs via Twitter to @EdStetzer.
Want to read a weekly digest of The Exchange blog? Click here to subscribe to Christianity Today's Newsletter for The Exchange to get weekly wrap-ups in your inbox.
I hope I'm this cool when I'm as old as these folks.
Support our work. Subscribe to CT and get one year free.