Jul 25, 2014
Humor
Church Signs of the Week: July 25, 2014
Borrow Church Sign; Wait Jesus; Tech Support |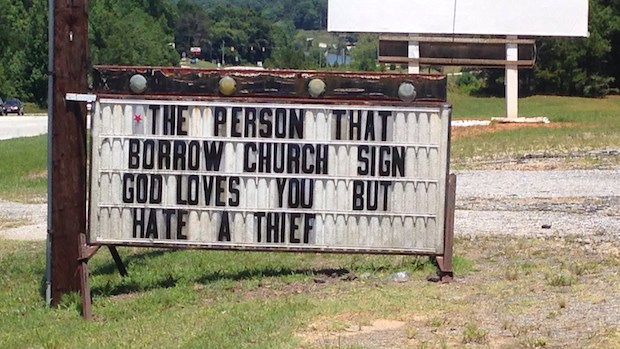 Keep your dirty mitts off our church sign.
Come on Jesus, just wait a wee bit longer.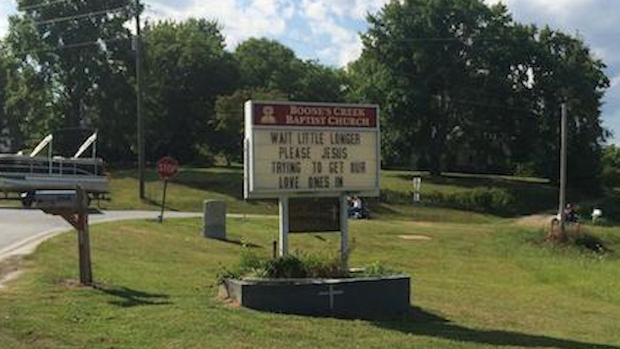 Get your heart fixed and your Dell fixed.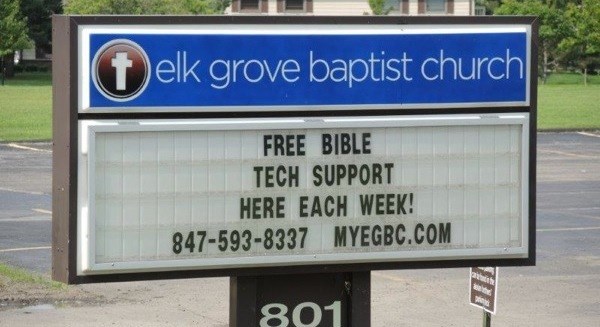 Thanks to Art Snead, Tim Challies, and John Mehn for sending these in. As always, send me your signs via Twitter to @EdStetzer.
Want to read a weekly digest of The Exchange blog? Click here to subscribe to Christianity Today's Newsletter for The Exchange to get weekly wrap-ups in your inbox.
Great interview of Mel Blanc on David Letterman over 30 years ago.
Support our work. Subscribe to CT and get one year free.