Jul 25, 2014
Youth Ministry
Connecting Students to God's Mission (Part 2): Sending Students
When connecting students to mission, we must first point them to Jesus, then encourage them to own their mission. |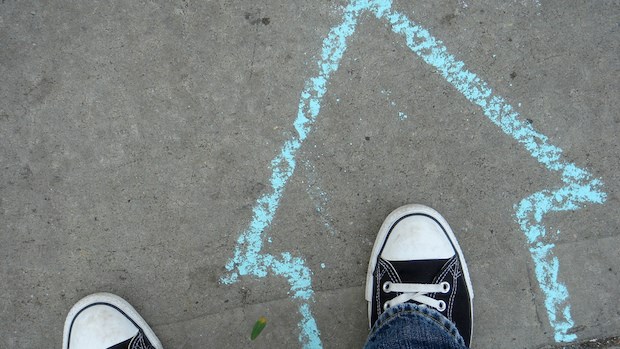 Pointing Students Toward Jesus' Mission
Student ministry must be more than a four-year holding tank with pizza. Kids may be happy and at church when they're younger, but unless they are shown how Christ is significant and His mission matters, they will leave in high school when they get jobs and cars. They have to be challenged to be more than consumers. We must show them how and why they are to be on mission with Christ. Whether you're taking students on local missions or helping them discover their specific identity and calling in Christ, you're likely helping students understand what it means to engage in God's mission.
Student ministry must be more than a four-year holding tank with pizza.
When students encounter Christ and they've seen parents and influential adults living on mission, they naturally want to use their passions in following Christ. I've seen this in my sixth grade daughter. Her particular focus happens to be on animal welfare issues. She collects money and donates it to a local shelter. She fosters dogs when they are sick. She has a genuine heart for animals. This is part of what Jesus called us all to do, but it does not stop there.
As my daughter seeks the welfare of animals, I am helping her understand the call of Jesus and encouraging her and inviting her to join us in the mission as we seek to reach the lost. She has jumped right in. Yes, she has a love for animals, but she also has a greater love for people and for them to hear the gospel.
She has come with me on ministry trips and outreach opportunities. We have helped renovate a building where we have planted a church. In other words, she is joining Jesus on His mission. I am intentional about encouraging her in this, because I want to teach her that life is not about her. Rather, it is about God and His glory being made known through serving others.
Obviously we want to provoke students to love and do good deeds (Heb. 10:24). When we join God on His mission, we're seeking to make the world more like He wants it to be, and that provides us with a broad table of options for us to encourage students toward.
When Are Christians Sent on Mission?
Perhaps this is more of a theological consideration. Biblically, should students be involved in the mission of God? One place we find the answer most clearly is 1 Peter 4:10. It says that "based on the gift they have received, everyone should use their gifts to serve others, as good stewards of the manifold grace of God" (HCSB).
Biblically, should students be involved in the mission of God?
Because Peter's readers are followers of Jesus, they are now indwelt by the Spirit's presence and power. Therefore, they are gifted with the Spirit, and they are gifted by the Spirit. They have been given spiritual gifts. Therefore, the Bible teaches that everyone should use their gifts to serve others as good stewards in the manifold grace of God. Everyone includes students.
Every believer is called to be an agent of ministry. People who have spiritual gifts have begun a Christian life, and part of that Christian life is that they are gifted to serve others. From the moment a person begins to follow Christ, he or she immediately is sent on mission—students included.
Here is where the rubber meets the road: How do we help students get engaged in mission right now where they are?
First, have an overarching mission strategy for the student ministry in your church. The extent of your goal should be challenging, but not impossible for a church of your size. Virtually every student ministry could do a local endeavor where each small group is engaged in a regular hands-on mission opportunity nearby. Help your students be aware that God's mission for them includes a local and a global component by having both be a part of your overall strategy.
Have an overarching mission strategy for the student ministry in your church.
Second, encourage each student to own a ministry personally. My 15-year-old daughter leads the kids each week through a small group ministry in our church. My middle daughter often works on the cleanup and setup crew. My youngest daughter (age 9) is only involved in activities where her parents are involved. Our intent is not just that she would do things with us, but that she would have a ministry she focuses on and a mission she seeks to live.
Finally, consider the spiritual gifting of each individual student. As we intentionally invest in their lives in a way that helps them grow and discover their gifts, we could discuss their gifting with them and encourage them in finding ways to serve accordingly.
Seeing Students Connect
When students understand the gospel and the mission, they can (and should) be encouraged toward both (and in that order). That's the role of the student pastor, just as for any other pastor. Pastors and teachers "equip God's people for works of ministry to the building up of the body of Christ" (Eph. 4:11). That's our job—leading and teaching—then eventually equipping students for ministry and mission.
Encourage each student to own a ministry personally.
We lead students to mission, seeking to find and foster ministry opportunities for them that they own and find meaningful. This should result in them being the ones engaging in ministry. Then we invite them to partner with their peers in mission and ministry opportunities so the culture of ministries is one of calling and service. There will be no concept of passive consumers.
Student ministries that function this way will not be raising people lined in rows facing forward passively, merely watching a pastor talk about living the Christian life. This student ministry will develop and send out well-formed young adults who are ready to live passionately for the glory of God.
That's a student ministry on mission. That will be students connected to Christ's mission. That is what we all desire.
Support our work. Subscribe to CT and get one year free.