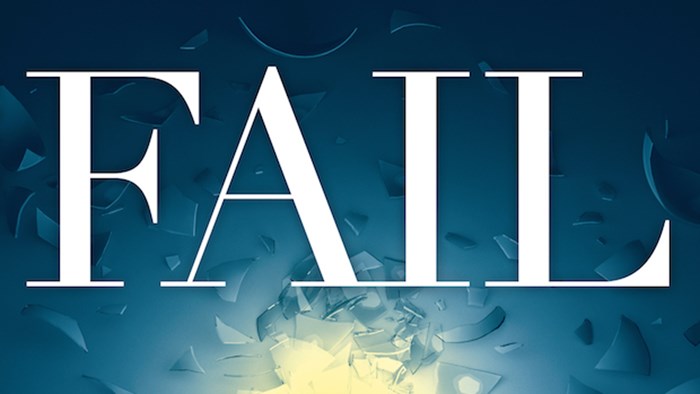 J.R., what made you want to write a book about a topic nobody likes to talk about: failure?
The book came out of a series of events we've hosted called Epic Fail Pastors' Conferences. In these events we attempt to provide and facilitate a safe space for pastors to process the dangerous message of failure. What we found is that pastors desperately longed for these spaces. We saw God show up in undeniable ways to bring healing and relationships for broken and lonely pastors. Writing about failure was a way to faithfully steward these opportunities we're finding.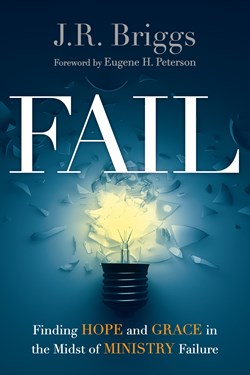 You write a bit about struggles you faced in seminary and as a Christian leader. What unique problems with failure do Christian leaders face that others may not?
First off, every single person experiences failure and wrestles at some level with how to respond to it appropriately. This is accentuated in our American culture that worships at the altar of success – and the North American Church culture certainly isn't immune to this.
But with Christian leaders, it can be especially difficult to be perceived as professional Christians who are paid to love Jesus. Many churches, consciously or subconsciously, can place burdensome expectations on their pastors, demanding them to fulfill a role that is more often defined by the business world than from the gospel. Many churches can come to expect their pastors to be super-pastors who are never discouraged, rarely sin and who lead with perfection, confidence and inspiring charisma.
In your chapter on the burden of success, you list a couple pages of startling statistics about pastors and the toll ministry takes on them. I'm a stats guy, so I'm interested, which stats troubled you the most and why?
Yes, these statistics are sobering. In fact, as I researched this chapter I cried over what I discovered. I know you asked for one, but there were actually three that melted my soul like a hot wax. The first was from you, Ed - that 1,500 pastors leave the ministry for good each month due to burnout or contention in their churches.[1] Sure, we know conflict happens everywhere (including churches and ministries) but this was troublesome. Second: that for every 20 pastors who enter the ministry only one retires from ministry.[2] And third, denominational health insurance agencies report that medical costs for clergy are higher than for any other professional group.[3] These statistics should cause us sit up and take notice as well as fall to our knees and intercede for our pastors.
You call success "the golden calf of the American church." This is definitely true in a number of ways, but wanting to succeed isn't all bad, right? How does one toe the line of wanting to succeed and making an idol of success?
You're right, striving for success isn't necessarily wrong, but two specific elements must be addressed directly. First, we have to be clear about how we define success as Christian leaders. How you define success will define you. We have to start by discerning how Jesus defined "success" in his ministry and how "success" is defined in the kingdom – and then use that as the foundation for our ministry. (By the way, though I am using the word "success" I prefer the word health, as I think it speaks to the essence of ministry more clearly).
There is no foolproof equation for avoiding failure.
Unfortunately, many churches use the 3 B's (buildings, bodies and budget) as the metrics of success, metrics that are commonplace in the business world, yet not employed by Jesus. Ironically, his ministry metrics were quite different than how we measure ministry today.
Secondly, we have to be thoroughly and resolutely truthful about our motives in wanting to be "successful." Growth, buildings and an increasing ministry budget are not inherently bad; however, the motives and ambitions behind them can oftentimes be inaccurate, narcissistic and anti-kingdom. What makes it even more difficult is that we as Christian leaders can be skilled at dressing these ambitions up in nice spiritual language in order to disguise our true motives.
What are some of the key steps pastors and other church leaders can take to address failure effectively, avoiding utter brokenness and despair, which they fear they'll encounter?
There is no foolproof equation for avoiding failure, no helpful resource titled "Seventeen Things to Do to Be a Successful Pastor," but we can intentionally cultivate spiritual, relational and emotional support systems. Toward the end of the book, I have an entire chapter devoted to offering several specific restorative practices, which is divided into three categories: relationships & support, recalibration & realignment and rediscovering rest & joy.
We have to be clear about how we define success as Christian leaders.
But, to name a few, finding friends who don't "need" you, where you can be completely honest about your joys and struggles, is a significant factor. The research continues to show that far too many Christian leaders and pastors are lonely and without close friends. Others include practicing Sabbath, talking candidly with other leaders in your church/ministry about how we define failure/success, soaking in the waters of the Psalms, scheduling regular times to get out of the ZIP code, and avoiding ministry conferences and resources that perpetuate the successful celebrity pastor mindset.
If you could summarize the message of Fail in one sentence, what would you say?
The book is an attempt to provide raw - but real - hope, develop a robust theology of failure and offer a resource to equip Christian leaders who long to not just preach about grace, but have it get into through our bloodstreams.
[1]Planting New Churches in a Postmodern Age (Stetzer), page 10.
[2]Pastors at Greater Risk (London and Wiseman), page 21.
[3]The Crucifixion of Ministry (Purves), pages 16-17.
Check out a video explaining the book here:
The Exchange is a part of CT's Blog Forum. Support the work of CT. Subscribe and get one year free.
The views of the blogger do not necessarily reflect those of Christianity Today.