Jul 17, 2014
Roundup
Morning Roundup 7/17/14
Build Character; Downwardly Mobile for Jesus; Subversive Kingdom |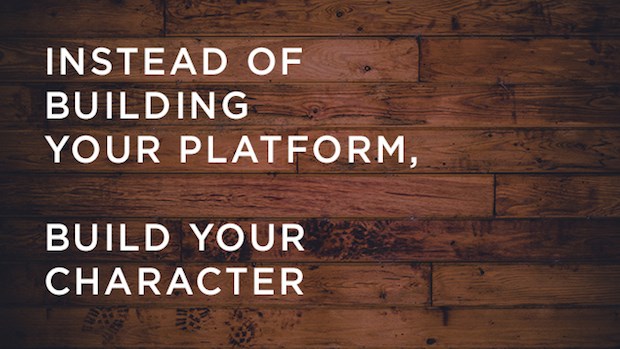 Image: Courtesy of Derwin Gray
Instead of Building Your Platform, Build Your Character—Derwin Gray
Good words from Derwin for pastors desiring a platform. I've seen what happens when platform trumps character.
Downwardly mobile for Jesus—Lawrence Lanahan
Fascinating piece on how one guy is affecting change in his neighborhood.
Hobby Lobby and Subversive Kingdom—Brandon Cox
Brandon takes some of my Subversive Kingdom and applies it to Hobby Lobby.
Download this week's edition of The Exchange podcast with Priscilla Shirer.
In this episode of The Exchange, Ed Stetzer hosts Dr. Thom Rainer, President and CEO of LifeWay, in studio to discuss discipleship, family, fatherhood, blogging, biblical church membership and his latest book, Autopsy of a Deceased Church. In this clip, Dr. Rainer talks about prioritizing family. Don't forget to join me every Tuesday at 3:00 PM Eastern for The Exchange.
Support our work. Subscribe to CT and get one year free.