Jul 2, 2014
Roundup
Morning Roundup 7/2/14
Tim Howard; Pastors in Learning Communities; Pastors Don't Talk about Domestic Violence |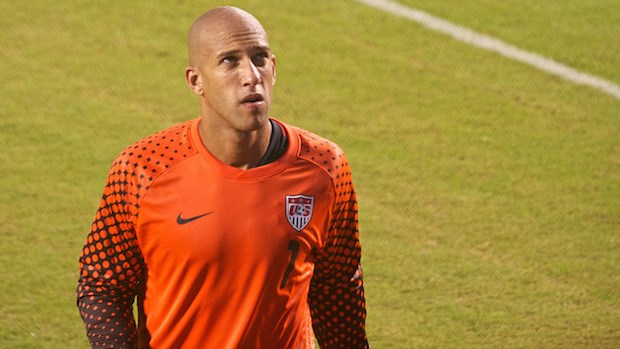 Image: Nathan Forget / flickr
Tim Howard Talks About Faith—CRU
So, it turns out goalie Tim Howard is a Christian, not just a miracle worker.
6 Reasons Pastors Need Learning Communities—Marc Cortez
I've started reading Marc Cortez's blog after our talk of a few weeks ago—just added it to Feedly, and you should, too.
Pastors Rarely Preach About Domestic Violence Even Though It Affects Countless Americans—Antonia Blumberg
Here is a Huffington Post story about our domestic violence research released at the Sojourners Summit. You can find the LifeWay release here or, if you are a good Charismatic, you've already read it at Charisma!
In this episode of The Exchange, I host Dr. Thom Rainer, President and CEO of LifeWay Christian Resources in studio to discuss discipleship, family, fatherhood, blogging, biblical church membership and his latest book, Autopsy of a Deceased Church.
In this clip, Thom talks about how a lot of churches die with money still in the bank. Don't forget to join me every Tuesday at 3:00 PM Eastern for The Exchange.
Support our work. Subscribe to CT and get one year free.