Jul 28, 2014
Roundup
Morning Roundup 7/28/14
African American Characters; Gender Violence; Auschwitz Selfie |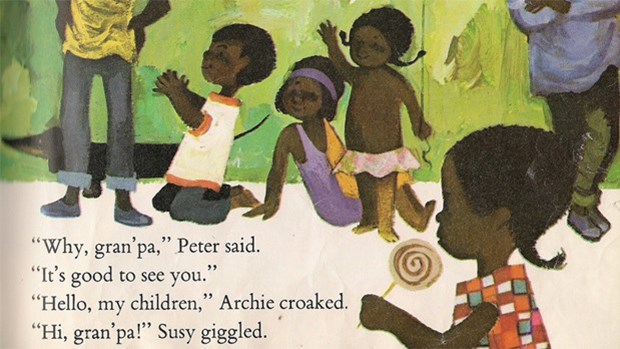 Image: EmyAugustus / Flickr
Thirteen Books For Kids With African American Characters—Amy Julia Becker
I thought this important not just because it is a list of African American characters, but because it is published by an Anglo woman in an evangelical publication, Christianity Today.
I hope you'll engage with some of these characters.
Religious leaders must break their silence [Commentary]—Jim Wallis, Amy Gopp, and Rick Santos
Jim Wallis writes an editorial against what is often called domestic violence. We were glad to do the research in partnership with IMA World Health and Sojouners.
The other side of the infamous "Auschwitz selfie"—Caitlin Dewey
I was a bit shocked when I first saw the Auschwitz selfie, but then I read this and thought, "I wonder if my teenage daughters might want to honor their dad this way."
I'm not saying it's a good idea, but I am saying that people aren't always the caricatures we sometimes make them out to be.
Kevin Myers is the Senior Pastor of 12Stone Church in Gwinnett County, Georgia, which he planted in 1987 and is now grown to four campuses. In this clip, he shares the story of 12Stone. Don't forget to join me every Tuesday at 3:00 PM Eastern for The Exchange.
Support our work. Subscribe to CT and get one year free.