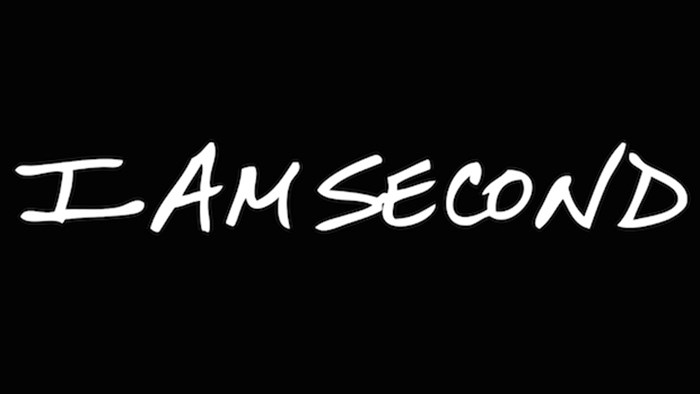 Churches desire to make disciples and they want people to be actively sharing their faith and interacting with unchurched people. That's a good thing.
Many believers would like to be bold about witnessing for Christ, but there is often a disconnect between aspiration and action. Many Christians are aspirational witnessers—always feeling good about wanting to share Christ.
My experience is that many Christians can be helped along the way, and that getting them started helps them keep going.
As such, sometimes people need tools or resources that help them to be more evangelistically engaged. Evangelism is not an natural activity—it often needs prompting to grow within a person's life.
One way to do that is to provide them with tools and times of evangelism to help them engage in sharing the gospel. Last Monday, I shared about the times for strategic opportunities. Today, let me share about some tools.
The Changing Strategy of Billy Graham
People need tools or resources that help them to be more evangelistically engaged.
Billy Graham, the most respected evangelist in the world, used big crusades as an evangelism tool. The Billy Graham Evangelistic Association claims that over 3.2 million people have been converted at those events.
I am personally grateful for this method, as I planted my first church in Buffalo from the impetus of the Billy Graham Crusade. I requested all of the poor people in the inner city that no other church wanted. They pointed them all to our baby church. We sat down, shared the Gospel, saw them come to Christ, and baptized them. We used the tool of a crusade to reach people and start a church.
While the large crusade was a useful tool at that time, in America and Canada, most observers would say it is much less so today. However, that's not true everywhere. There are churches that are still using such approaches here in the west, and in Africa and South America, however, it can still be extremely useful in reaching large numbers of people with the Gospel.
As crusades have declined, Billy Graham's ministry has witnessed home-based evangelism increased. So, in conjunction with Graham's 95th birthday, the BGEA launched a new tool: My Hope Campaign. It is a nationwide effort to reach people across the United States for Christ.
Through My Hope, Christians are encouraged to open their homes to share the Gospel message with friends, family, colleagues, and neighbors using one of several new evangelistic programs featuring life-changing testimonies and powerful messages from Billy Graham.
The message stayed the same, but the tool—from stadium crusade to the home couch—changed.
Many churches have used Evangelism Explosion—we talked about it this past week in my class at Wheaton College Graduate School. It's a mainstay. They have training opportunities which allows leaders within your church to become certified to teach volunteers. If you have not done so already, you might be surprised at its effectiveness (and its new versions).
New Tools for Evangelism
One of the things that seems to happen, however, is that people tire of the tools provided and they seemingly need new tools to help them re-engage with those who are not yet believers. This is a common occurrence among churches of all sizes. Hence, there is a new version of Evangelism Explosion, or whatever is out there.
Here are a number of tools that are relatively new or may be new to you that you can use in your attempts to help church members be involved in evangelism.
When it comes to evangelism, there is a disconnect between aspiration and action.
The Story is a fairly new evangelistic tool. It is designed around the four parts of the gospel story: creation, fall, redemption, and restoration. They have a colorful and visually stimulating tract in print and in digital form. They now have an accompanying Bible with the tool embedded in it.
It's a helpful resource, and the people that produce it do more than just produce the tracts and Bibles—they even offer significant training and guidance in the use of The Story and how to go about sharing Jesus with others.
This is a valuable resource when it comes to sharing the Gospel with our friends and family.
I am Second is a tool produced by E3 Ministries that uses celebrity testimonies as its impetus. They claim it is "the shallow end of the pool that helps get people in a proper relationship with Christ." On their website, you can see numerous celebrities explain why they are second and not first.
I am Second writes about its ministry:
I am Second is a movement meant to inspire people of all kinds to live for God and for others. Actors. Athletes. Musicians. Business leaders. Drug addicts. Your next-door neighbor. People like you. The authentic stories on iamsecond.com provide insight into dealing with typical struggles of everyday living. These are stories that give hope to the lonely and the hurting, help from destructive lifestyles, and inspiration to the unfulfilled. You'll discover people who've tried to go it alone and have failed. Find the hope, peace, and fulfillment they found. Be Second.
Life on Missionis a resource for all Christians, regardless of profession, to live on mission and share the gospel with others. They write on their website:
The content is adaptable to any context and can function well as an individual study or within a small group environment. Life on Mission not only delivers a robust gospel base with daily mission practices, but it is threaded with engaging stories and powerful questions that help individuals to take their next steps to living Life on Mission.
Sometimes, there are tools that may be less known in the United States, but better known in the rest of the world. For example:
Over 22.5 million people have attended Alpha courses, making it the most widely used evangelistic tool in the world. It is an evangelism tool in 169 countries in 112 languages. It explores the basics (alpha or first) of the Christian faith.
Christianity Explored is another basic evangelism course. CE originated at All Souls Church in London where John Stott served as pastor and is available in 20 languages and 60 countries. Their courses help people understand from the Bible who Jesus is, why he came, and what it means to follow him.
Two Ways to Liveis a course from Australia that breaks the message of the Gospel down into six simple points in a way that is easy to understand both for the Christian and the non-Christian.
The God Test is, as its website states, "being used around the world as a groundbreaking tool for Evangelism. From New York to Cape Town, it has not only sparked tens of thousands of gospel conversations, but it is also helping believers to be more equipped and secure in their faith." It helps facilitate discussions about the difficult issues surrounding the Christian faith.
What Tool Should I Use?
That is a question that can only be answered by knowing well the people in your church and the community. Then you can determine which method and tool will resonate with your congregation and connect with the unchurched in your neighborhood.
Actually, as you look into the tools, you may find that you prefer one because of theology, another based on approach, or another because of timing in your church.
My point is that tools can help—they can prime the pump, leading to a more natural life of evangelism.
So, look for ways to encourage and train church members. People need tools to help them to do what they desire to do. The church should seriously explore the varying evangelism tools and use them to share the gospel to a world in need.
Feel free to recommend other resources in the comments. I'm making a list. My list is not intended to be exhaustive—just some off the top of my head. There are lots of great resources out there.
The Exchange is a part of CT's Blog Forum. Support the work of CT. Subscribe and get one year free.
The views of the blogger do not necessarily reflect those of Christianity Today.