Jul 16, 2014
CPLF
Why the CPLF, a North American Fellowship of Church Planting Leaders?
Why church planting learning experts gather together. |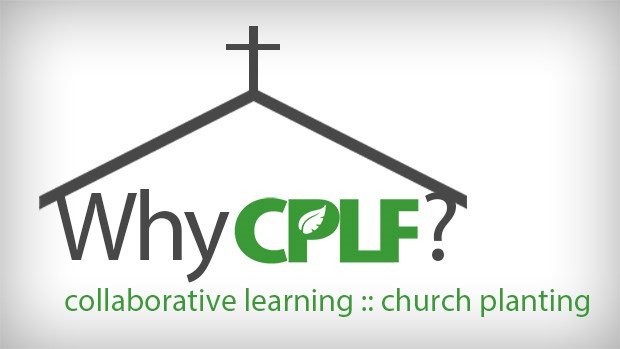 Several years ago, we launched the inaugural meeting of the Church Planting Leadership Fellowship (CPLF). Church planting leaders from over sixty denominations meet together twice a year to share resources, connect, and collaborate about church planting.
Because it is a membership-only group, there are questions that arise regarding the purpose, goal, and strategy of the CPLF. To better understand the purpose of the CPLF, it may be helpful to understand what it is NOT intended to do.
A Learning Alliance
The CPLF is NOT intended to create a joint alliance to plant churches. Such alliances do exist, but churches or denominations in such alliances need to be theologically similar. That's not this group. It includes Anglicans, Pentecostals, Baptists, and more. The intentional diversity that makes the CPLF a powerful asset would make it a terrible alliance for church planting.
Instead, the CPLF is designed to create a context for mutual learning with other Great Commission partners. To unpack that further, "Great Commission partners" are denominations and networks that desire to see women and men come to faith in Christ through church planting.
What's more, these "Great Commission partners" are ultimately passionate about best learning practices. That's why every meeting has one or more particular themes assigned to it. All the speakers and affinity groups are focused around the theme(s). Examples (from past meetings) include urban church planting, African American church planting, international church planting, and the house church movement.
Some participants may find particular topics to be more personally pertinent than others. One denomination's polity may not allow house churches to be a feasible reality, for example. It's being in a learning community with others, however, that is key.
Challenging Thinking
One of the best ways to learn is to challenge our thinking. That's why both the topics and participants are so diverse.
We've had Neil Cole introduce simpler structures through organic church planting. William Beasley has shared what he's done in the Anglican church planting network in the Chicago area. And we've had several global leaders who have made huge international impacts in church planting that sadly, many U.S. planters have never heard. Tim Keller, Rick Warren, Derwin Gray and Linda Bergquist have all addressed specific areas from their expertise, along with many, many others who have served well in church planting.
2014 Themes
Our 2014 gatherings are tackling topics like church planting system basics, replanting churches and church planting networks. At our November meeting, we will host speakers from the following networks will be speaking on the topic of how to develop and maintain networks: Leadership Network, NewThing Network, Association of Related Churches, Harvest Network, Acts29 Network.
We will hear from speakers like Larry Osborne, Darrin Patrick, DA Horton, Lizette Beard, Matt Chandler, James MacDonald and many more. You can learn more about this year's gatherings by visiting our website.
Once the speakers and teachers have shared in a large-group setting, one of the most critical parts of the day is the affinity group. It's in the affinity groups where we can really discuss and learn from one another on the various topics.
Furthermore, they allow us to make connections with other leaders that may live fairly close to us, but we've never met because they're not in our particular denomination or network.
Why It Matters
Ultimately, as a gathering of church planters, we look to Jesus to see our true purpose and passion. Jesus speaks to Peter in Matthew 16, and reveals the critical Truth that He is ultimately responsible for church growth. Jesus clearly says, "I will build the church." This begs the question, "Why should we even bother to gather together if Jesus is the one who is going to build the church?"
The answer to that question is clear several chapters later when Jesus also gives the Great Commission. Jesus directs His closest friends to "go and make disciples." What do they immediately do? They go out and plant churches.
They recognized that Jesus is responsible to build the church and yet they still went out to plant churches. The disciples understood Jesus' special intent in both statements. He said, "I will build my church," however, He wants us to be a part of it with Him.
If we are going to join Him in such a critical venture, then it's vital that we do all we can to learn, cooperate, and equip ourselves with as many tools as possible to carry out His mission to the best of our ability. It's my personal hope that the CPLF can be a great resource to do just that.
If you would be interested in joining the CPLF, we would like to hear from you. Email Shirley Cross for more information and a CPLF application packet. But, do so soon—the summer meeting is weeks away.
Support our work. Subscribe to CT and get one year free.