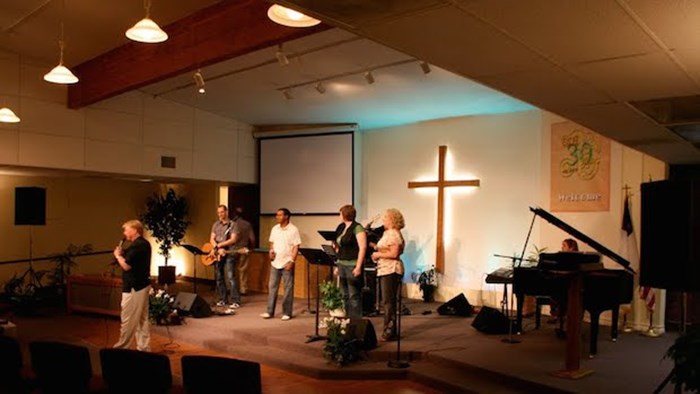 Image: Christian Church of the Hills / flickr
When I planted my first church in Buffalo in 1988, I was considered strange. People asked why I was planting a new church instead of pastoring an established one and wondered aloud if maybe I couldn't land a real ministry job.
From that time to today, the sentiment around church planting has changed entirely. There is a tangible enthusiasm and passion for planting than only continues to increase. In fact, Christianity Today published an article a few years ago pronouncing church planting as the new default mode of evangelism; a far cry from the mass evangelism of yesteryear, a la massive crusades or the "Four Spiritual Laws."
There is a tangible enthusiasm and passion for planting than only continues to increase.
Planting is on the increase, and I think that is a good thing. As a church planter myself, and one who cares passionately about church planting, I would like to share three bits of advice for churches involved in planting – and that should be every church to some degree.
Don't Confuse the Tool With the Goal
Because of the growth of planting and the resulting explosion of ready-made resources for sale, it is possible to gather the right tools and "plant a church" without ever actually making disciples. Church planting in this manner is more of an entrepreneurial exercise than a disciple-making practice.
The problem is that the New Testament never actually commands us to plant churches. It is an assumed task because new churches are planted throughout the text and because of the early Christians focus on Jesus' command to make disciples.
These two things are inextricably tied in the New Testament, and we cannot separate them now. However, we must ensure that disciple-making remains the end goal and is not confused with the tools used to get there.
Form Healthy Relationships
Church planters and plants, perhaps more so than any other pastor and church, need to form healthy relationships with other churches – including established churches who can help them and others that they can help.
Church plants are the new default form of evangelism for a reason.
Many church planters are young men fresh out of seminary or youth ministry without much, if any pastoral experience. They need the wisdom and leadership of older men who have walked the road ahead of them, and these church partnerships are the perfect place to find it.
If unchecked, the needed passion for their plant can result in a myopic approach to ministry from the planter. They can forget there is a whole world outside their doors. There is local and global mission. There are other local churches looking for partners in ministry. Helping to keep the vision in check is another way a healthy established church partner can play a vital role in a new church.
Continue the Momentum
Church plants are the new default form of evangelism for a reason. They are working. There are churches making disciples in places where there were no churches a few years ago. And many of those are planting more churches in similar areas. There are a few steps church planters and leaders can do to keep the progress moving.
Find and equip the right leaders. One of the greatest causes of church planting failure are the failures of the church plant leader. It is imperative that the church planter is wired and gifted as a church planter, as well as having the necessary spiritual and emotional health.
Once you have identified the right leaders, help them discern the right place to plant. Follow the direction of the Spirit together, but take note of the places where there are few churches. Though obviously not the only place where a church plant can be effective, the Northeast, the Northwest, and cities are prime places for planting in the U.S.
Statistics show that approximately three percent of churches are involved in church planting. That is an alarmingly low number. Every church can be involved.
Don't let your church be a cul-de-sac on the Great Commission highway.
Don't let your church be a cul-de-sac on the Great Commission highway.
Leaving a Legacy
The reality is that churches do not last forever. They have life cycles. The dying of a church is not inherently evil. It is a reality we face. The real question is, "What happens when your church does die?"
Will the end of that local congregation mark the end of its impact for the kingdom by way of the Great Commission? Or will there be a legacy of churches planting churches that plant churches?
My prayer is that you would choose the latter for your church and begin what could become generational impact for the sake of the gospel.
The Exchange is a part of CT's Blog Forum. Support the work of CT. Subscribe and get one year free.
The views of the blogger do not necessarily reflect those of Christianity Today.