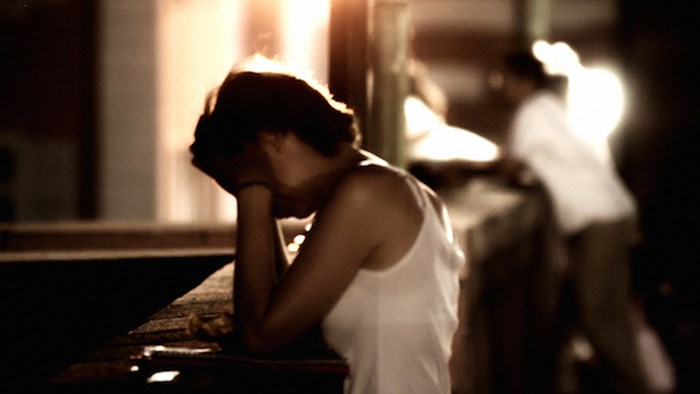 Image: Raul Lieberwirth / flickr
Yesterday, I spoke at the Sojourners Summit at Georgetown University in Washington D.C. It's a diverse gathering focused on engaging the faith community in different aspects community engagement and service.
My role at the Summit was to present research we have recently completed, sponsored by IMA World Health and Sojourners around an important issue: how the church is responding to domestic and sexual violence.
Sojourners explained it this way:
Violence against women was named as a "significant public health issue" by the World Health Organization in 2013, which reported that 35 percent of women around the globe have experienced sexual or physical abuse by a partner or non-partner. And according to the U.S. Centers for Disease Control, the chance of a man experiencing abuse at the hand of an intimate partner was one in four.
What makes this poll unique is that there is not much data on how pastors view and address the issues of domestic and sexual violence. According to Rick Santos, President and CEO of IMA World Health, "there is little information out there about what is actually happening in the U.S. faith community on this issue."
35% of women around the globe have experienced sexual or physical abuse.
Despite the poll's major finding — that pastors underestimate the pervasiveness of sexual and domestic violence in their congregations — the report offers some hope. Of the pastors polled, 81 percent reported that they would "take appropriate action to reduce sexual and domestic violence if they had the training and resources to do so."

Sojourners recently published I Believe You: Sexual Violence and the Church, a study edited by its president and founder, Jim Wallis, and Catherine Woodiwiss, Associate Web Editor. The study features three essays about women, sexual violence, and their experiences in dealing with their abuse in their churches. It is a step forward in the effort to bring light to an issue that is often cloaked in darkness and to give voices to victims who often feel silenced by the church's failure to understand the prevalence of sexual and domestic violence.

"This is a conversation the church needs to be having but isn't," Wallis said. "We cannot remain silent when our sisters and brothers live under the threat of violence in their homes and communities."

Wallis was joined by Rev. Amy Gopp, Director of Member Relations and Pastoral Care at Church World Service who said "I hope this report will educate faith leaders about the importance of reaching out to domestic violence programs in their communities and creating strong partnerships so that survivors are served in the way they deserve."

The Christian Post shared details about the gap between occurrence and awareness:
Monica Taffinder, a Christian counselor who specializes in trauma recovery, depression, anxiety, and sexual abuse recovery, argues that many pastors tend to be somewhat naïve when it comes to the probability that both victims and perpetrators exist within their church.

"I really think people don't think that it happens in their congregation," Taffinder told The Christian Post. "I mean, [pastors] know these people. They see these people. They go to dinner with these people. They worship with these people. I know they're savvy enough to realize that there's just as much as they don't know people in their congregations as they do, but still."
65% of pastors have spoken one or fewer times about domestic and sexual violence.
The study also found that 65 percent of pastors had spoken one or fewer times about domestic and sexual violence, with 22 percent indicating they addressed it annually, while 33 percent mentioned it "rarely." Ten percent of pastors said they had never taught on it.

"Based on the number of times they speak to their congregations about sexual or domestic violence each year, the majority of pastors do not consider sexual or domestic violence central to larger religious themes such as strong families, a peaceful society, pursuing holiness, social justice, etc.," the report states.
You can find the full release from IMA World Health here including a downloadable report.
It's an important issue and I encourage you to educate yourself and engage more fully on the subject.
The Exchange is a part of CT's Blog Forum. Support the work of CT. Subscribe and get one year free.
The views of the blogger do not necessarily reflect those of Christianity Today.