Jun 6, 2014
Humor
Church Signs of the Week: June 6, 2014
Dismembered Tennesseans; Jedi Jesus; Wages of Sin |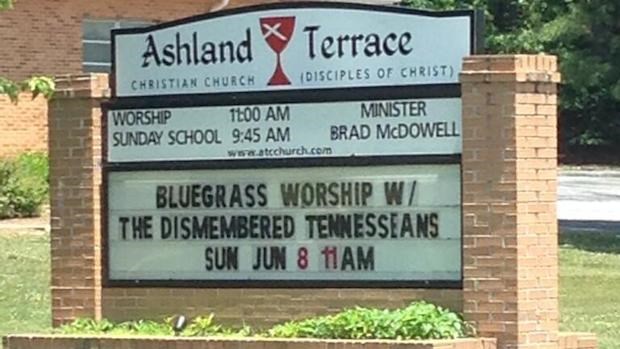 Oh my goodness. This sounds...interesting.
May the Force be with you...And also with you.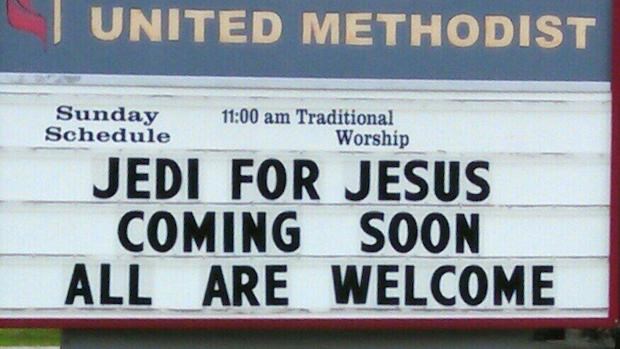 I managed to find a funny church sign of my own this week. Couldn't pass this one up.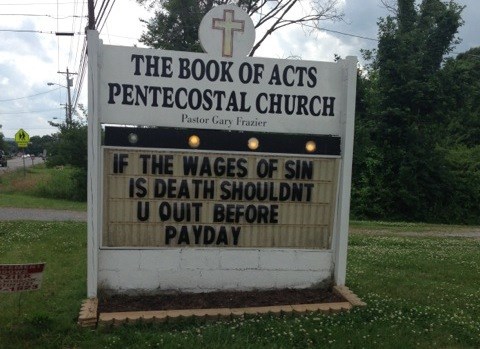 Thanks to Bekah Mason and Alan Johnston for sending these in. As always, send me your signs via Twitter to @EdStetzer.
Want to read a weekly digest of The Exchange blog? Click here to subscribe to Christianity Today's Newsletter for The Exchange to get weekly wrap-ups in your inbox.
Just saw the newest X-Men movie. Les Mis is one of my favorites. This was awesome.
Support our work. Subscribe to CT and get one year free.