Jun 26, 2014
Thinkers
How the North Can Serve the South: A guest post by Edgar Aponte
Edgar Aponte shares a bit about Latin and South American Evangelicalism and how the United States can support it. |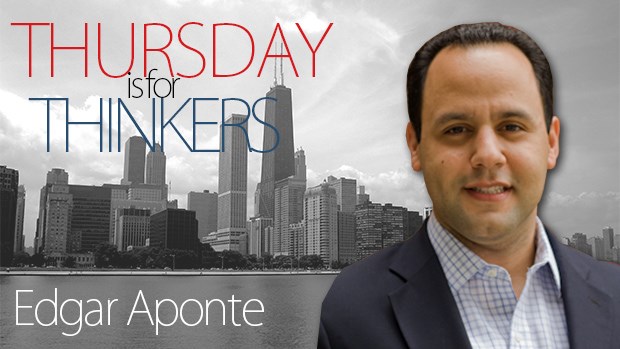 The Context
In 1996, Guatemalan singer-songwriter Ricardo Arjona released "Si el norte fuera el sur" (If the north were the south). In this song, in a type of Willie Nelson spirit, Arjona explores and criticizes the cultural-political differences as well as the relationship between the United States and Latin America. There are tons of similarities between the North and the South—at the end we are both westerners. Yet we have different cultures, different mindsets and different heritages.
While Evangelicalism reached the North through the theology of men like John Cotton, Thomas Hooker and Roger Williams, in Latin America it has been through the theology of people like E. W. Kenyon, Kenneth Hagin and Kathryn Kuhlman. Thus evangelicalism in Latin America is an amalgamation of positive thinking, prosperity gospel, theological moralism, subjectivism, with a touch of anti-intellectualism. Despite this heritage, in recent decades we have seen a recent awakening for sound evangelical teaching, something that should be cherished and we should praise God for.
When confronted with the above situation, some people ask: but what about the hundreds of missionaries the American churches have sent over the last 60 years to different countries in Latin America?
Two things: first, not all missionaries were thorough evangelicals; some looked more like "peace Corps volunteers" than William Carey type missionaries. Second, most missionaries went to particular people groups rather than to the main cities. In doing so we limit our missionary work to the secluded areas, leaving the rest of the country unevangelized. However, we are grateful for their faithful work in remote places like the jungles of South America. It is a type of work that we should encourage and keep supporting.
As a consequence of these two phenomenons, a heritage of deficient theology and a missionary work concentrated in indigenous places, the South has been characterized by a theological illiteracy. Therefore, making pastors easy targets of distortions like the name it, claim it and grab it 'gospel.' When pastors and churches are not grounded in a solid theological foundation, any wind of false teaching will sweep them away.
Any sustainable Latino missionary movement must have a sound gospel foundation.
Serving Latin America
You can serve with training! A lot of churches in the United States, for different reasons, want to do the work of the gospel in the Spanish speaking world, but don't know how to. It is my conviction that despite all the challenges the evangelical Church is facing in North America, the English speaking church is well-equipped to serve the Church in Latin America. The North has what the South lacks, and that is training. The English speaking church is saturated with good evangelical literature and it also has faithful evangelical schools and seminaries, which the South lacks.
The idea of a pastor-theologian and a pastor-missionary has been absent from the mindset of evangelicalism in the South. When we read church history, any major work of the Spirit has been theologically driven. We see that in the Reformation, in the First Great Awakening and the Modern Missionary Movement.
We believe in a Latin America that can evangelize its own region and reach other parts of the world. But any sustainable Latino missionary movement must have a sound gospel foundation. If we do not train our pastors in how to put the Bible together and teach the whole counsel of God, they will continue to be vulnerable or sitting ducks of false gospels like the prosperity gospel, theological moralism, and religious syncretism.
There are institutions like Southeastern Seminary serving this way, by partnering with smaller seminaries in places like Oaxaca and Santo Domingo by training leaders and faculties with Masters, while they are also launching scholarships for Latinos to pursue a Ph.D. with the commitment that they have to go back to their respective countries to teach and write when they finish their doctorate. Many churches are also sponsoring the same kind of ministry.
So friends of the North, think about training and teaching when you think of serving the churches of the South. And pray that God may use that work for His glory, the edification of the Church and the salvation of millions.
Support our work. Subscribe to CT and get one year free.