Jun 24, 2014
Roundup
Morning Roundup 6/24/14
Cruise Ship Church; Too Christian; Assemblies of God |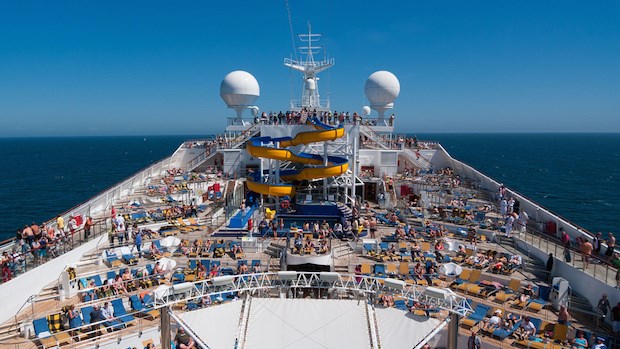 Image: Joe DeSousa / flickr
How Churches Became Cruise Ships—Skye Jethani
I like Skye. His name is cool and he is a good writer. I don't always agree with him, and would take issue with some of his points here, but it's a thought provoker and worth your time.
Are You Too Christian for Non-Christians?—Rick Segal
Yes, yes yes! This is so good. I remember watching students work so hard to separate themselves from the world that they did not even sound normal anymore. They couldn't discuss culture, always ended every sentence with "if the Lord wills," and were just, well, weird.
The Assemblies of God (U.S.A.) Marks 24 Years of Growth on Cusp of Centennial Celebration—RNS
The Assemblies of God keeps growing while other denominations say they can't because of demographics. Hmmmm.
In this episode of The Exchange, I host Dr. Thom Rainer, President and CEO of LifeWay, in studio to discuss discipleship, family, fatherhood, blogging, biblical church membership and his latest book, Autopsy of a Deceased Church. In this clip, we talk about traits of dying churches. Don't forget to join me every Tuesday at 3:00 PM Eastern for The Exchange.
Support our work. Subscribe to CT and get one year free.