Jun 25, 2014
Roundup
Morning Roundup 6/25/14
Umpires Baptized; Presbyterian Church Planting; Colleges and Evangelicals Collide on Bias |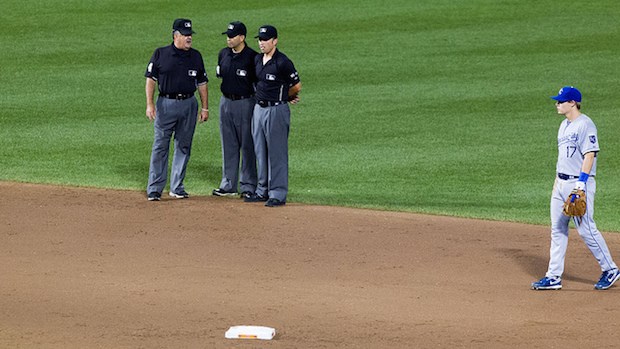 Image: Keith Allison / flickr
Lest Ye Be Judged—Jon Mooallem
A fascinating story (from ESPN) about a pastor reaching umpires. Nice reporting…
Our Churches Will Surprise You—Roger Dermody
The PCUSA is announcing a church planting initiative, which is unusual for a mainline denomination.
Colleges and Evangelicals Collide on Bias Policy—Michael Paulson
NYTimes uber-reporter Paulson provides an important look at the question, "Should religious groups on campus be allowed to hold to their religion?" Well, that's not how we said it, but you take a look…
Research shows multisite churches are on the rise. Dr. Warren Bird presents some data about the implications of multisite churches and discusses member development and involvement in this episode of The Exchange.
Nashville-based Pastor Darren Whitehead from Church of the City and Scott McConnell from LifeWay Research join me to provide more analysis, insight and practical application about ministry via the multisite model.
In this clip, my guests and I discuss some of the downsides of multisite and video venue churches. Don't forget to join me every Tuesday at 3:00 PM Eastern for The Exchange.
Support our work. Subscribe to CT and get one year free.