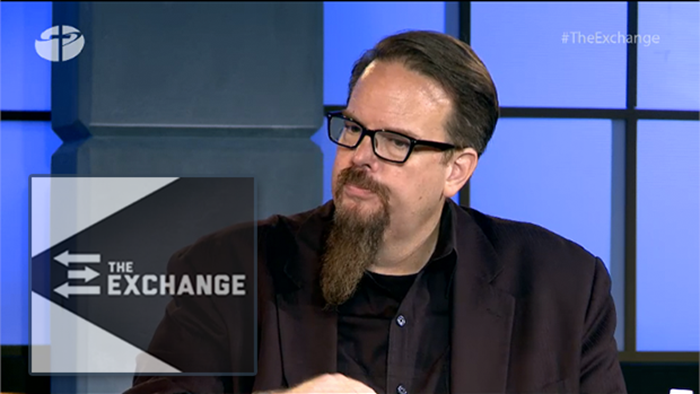 Every Tuesday, I host a web show called The Exchange. In case you're unfamiliar with the show, I typically host a pastor or Christian leader and we discuss matters of life and ministry in an effort to encourage and equip pastors and church leaders around the world.
Yesterday I hosted Matt Carter, Pastor of Preaching & Vision of The Austin Stone. We've hosted a number of great guests over the past couple of years, and I am thankful that we have been able to encourage some pastors and church leaders along the way.
Today, I thought I'd share the Top 10 clips of The Exchange from the past couple of years, based on the number of views of each clip. Coming soon, we will do the same for full shows. Here they are:
1. How to Fight Ministry Pornography—Jon Acuff
Jon Acuff with some helpful words on not lusting over others' ministry success.
2. Radical Enough?—Francis Chan
Francis Chan joined me on stage at Exponential last year to discuss being "radical" and what is really being "radical" enough.
3. The Exchange with Lecrae—Lecrae
Lecrae sits down with guest host Eric Geiger to talk about life and ministry.
4. Joy to the World—Brooks Ritter and Jamie Barnes
Brooks Ritter and Jamie Barnes perform a unique version of Joy to the World.
5. Is Pope Francis a Brother in Christ?—Luis Palau
In my discussion with Luis Palau, I ask him about his relationship with Pope Francis, newly-chosen at the time.
6. I'd be willing to go to jail with that rabbi—Rick Warren
Rick Warren on religious liberty.
7. The greatest obstacle to the Great Commission—Bob Roberts
Bob Roberts, pastor and founder of Global Ventures, talks about the greatest obstacle to accomplishing the Great Commission.
8. For/Against Calvinism—Michael Horton and Roger Olsen
Michael Horton and Roger Olsen discuss Calvinism. Horton wrote a book in favor of Calvinism, and Olsen wrote a book opposed to the doctrine. The discussion was fascinating.
9. Are churches overcomplicating small groups?—Michael Kelley and Trevin Wax
Michael Kelley, Director of Discipleship at LifeWay, and Trevin Wax, General Editor of The Gospel Project, discuss small groups.
10. When everyone is a Christian
A lot of people in certain parts of the United States like to call themselves Christians, but in this clip I explain why that may not be the case for long.
The Exchange is a part of CT's Blog Forum. Support the work of CT. Subscribe and get one year free.
The views of the blogger do not necessarily reflect those of Christianity Today.