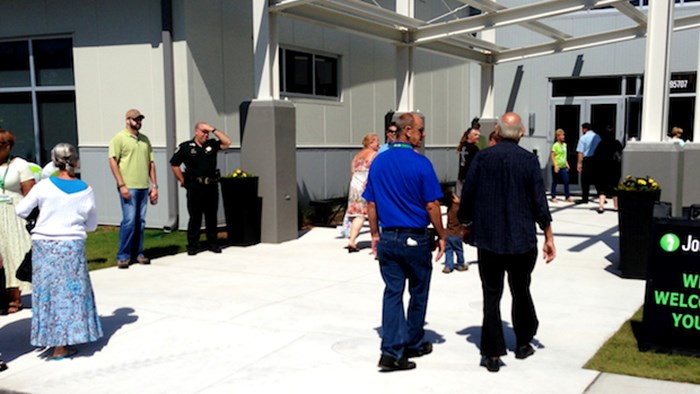 I am catching up on my blogging of church visits-- more coming soon.
I'm out of town (country!) at the moment and will be preaching at Cidade Viva (Living City Church) Church in Joao Pessoa and Church of the Holy Spirit (an Anglican cathedral in Recife, Brazil) next week.
When I preach somewhere, I like to blog about the experience to share what I've observed and learned. I'll blog on both of those soon.
But, before I do, I thought I'd share a great experience I had a few months ago.
Last year, over Memorial Day weekend, I was down in the Jacksonville area for my family reunion. While there, Pastor Darryl Bellar invited me to preach while I was in town.
I was thrilled to be there since I've heard of the church and some of their remarkable growth.
The church is called Journey Church and it is affiliated with the Association of Related Churches.
Let me take you through my journey at Journey with three quick observations (with lots of pictures).
First, they are a remarkable welcome and hospitality experience.
It starts with flags at the entrance.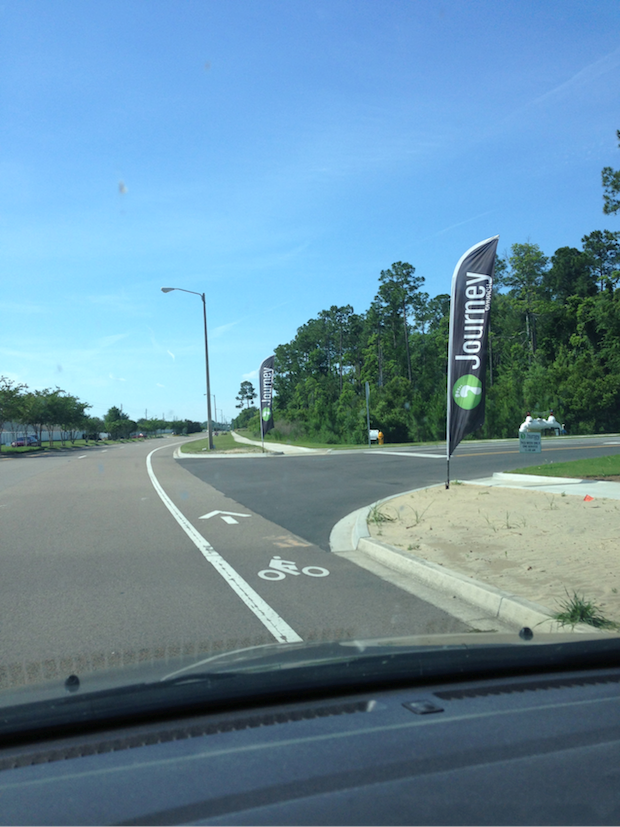 Then, you put on your flashers and it goes into high gear (and, yes, I always want the full guest experience).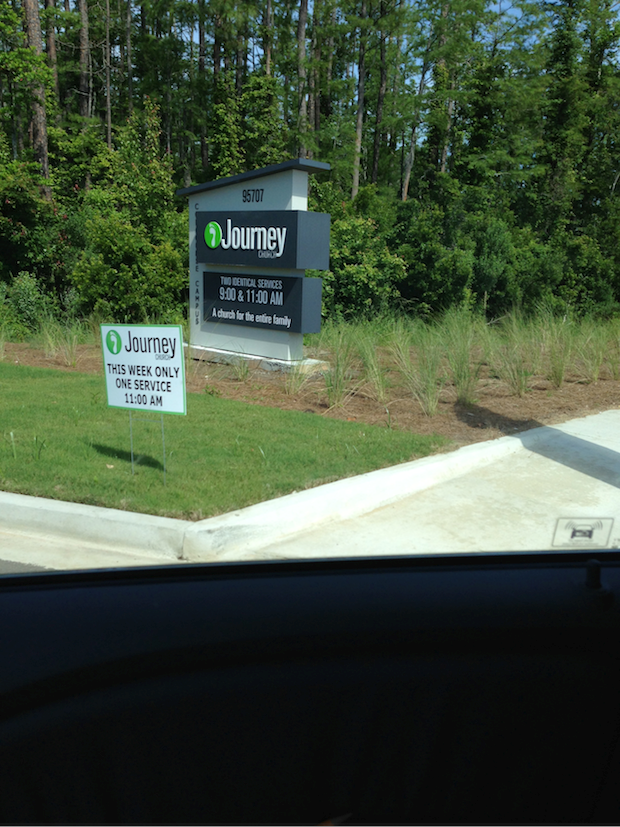 There were excited partaking lot attendees. They put a high value on community, and it was clear from the time we hit the parking lot. They write on their website, "Journey Groups are the heartbeat of The Journey, where real relationships take place. These are small groups that meet in homes to study and 'do' life together." They start moving you into community when you hit their asphalt.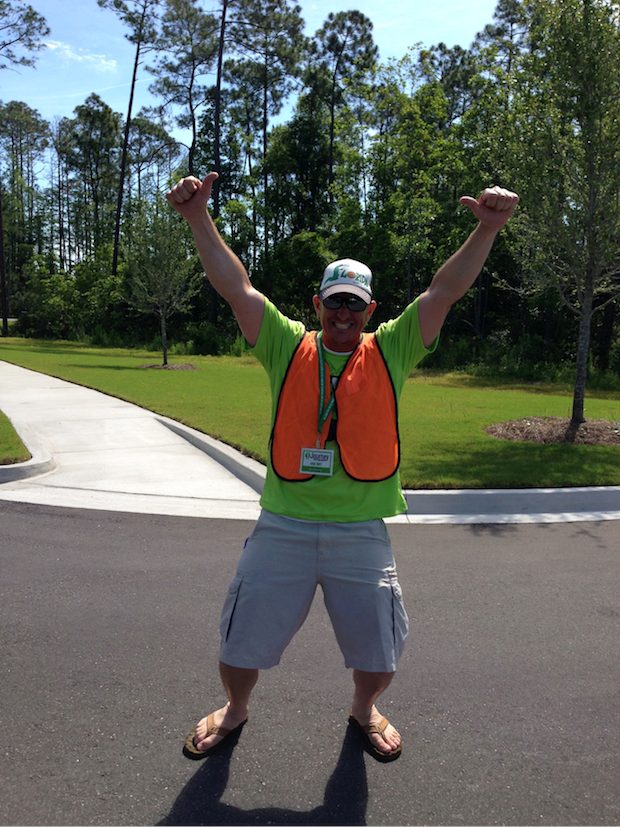 Then they came to a reserved parking area.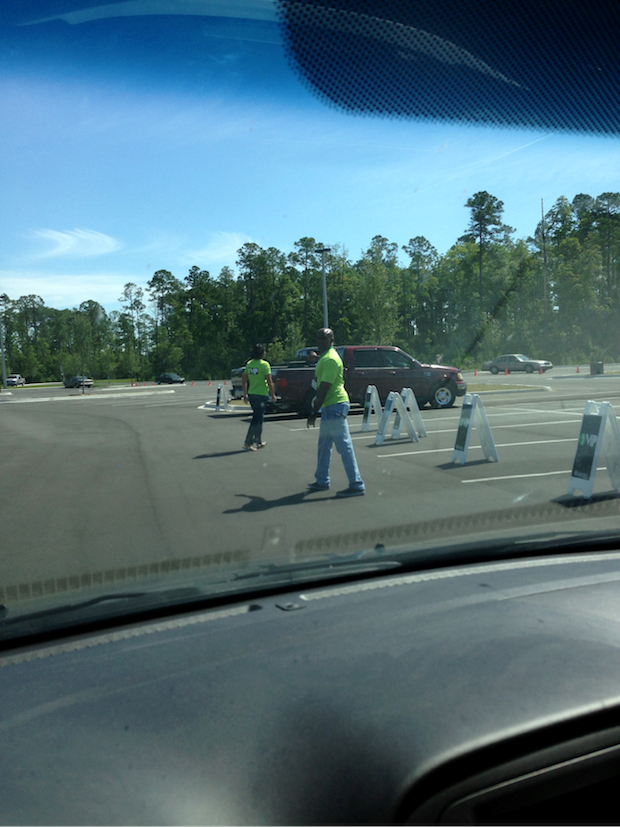 And, even though it was plenty close, my kids loved riding in the cart!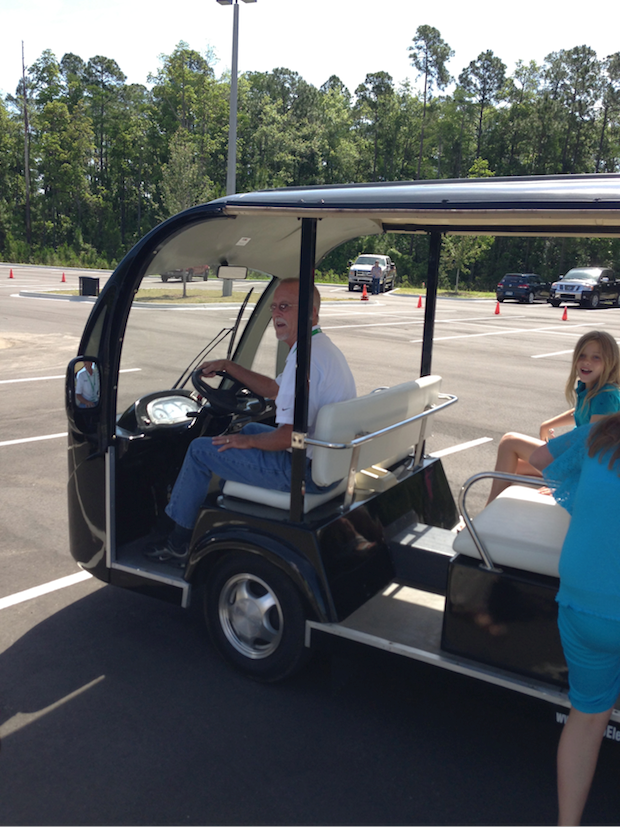 We received quite a welcome.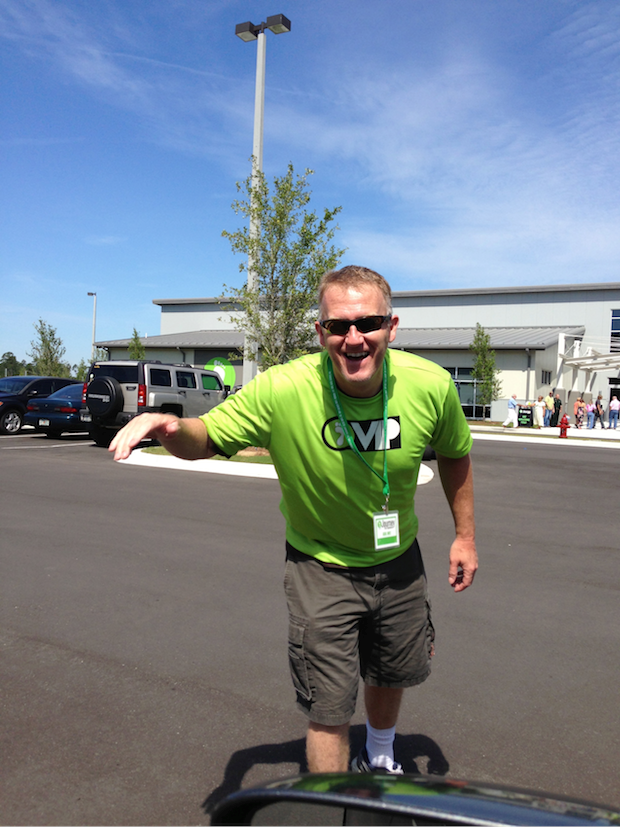 Second, they take their worship experience seriously and with intentional planning.
They are always seeking to engage their people to then engage their community. Their website says, "We determine to purposefully develop ministries that 'Go.' This is accomplished by building relational bridges with people that will enable us to share the message of God's love and grace. We believe in moving beyond the four walls of the church to reach our world."

I use the word "experience" intentionally since that is what they are planning for.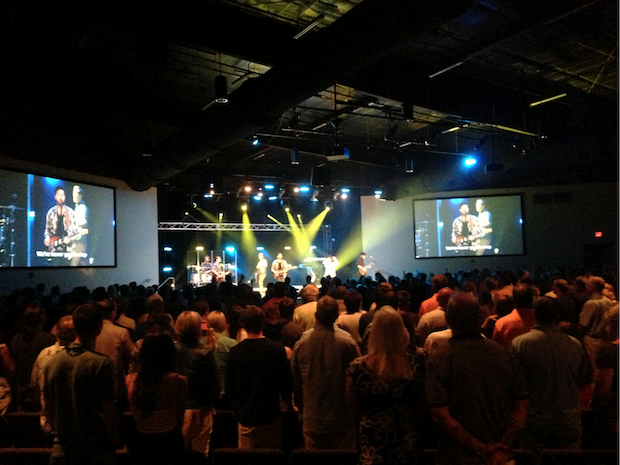 For example, they know that people will engage best when they sit up front, so they block off the back of the church (note to Barry Peters who says we should not do this at Grace Church!).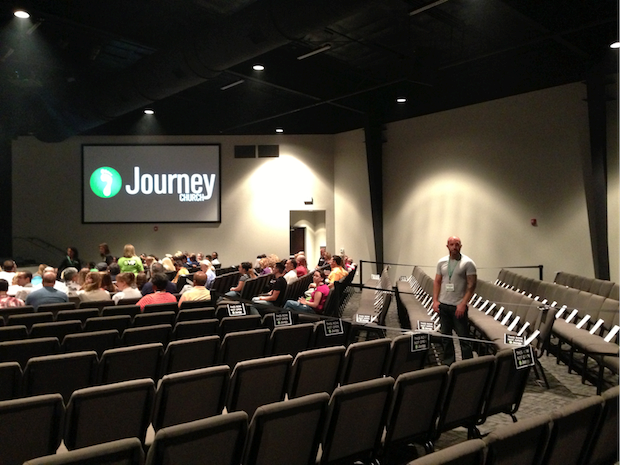 That leads to a full front row, which they believe leads to a more engaged experience.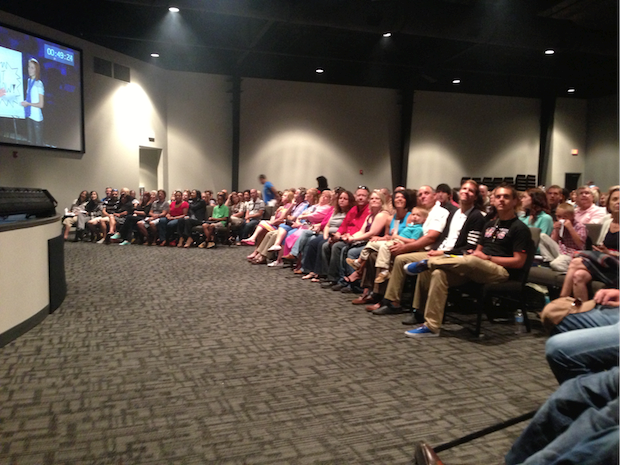 The messages are planned in topical series—each on tied to other messages with creative elements included. Then, they post the series as reminders on the walls.
The Journey is intentional in connecting the Word of God with the lives of the people. Their website says, "The Journey is a church dedicated to providing you with an exciting worship service where you will learn how the Bible and God directly apply to your life and the circumstances you are dealing with today."
And, then they remind people of what those series were.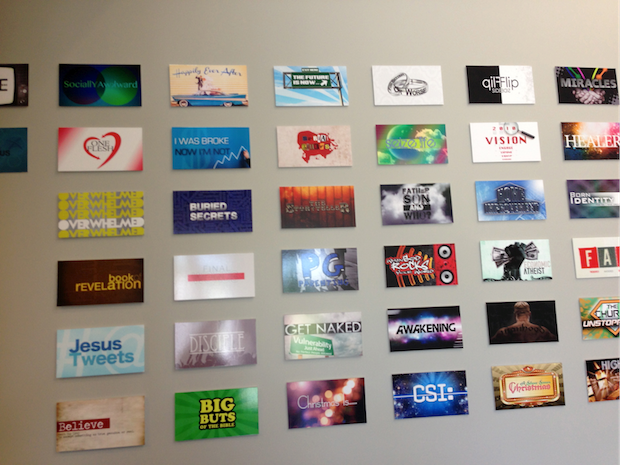 Their focus in worship is life change and they are passionate about it.
Third, the church community loves to host.
We (my family and I) saw that at every location-- the parking lot, kids check in, the worship service, and more. They are driving by a passion for hospitality that is evident throughout, and especially through the pastor.
I had the chance to go to lunch with Pastor Darryl and spend some time with him and his family. We have a daughter close in age, but his whole family was a blessing to me.
It was a great Sunday.
Thanks to the folks who serve at Journey Church. I was blessed to be with you.
The Exchange is a part of CT's Blog Forum. Support the work of CT. Subscribe and get one year free.
The views of the blogger do not necessarily reflect those of Christianity Today.