Mar 14, 2014
Humor
Church Signs of the Week: March 14, 2014
Flu Season; 262 Degrees; Ash Wednesday at Your Favorite Restaurant |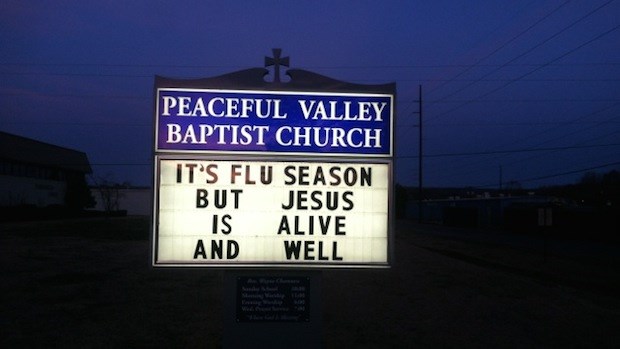 Well, I can't say I've ever seen someone Jesus Juke flu season, that is, until now.
This week was a mixed bag of weather for much of the country. Here in Nashville it was 75 degrees on Tuesday and then snowing on Wednesday night. I must say, 262 degrees is pretty remarkable.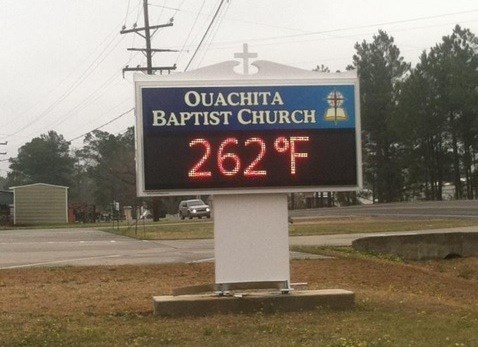 I love Chick-fil-A as any red-blooded American Christian should, but I wasn't aware that they conducted Ash Wednesday services. That sounds like it might violate a health code violation... or 20.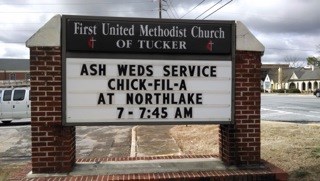 Thanks to Rodney Calfee, Lynn Riley, and Howard Oakes for sending these in. As always, send me your signs via Twitter to @EdStetzer.
Want to read a weekly digest of The Exchange blog? Click here to subscribe to Christianity Today's Newsletter for The Exchange to get weekly wrap-ups in your inbox.
Earlier this Week at The Exchange
I, personally, never get sick of hearing "Let It Go," but I imagine this may be Trevin Wax's new anthem:
Support our work. Subscribe to CT and get one year free.