Mar 7, 2014
Humor
Church Signs of the Week: March 7, 2014
Sign Broke; Please Stop Asking for Snow; Spiritual Marshmallows |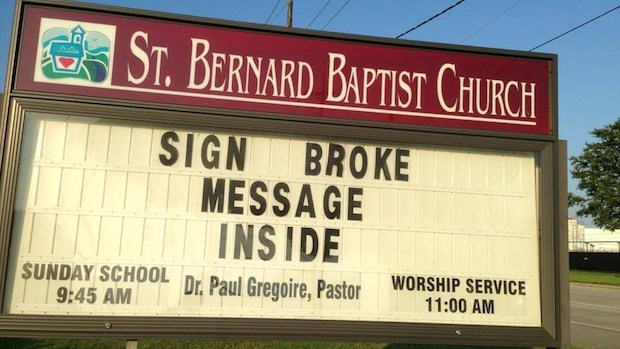 It is really convenient that this church sign notified its readers that it is broken.
Seen this one a number of times this winter, classic.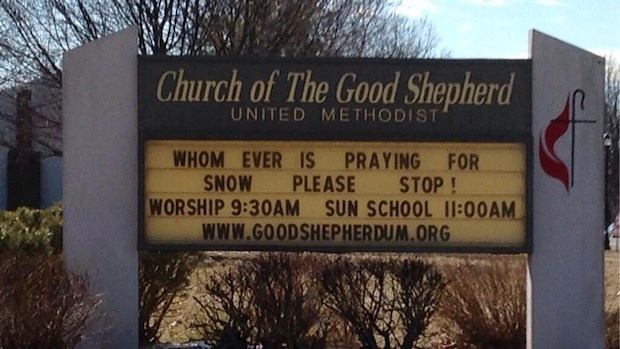 It's a small, blurry picture, but a glorious church sign. Their pastor is on fire, so you better bring your spiritual marshmallows.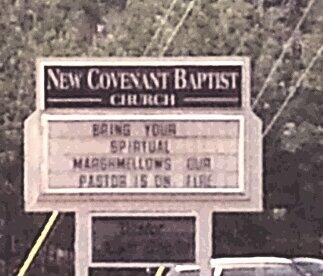 Thanks to Jeff Hockman, Zac Hess, and Merideth Drake for sending these in. As always, send me your signs via Twitter to @EdStetzer.
Want to read a weekly digest of The Exchange blog? Click here to subscribe to Christianity Today's Newsletter for The Exchange to get weekly wrap-ups in your inbox.
Earlier this Week at The Exchange
I want to start featuring a weekly video on the Church Signs post, and this one is incredible. If you haven't seen it yet, you need to watch it now.
Support our work. Subscribe to CT and get one year free.