Jan 22, 2018
List of Pastors' Retreats and Getaways
Here are some free or discounted retreat opportunities for pastors. |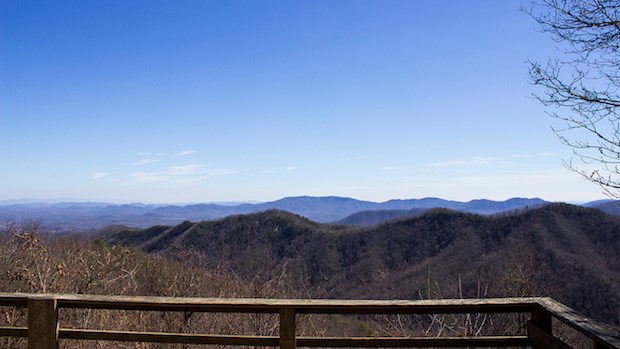 Alabama
AnchorLight Bed and Breakfast
Crane Hill, AL
Camp Victory
Samson, AL
Alaska
Uncle Jimmy's Cabin
Sterling, AK
(free to pastors and ministers between Labor Day (Sep.) to Memorial Day (May). Sleeps 4.)
Call David and Joyce at 907-420-7470
Arizona
Oasis Renew
Sonoita, AZ
Shepherd's Canyon Retreat
Phoenix, AZ
Arkansas
Family Life
Little Rock, AR
The Broom Tree Refuge
Mountain View, AR
California
Jenness Park Christian Camp
Cold Springs, CA
Gold Creek Center
Sylmar, CA
The Oaks
Lake Hughes, CA
Zarephath Ministries
Simi Valley, CA
Colorado
En Gedi Retreat
Yampa, CO
Quiet Waters
Denver, CO
SonScape Retreats
Divide, CO
Florida
Beside Still Waters
Bradenton, FL
Blue Kokomo Villa
Islamorada, FL
Camp Gilead
Polk City, FL
Capernaum Inn
Lake Wales, FL
Capernaum Lodge
Lake Wales, FL
Shalom Healing Home
Pierson, FL
Wesleyan Village
Brooksville, FL
Georgia
Galatians 6:6 Retreats
Rome, GA
Shepherd's Refuge
Dahlonega, GA
WinShape Retreat
Mt. Berry, GA
Hawaii
Pepeekeo Point Resort
Contact Steven Johnson, 808-964-8508.
Illinois
Deer Ridge Ministries
Freeport, IL
Indiana
Shepherd's Gate Inn
Martinsville, IN
The Springs
Oldenburg, IN
The Silk on the Bend
South Bend, IN
Kentucky
A Quiet Place
Bryantsville, KY
cleftRock Retreat Center
Mount Vernon, KY
Louisiana
Abbie Lane Retreat
Coushatta, LA
Maine
Friedenru Maine
Anson, Maine
Michigan
Miracle Camp and Retreat Center
Lawton, MI
The Lodge
Buchanan, MI
Bridge Ministries, Inc.—Oasis
Richland, MI
Beulah Land Retreats
Beulah, MI
Missouri
Anchor Retreat and Conference Center
Kimberling City, MO
Eagles' Wings Ministries of the Ozarks
West Plains, MO
Life Change Camp
Clinton, MO
The Ark on Table Rock Lake
Eagle Rock, MO
Montana
Mountaintop Retreat
Bozeman, MT
Mission Mountain Ministries
Kalispell, MT
New Hampshire
Singing Hills Christian Camp
Plainfield, NH
New Mexico
Eagle Mountain Lodge
Eagle Nest, NM
New York
Martin Ministries
Brooktondale, NY
LeTourneau Christian Camp
Rushville, NY
North Carolina
Draw Nigh Ministries
Pinehurst, NC
Restoring Hope Global
Waynesville, NC
Ridgecrest Conference Center
Ridgecrest, NC
Ridge Haven
Brevard, NC
Stroke of Faith Farms
Grifton, NC
Ohio
Innkeeper Ministries, Inc.
Lewisburg, OH
Oklahoma
Spring Valley Ranch
Eucha, OK
Oregon
Christian Renewal Center
Silverton, OR
South Carolina
Hampton Inn
Myrtle Beach, SC
Myrtle Beach Getaway
Myrtle Beach, SC
Tennessee
Chalet Retreat Ministries
Roan Mountain, Tennessee
Christian Pastor Retreat
Jamestown, TN
Elijah's Harbor
Greeneville, TN
Haven of Rest Cabin
Sevierville, TN
Lighthouse Christian Camp
Smithville, TN
Shepherd's Haven of Rest Ministries
Arlington, TN
SonScape Retreats
Whitestone Country Inn
Kingston, TN
Tuckaleechee Retreat Center
Townsend, TN
Texas
The Haven River Inn
Comfort, TX
The Creek House
Tarpley, TX
Virginia
Harmony Hill Bed & Breakfast
Arrington, VA
New Season Retreat
Warrenton, VA
Washington
Black Diamond Camps
Auburn, WA
Cedar Springs Christian Retreat Center
Sumas, WA
Riverview Bible Camp
Cusick, WA
West Virginia
Mountains of Faith
Rosedale, WV
Wisconsin
Broom Tree Ministries
Delafield, WI
Luminaries Retreat
Saint Croix Falls, WI
Ontario, Canada
Guest House
Niagara on the Lake
Muskoka Bible Centre
Huntsville
Also, be sure to check out the Christian Hospitality Network, which can also be a great tool for pastor retreats and getaways.
Support our work. Subscribe to CT and get one year free.