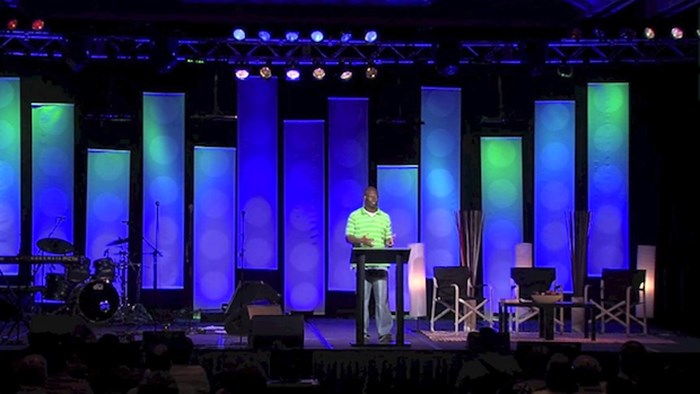 The gospel makes us God's workmanship, His poiēma. We get the word, "poem" from this Greek word. In Christ, we're God's work of art, His new creation. Created to live transformed lives for His glory. The problem is that even as genuine believers we don't always walk in that transformation, we don't really see that work of art. It's there, but we just don't always see it in the practical day-to-day lives of God's people. I believe that the key to seeing the practical outworking of that transformation, to see believers actually look like that work of art in real time, the key is to help people connect the dots between the gospel and the different areas of their lives.
Second Peter 1:3 says that through the gospel, God has given us everything we need for life and godliness. The problem is that beyond salvation most people don't see how the gospel applies to their lives. We have to help people make those connections in both their thoughts and their actions. We have to help believers think about themselves and the world around them in light of the gospel.
The gospel makes us God's workmanship, His poiēma.
For example, Romans 5:1 says, "Therefore, since we have been justified by faith, we have peace with God through our Lord Jesus Christ." What kind of impact would knowing that the creator of the universe, Almighty God delights in you and that the hostility is gone...what kind of impact would that have on a believer's life? We have to make gospel implications like this clear for folks. It's there. People just don't always see it.
Romans 8:32 assures us saying, "He who did not spare His own Son but gave Him up for us all, how will He not also with Him graciously give us all things?" Clearly preaching the gospel implications of passages like this will help believers see why they can trust in God's faithfulness even during the toughest circumstances of life.
When we clearly and consistently point out the implications that the gospel has on how we see ourselves and the world around us, it's like numbering the dots of that work of art so that people can start to see how to walk in the transformation that the gospel brings.
As important as it is for believers to think in light of the gospel and to see those gospel truths that are all over Scripture, it's just as if not more important for their actions to flow out of the gospel. I say that because if we're honest, we'll all admit that you don't need the gospel to live a good, moral life. You don't need the gospel to have a good marriage, to be good parents, to have a good work ethic, to be generous, to care about social justice issues. You can do all those things without the gospel. But the gospel changes the "why." The gospel is the only thing that can get someone to do those things because they love God.
The gospel is the only thing that can get someone to do those things because they love God.
So as much as possible we have to directly connect the gospel to the behavior that we're aiming for. Isn't that what Paul did? We see it in the general pattern of his letters where he focuses on what God accomplished through Christ before he tells churches to live in a manner worthy of the gospel. He even got more specific than that. For example, in 1 Cor. 6 when he wanted guys to stop sleeping with temple prostitutes, he didn't appeal to their self-interest and tell them that their marriages would get better if they stopped fooling around. No, he appealed to the gospel. "You are not your own, for you were bought with a price. So glorify God in your body." He reminded them of the immeasurable price that God was willing to pay to redeem them.
Peter did the exact same thing in 1 Peter 1. When he called the believers throughout Asia Minor to abandon the sinful ways of their former life, he reminded them that God didn't ransom them from that lifestyle with silver or gold but with the precious blood of Christ. He roots our pursuit of holiness in the gospel. Anytime we're able to make the connection between the price God was willing to pay for us and make it crystal clear that He was willing to pay it because He loves us when we're able to connect the gospel to the different areas of people's lives, it produces a deep love and gratitude for God that makes people want to obey Him in that area.
The problem is that beyond salvation most people don't see how the gospel applies to their lives.
This is why we have to keep the gospel central in the pulpit. Now we have to be careful to guard against just tacking it on at the end of every sermon so that we can say we got it in there. That doesn't count. It needs to be central. A big part of that is striving to make the gospel real to people. This can be hard especially in a place like Oklahoma where everyone already knows the answers.
In our adult ministry, when we have parenting or marriage classes, we try not to just give people principles for having a good marriage but we try to make sure that they understand the gospel foundation for their marriage. One of the main motivators we use to get people plugged into small groups is the fact that the gospel makes us family. Even in that setting we try help our folks see the connections. This is definitely a work in progress at Crossover. I don't want to sound like we got it all figured out. But I'm convinced that as we help God's people see the connections between the gospel and every area of their lives, we'll start to see that work of art that Ephesians 2:10 talks about in real time.
Here is a video of Philip's talk on the same subject:
The Exchange is a part of CT's Blog Forum. Support the work of CT. Subscribe and get one year free.
The views of the blogger do not necessarily reflect those of Christianity Today.