Mar 18, 2014
Roundup
Morning Roundup 3/18/14
Mormons in the American Mind; Church Absence; Diocese Guilty of Antigay Bias |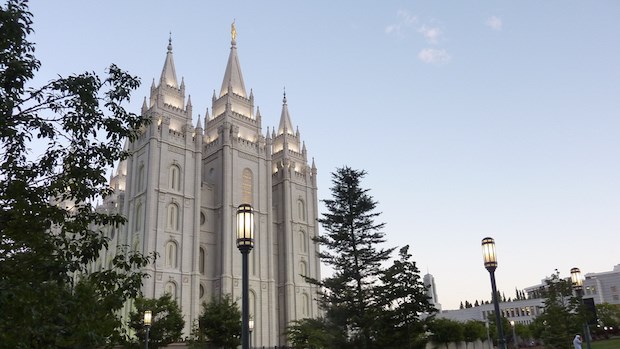 Image: OnlyByGrace / flickr
Mormons in the American Mind—Neil J. Young
Fascinating article on how Mormons are perceived. I've written on Mormonism before, pointing out that it is seeking to be seen more like a denomination, but is seen by pastors as a different religion (distinct from biblical Christianity) (here, here, here, and here).
Why don't people go to church?—Selma Wilson
Selma Wilson has a great article about church. I opined a bit on this after Donald Miller indicated he was not going to church.
Worcester Diocese is guilty of antigay bias, Coakley says—Lisa Wangsness
Once again, the legal issues on gay marriage surface. LifeWay Research did some research on this recently.
Jenni Catron joined me in studio to discuss leadership principles from her book Clout.
Most recently she served for nine years as the Executive Director of Cross Point Church in Nashville, Tenn., where she led the staff and oversaw the ministry of its five campuses. Prior to joining the staff of Cross Point, she worked in Artist Development in the Christian music industry. Don't forget to join me every Tuesday at 3:00 PM Eastern for The Exchange.
Support our work. Subscribe to CT and get one year free.