Morning Roundup 3/24/14
Generation X Takes the Reins; Church Groups Approach; Why Do Missionaries Quit?
Ed Stetzer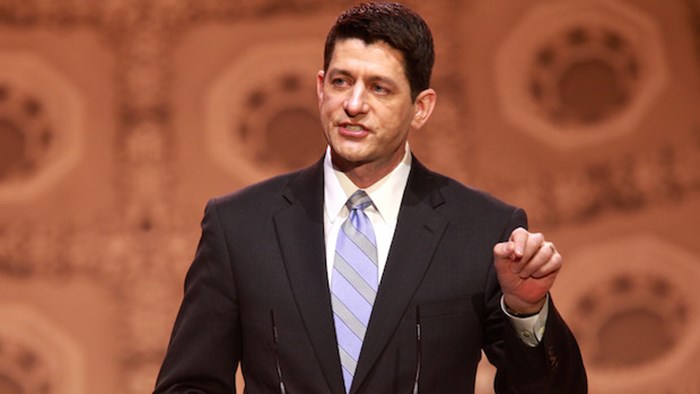 Image: Gage Skidmore / flickr
Get Ready for Generation X to Take the Reins—Lara Brown
OK, as a GenXer (does anyone really use that word anymore?), I thought this was interesting.
The amount of media attention that has been given to the millennial generation over the last few years astounds me. Ever since two-thirds of those who voted in 2008 between the ages of 18 and 29 supported Barack Obama for president, the coverage of them has been constant. (They are now 23 to 34 and are considered the "older" millennials.) From wondering how several years of a lackluster economy will affect their political views to forecasting how their transportation preferences may accelerate the trend towards a "fading car culture," the curiosity about these 74 million young people seems endless.
While Pew Research is right to call attention to the fact that millennials (whose group's boundaries remains largely undefined) are "forging a distinctive path into adulthood," the analysts who have poured through the reams of survey data haven't often bothered to note that it'll likely be another 30 years before these "youngins" will be "ruling the roost."
What comes next is up to Generation X, or the approximately 62 million adults between the ages of 35 and 49. It is this smaller and slightly more conservative cohort who will soon be taking over the economic and political reins from the retiring baby boomers. After all, while President Obama is still a boomer, Republican "rising stars" Rep. Paul Ryan, Sen. Marco Rubio and Gov. Nikki Haley are from Generation X. Further, only four of the 20 "youngest billionaires" on the 2013 Forbes 400 list are under 35 years old.
And if there is one headline to be touted about Gen X, it is this: "evolution, not revolution."
The changes between today and tomorrow aren't likely to be nearly as drastic as the news media make them sound. If you examine the most recent Pew Research report, what you'll see is that on nearly every question, Gen Xers fall between the boomers and millennials. On some issues, like technology (e.g., median number of Facebook friends), Gen Xers are closer to the millennials than the boomers, whereas on others (e.g., the percentage who say they are political independents or the percentage who say they are a supporter of gay rights), they are closer to the boomers than the millennials.
Managing the Downside of Your Groups Approach—Eric Geiger
Another great piece from Eric Geiger. Our new book is Transformational Groups.
There has been ample debate on the approach a church takes to their small groups. Should the groups be "open" or "closed"? Should the groups meet on-campus or off-campus? I rejoice that the discussions take place because this means pastors and ministry leaders are wrestling with how to help people live in biblical community. At the same time I think it is critical for us to recognize that while these are important tactical and practical questions, we must not take our eyes off the bigger picture of Christian community.
The writer of Hebrews stated, "But encourage each other daily, while it is still called today, so that none of you is hardened by sin's deception" (Hebrews 3:13). Community that is built on the gospel—that is, formed by the Word—is community that keeps our hearts soft and moldable before the Lord. Without Christian community we become hardened by the deception of sin. Because of that, ministry leaders are wise to do whatever it takes to ensure people enjoy and participate in Christian community.
Typically churches offer some type of group structure to help people experience community practically. In previous posts, I have shared some of the inherent benefits of both "on-campus" groups and "off-campus" groups.
Just as each approach has inherent benefits, each approach also has some downsides that wise leaders will seek to overcome.
MANAGING THE DOWNSIDE OF "ON-CAMPUS" GROUPS:
If your church offers on-campus groups, you can benefit from easier movement from your worship service(s), easier coaching as some leaders and groups meet at the same time at the same facility, and built-in programming for the kids.
But there will be some downsides to the approach as well:
Because the groups meet in rooms at a church, the rooms will likely feel more like a classroom than a living room.

Because there is a clear start and stop time and a continual flow of new people, there are some challenges with connection and transparent conversation.

Because groups meet when kids and student ministries meet, groups and these ministries will be pursuing some of the same people.
Matchmaker for Missionaries Tackles a Top Reason They Quit—Ken Walker
OK, I did not see this coming, but it is sure interesting.
Overseas missionary work takes years of training and fundraising, but many leave the field after a few years because they can't find a spouse.
A new website launching today hopes to tackle that problem by placing missionaries and Christian expatriates into a network that enables them to find spouses in the field.
The matchmaking site was initially proposed in 2007 by John Patton, chief operations officer for the Center for Mission Mobilization, and David Bilby, executive director of Go Connect (an organization that connects churches with public schools). Although many leaders saw its potential, Patton said that without a fulltime advocate the project wound up on the back burner. Now, CalledTogether.us is gaining momentum with the help of Gerin St. Claire, a 2013 graduate from Covenant Theological Seminary who works as the site's operations director.
St. Claire is getting married this May. Prior to meeting his fiancée, he hesitated to move overseas without a spouse—even after taking five short-term mission trips. "I was afraid that leaving America would sink my hopes, so I waited," he said. "After a while, I realized what I was doing. I decided that tackling this bigger issue was more worthwhile than trying to kill my desire to find a spouse."
Pastor Troy Gramling from Potential Church talks about reaching the unchurched, creating a church culture of reaching the unchurched and practical ways smaller churches can reach their secular neighbors. In this clip, Pastor Troy talks about how to intentional engage the unchurched. Don't forget to join me every Tuesday at 3:00 PM Eastern for The Exchange.
The Exchange

(Weekly)
The Exchange newsletter is a weekly digest of coverage, research, and perspective from Ed Stetzer.
CT Books

(Weekly)
Each issue contains up-to-date, insightful information about today's culture, plus analysis of books important to the evangelical thinker.
The Exchange is a part of CT's Blog Forum. Support the work of CT. Subscribe and get one year free.
The views of the blogger do not necessarily reflect those of Christianity Today.